Chinese EV maker Human Horizons unveiled its fourth car under the HiPhi brand, HiPhi A. The electric supercar is built on an 800V platform, and the battery can discharge 1.5MW at its peak.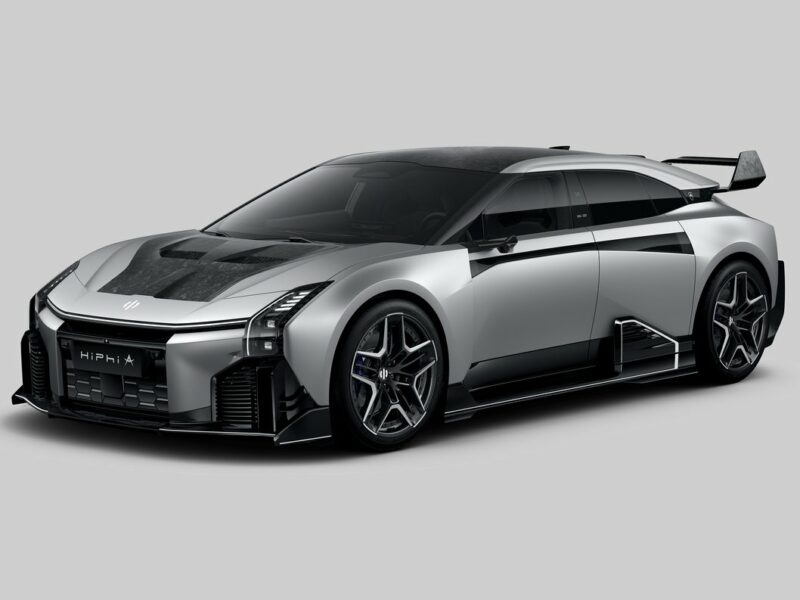 HiPhi is famous for its futuristic-looking car with sci-fi design. When the EVs were displayed at Munich airport during the European IAA Mobility auto show, the company had to put signs next to them that those were not concepts but actual cars ready to be sold.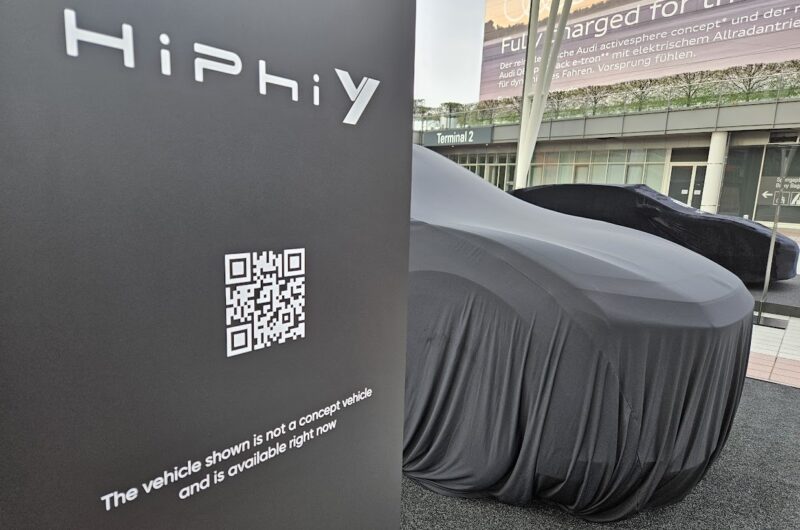 HiPhi A supercar is neither a concept and deliveries are set to start in early 2025. It is based on HiPhi Z and co-created with Apollo Automobil, a German sports car manufacturer.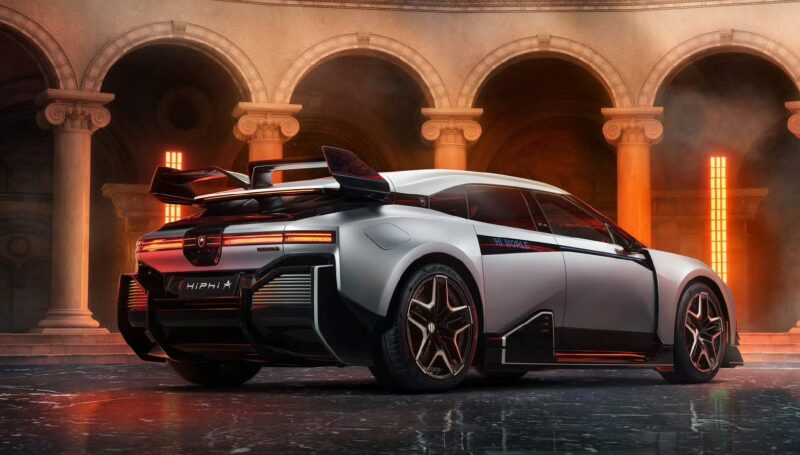 The A is a 4-door, 4-seater sedan. The powertrain is AWD and packs 960 kW (1287 hp) provided by three electric motors, each with 320 kW of power. The motors adopt a carbon-fiber rotor design, enabling a maximum speed of 22,000 rpm for more than 30 minutes.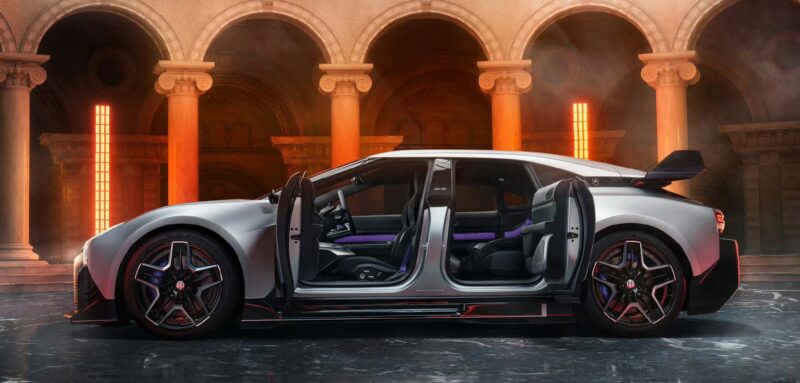 The top speed is 300 km/h, and the 0-100 km/h acceleration is 2 seconds.
During the live stream event from its Shanghai HQ, David Ding, the HiPhi founder and CEO, said, "HiPhi A is a true work of art for the new era."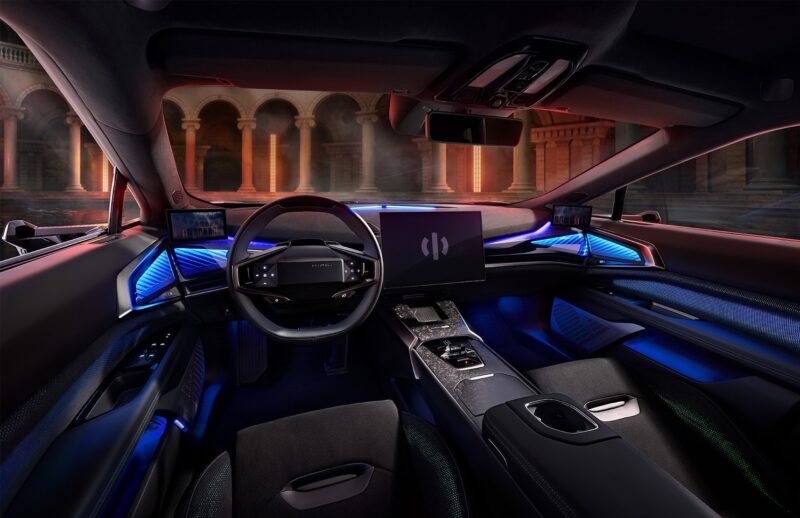 HiPhi will feature performance aluminum wheels, carbon-ceramics brakes, and many other unique materials like nano-ceramics and TC4 titanium. Some parts will even be 3D-oriented, according to HiPhi. The A is also supposed to have an almost perfect 50:50 weight distribution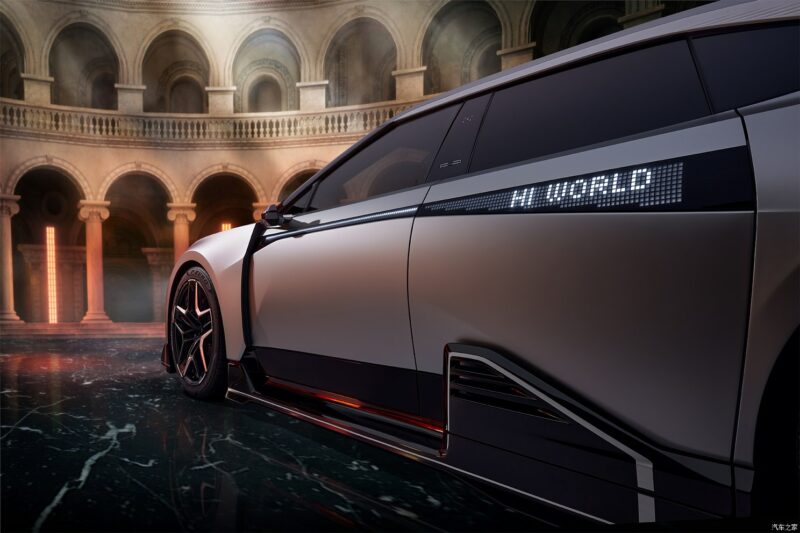 HiPhi will feature lots of crazy tech, like the screen on the side of passenger doors, enabling passengers to send custom messages to other drivers, Rolls-Royce-like suicide doors, or a little screen in the corner of co-pilot space.
HiPhi A will start deliveries in 2025 and reach global markets later, according to Human Horizons. HiPhi has already established a European presence, selling its Evs in Germany. The car will debut publicly on November 17 at Guangzhou Auto Show in China.
HiPhi already sells HiPhi X SUV, HiPhi Y SUV, and HiPhi Z shooting brake. So, with the XYZ lineup completed, it seems HiPhi got out of letters and started with the alphabet from the beginning. And we hope the next model won't be named HiPhi B.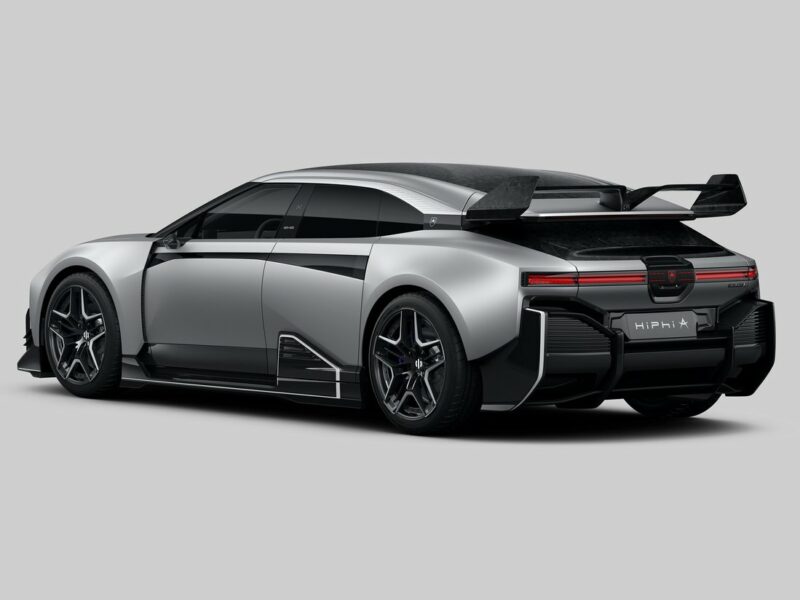 Further reading: