The HiPhi Z is a full-size luxury electric sedan from Human Horizons. It was initially launched in August 2022 with a starting price of 610,000 yuan (83,500 USD). Now, the cheaper version has hit the market with a price tag of 510,000 yuan (69,800 USD) to increase the demand. It has a smaller battery pack.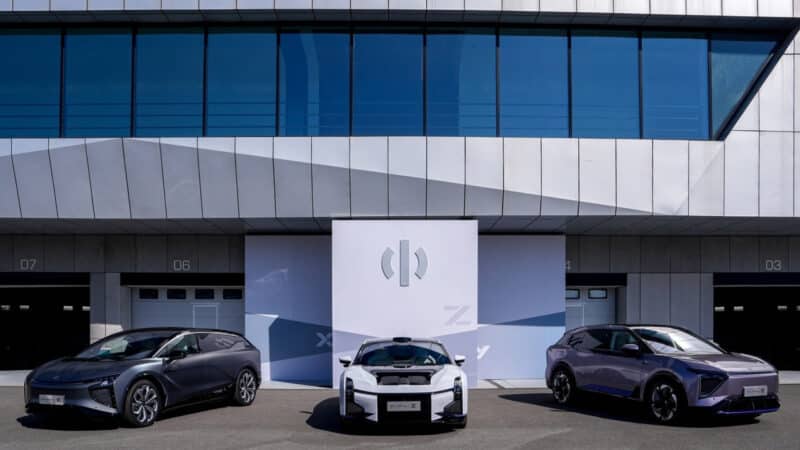 Our regular readers are well-acquainted with HiPhi. It is a Chinese high-end brand from Human Horizons, launched in 2019. Its model line comprises three vehicles: HiPhi X CUV, HiPhi Z sedan, and HiPhi Y SUV. In China, HiPhi cars are assembled at the Yueda-Kia factory. Recently, Human Horizons signed a 5.6 billion USD deal with Saudi Arabia's Ministry of Investment. However, the HiPhi sales volume in China isn't high. The brand's bestseller is the recently launched HiPhi Y, which sells about 1,500 units monthly. HiPhi aims to increase customer demand by launching the cheaper version of its HiPhi Z sedan.
Basics about HiPhi Z City Version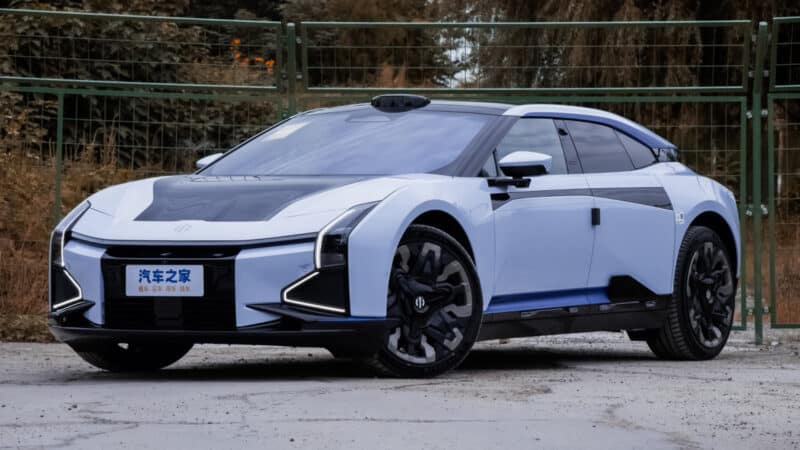 The HiPhi Z City Version was previously spied in China. The leaked shots show the cheaper model lacks interactive LED elements (ISD) on the bumpers and doors. During the launch event, this information was proved. Now, they are replaced by glossy black pieces. Otherwise, its exterior design remained the same. The HiPhi Z is a massive sedan with a low beltline and sleek lines. It also has rear suicide doors. The HiPhi Z's dimensions are 5036/2018/1439 mm with a wheelbase of 3150 mm. Its drag coefficient is 0.27 Cd.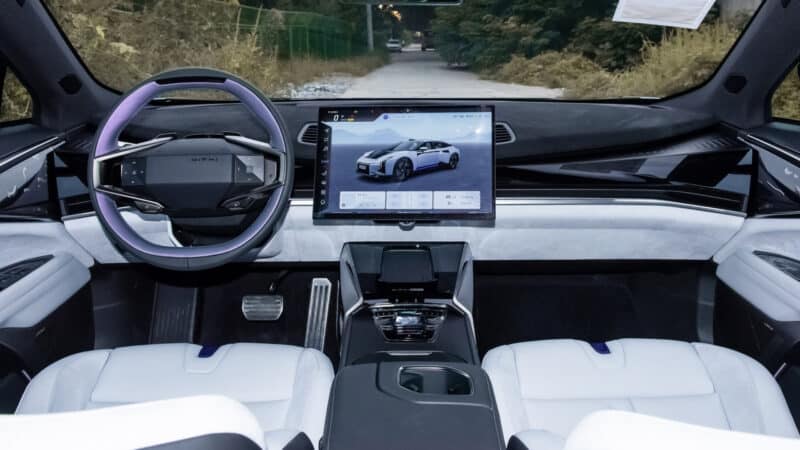 Inside, the HiPhi Z City Version remained the same. It still has a large 15-inch screen powered by a Snapdragon 8155 chip. It also offers two interior layout versions: 4 and 5 seats. The HiPhi Z City Version's interior features are a 50-W wireless phone charging pad and the Meridian sound system for 23 speakers. It is also equipped with a HiPhi Pilot driving assistance system. Its hardware comprises 32 sensors, including the AT128 LiDAR from Hesai.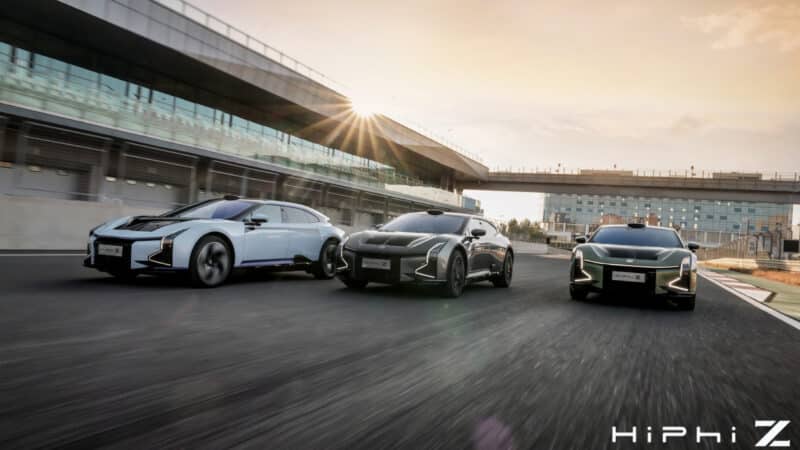 The HiPhi Z City Version has a 90-kWh ternary (NMC) battery pack made by CATL. Its range reaches 535 km (CLTC). For comparison, the more expensive version has a 120-kWh ternary pack from CATL, which provides 705 km of CLTC range. It is a considerable decrease. However, the powertrain of the HiPhi Z City Version remained the same. It comprises two e-motors for 672 hp and 820 Nm. The City Version also has an air suspension and CDC real-time damping system. It can also turn rear wheels by 13.5 degrees, allowing easier handling.
HiPhi Z City Version price range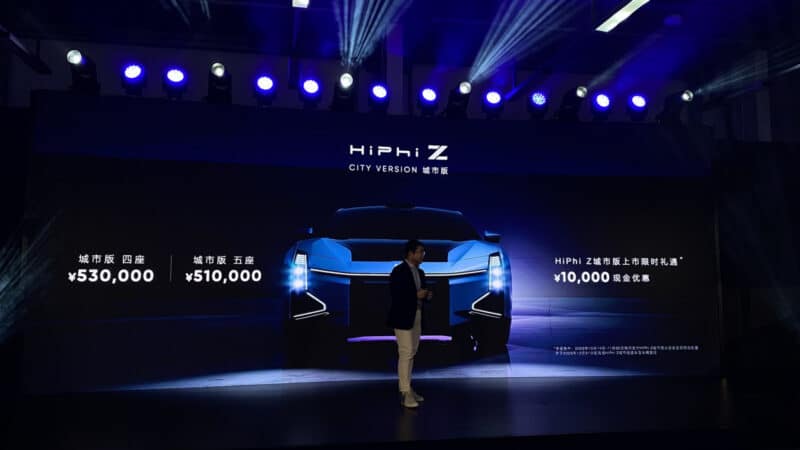 As mentioned, the HiPhi Z City Version is available in two modifications. The entry-level car has a five-seat interior. Its price tag is 510,000 yuan (69,800 USD). As for the four-seat trim, it costs 530,000 yuan (72,560 USD). The City Version is 16% cheaper than the original model launched last year, with a price range of 610,000 – 630,000 yuan (83,500 – 86,250 USD). Still, you can add extra packages to a car, such as the advanced HiPhi Pilot system that costs 30,000 yuan (4,100 USD).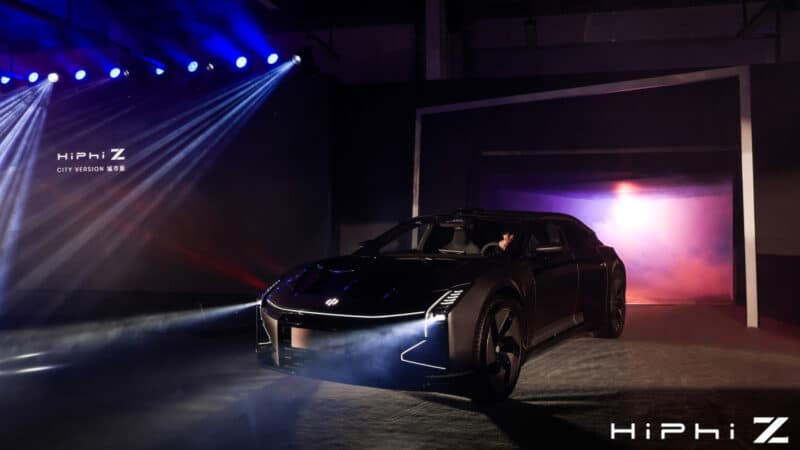 The new version's first buyers can get a discount of 10,000 yuan (1,370 USD). So, it is 18% cheaper than the original model. Other user benefits include a 5-year or 1500,000-km warranty (8-year or 150,000-km warranty for powertrain and battery pack), free lifetime 5G connection (100 GB/month), free lifetime road support, free home charging station, etc.
We will remind you that HiPhi has opened orders in Germany and Norway for two EVs: HiPhi X and HiPhi Z. In Germany, HiPhi Z costs 105,000 – 107,000 EUR (110,380 – 112,480 USD), and HiPhi X costs 109,000 – 123,000 EUR (114,570 – 129,300 USD). In Norway, the HiPhi Z's price range is 1,110,000 – 1,143,000 NOK (101,600 – 104,630 USD), and the HiPhi X costs 1,164,000 – 1,326,000 NOK (106,550 – 121,380 USD).
Update (16.10, 5:33 AM GMT time)
CarNewsChina has reached out to HiPhi Europe Director Kjell-Arne Wold for comments on the HiPhi Z City Version debut in Europe. According to his reply, the company hasn't made a final decision on it yet.
Source: HiPhi Weibo, Autohome