Lynk & Co unveiled its newest model, the 07 EM-P plug-in hybrid mid-size sedan. It will hit the market in 2024 with a styling similar to the Lynk & Co The Next Day concept car. Previously, this model was known by its code name L743. Let's get to know it better.
Lynk & Co is a joint project between Geely and Volvo (acquired by Geely in 2010). It was founded in 2016 in Gothenburg, Sweden. Inside China, Lynk & Co sells seven models manufactured at two plants. In 2024, one more model will become a part of the Lynk & Co brand. It is the 07 EM-P sedan.
Lynk & Co 07 revealed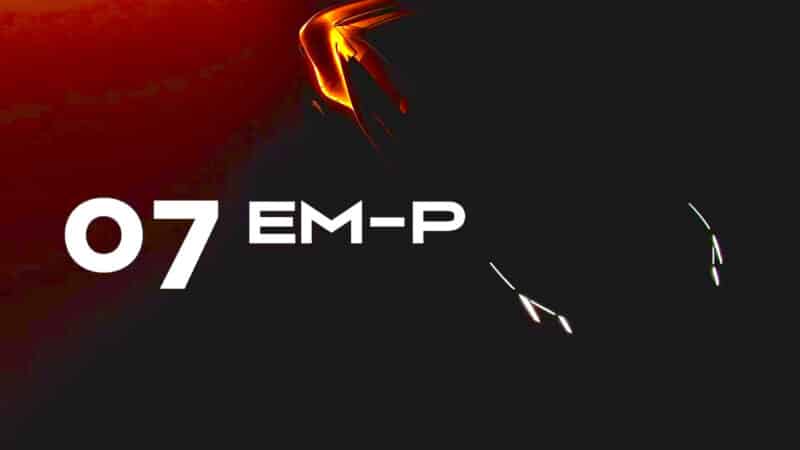 The brand's officials unveiled the Lynk & Co 07 as the first mid-size sedan with a brand-new design language. The new model was teased in a rendered image that allows us to see its distinguishing day running lights, a sloped roofline, retractable door handles, and wide wheel arches. The 07 has also got a ducktail spoiler.
The teaser image also has the "07 EM-P" inscription. Senior VP of Zhejiang Geely Holding Group Yang Xueliang posted this image on his official Weibo account. He has also mentioned that Lynk & Co 07 will become a new member of the EM-P family.
EM-P is a PHEV powertrain based on the Lynk E-Motive platform. It is powered by a 1.5-liter turbocharged ICE, two electric motors, and a three-speed DHT Pro gearbox. As a result, the total power output of the EM-P system is over 500 hp. The Lynk & Co 07 sits on the CMA 2.0 architecture that underpins the Lynk & Co 08 fastback SUV.
Lynk & Co 07 spy shots and fan render images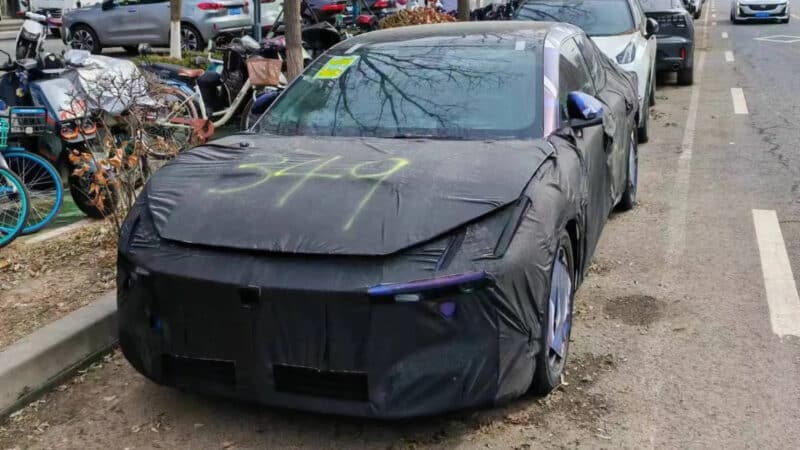 During road tests, the Lynk & Co L743 (07 EM-P) was recently spotted in China. It is covered with thick camouflage. But we can see that it has the same DRLs shown in the teaser. Its headlights are integrated into the front bumper. Its front fenders have cameras mounted on them. The 07 EM-P has electrically powered side-view mirrors. It has also got a sleek body shape and a low beltline.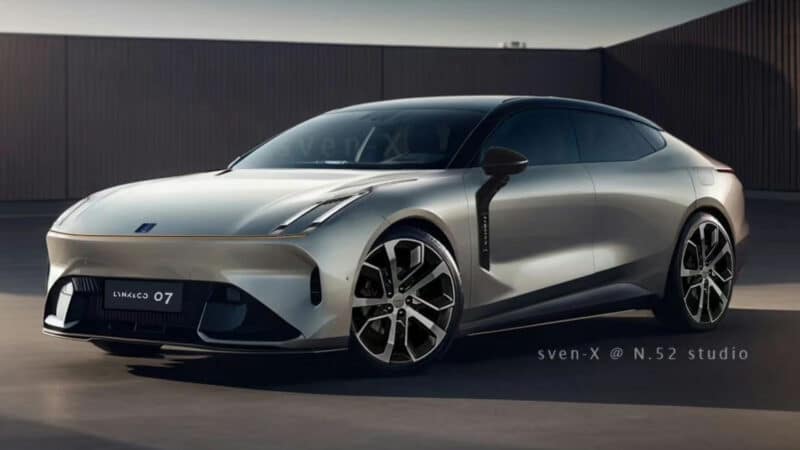 Based on spy shots and a teaser image, Sven-X Design Studio made unofficial render images of the Lynk & Co 07 EM-P. As we can see, it stays really close to The Next Day concept car. It has a closed front end with a massive air intake. From the back, it has a single taillight unit and a sporty bumper. Its trunk door opens with a rear window. So, the term "sedan" isn't entirely accurate here. The 07 EM-P looks more like a fastback or liftback.
According to leaked information, the Lynk & Co 07 EM-P will hit mass production in February 2024. Its sales will start a bit later. We will keep an eye on the Lynk & Co 07, so stay tuned!
Source: Weibo我是小江啊1991, Weibo杨学良Victor, Weibo杰克涛