Red loox nice on the new SAIC-GM Buick Excelle, the car is standing somewhere outside the factory in Shanghai. An impressive Buick-front with kilo's of chrome does give it some presence.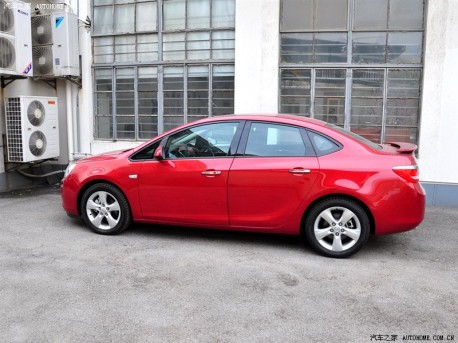 Most powerful engine at introduction is the 1.6 turbo with 180 hp (135kw) and 235nm torque. Buick seems to be working on an even more powerful engine for the little Excelle with 220 hp, that one will be called Excelle GT. Other engines include two 1.8's.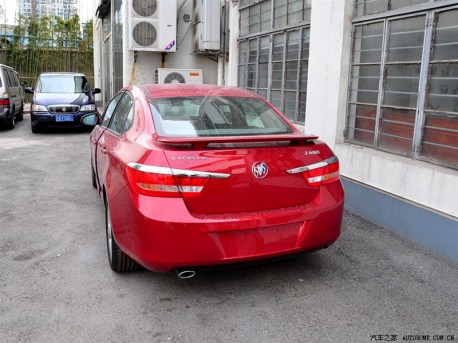 The 1.6 turbo will do 179.900 rmb, the 1.8's will do 189.500 and 157.900 depending on gadget level.