Here we have a very fine second-hand car from China. A mighty Audi R8 V10 in matte-black, offered for sale at a dealer right here in Beijing. It was registered in 2010 and has only 10.000 km on the meter, price is 1.68 million yuan, a brand-new one costs 2.32 million yuan. Not a bad deal, indeed.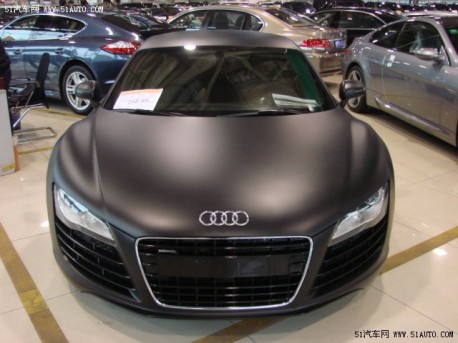 Matte-black loox great on the R8 but other colors ain't ugly either. Earlier on we saw a very blue V10 and a matte-green V8. China likes the R8, a lot, Audi even launched a China-only special edition. Sometimes however, things go very wrong…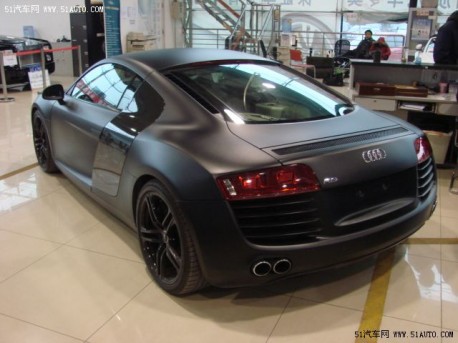 Blacked-out wheels help stealthy feeling, this car is virtually invisible.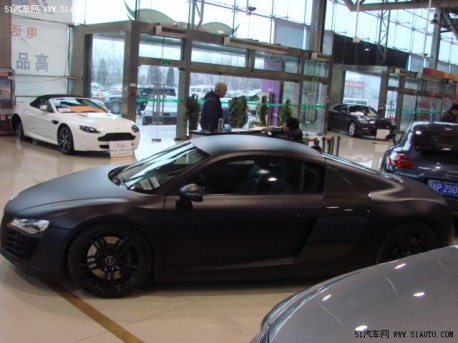 Nice white Aston there.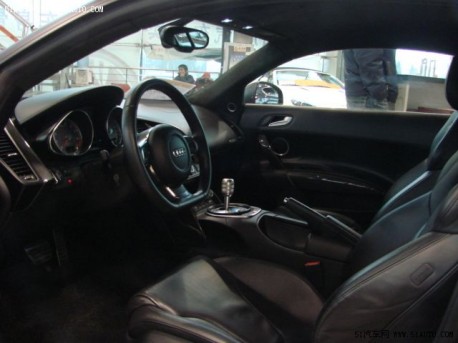 Look at that leather! Only 10.000? Must have been a big man.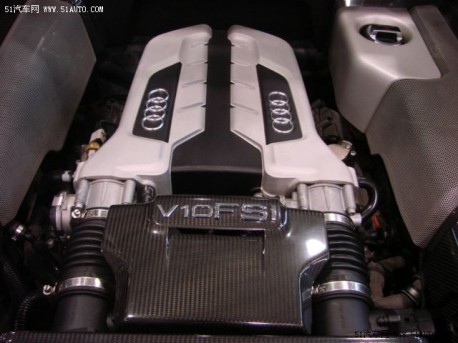 The mighty V10, good for 525hp and 391nm. Top speed is 315 km/h and 0-100 is gone in 3.9 seconds.
Ad: 51Auto.