Spy shots from the Beijing Auto T8, based on the old Chrysler 300C. Beijing Auto applied for patent on the T8 in September 2010 but it was never seen in public. Some fanatic Beijing Auto spotters managed to get on the factory's parking lot and snapped a few shots of a T8 prototype. Left from the 8T an other prototype based on the old Saab 9-5.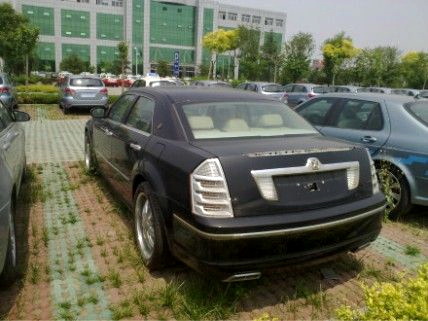 The old Chrysler 300C was made in China by the Beijing-Daimler-Chrysler joint venture (fka Beijing-Chrysler, fka Beijing-Jeep) Chrysler pulled out in 2009, leaving the production line intact in China, which was technically still owned by the joint venture. Beijing Auto and Daimler-Benz agreed a new joint venture, called Beijing-Benz, that still exist today and makes the C-class, E-class and GLK for the Chinese car market.
Benz therefore pulled out of the old joint venture as well. This left the production line for the 300C, the Sebring and the Cherokee solely to Beijing Auto. The Cherokee is still alive as the Knight S16, the Sebring has been used for an experimental electric vehicle and might be used for a new mid-size sedan. The T8/300C was going to be Beijing Auto's new flag ship.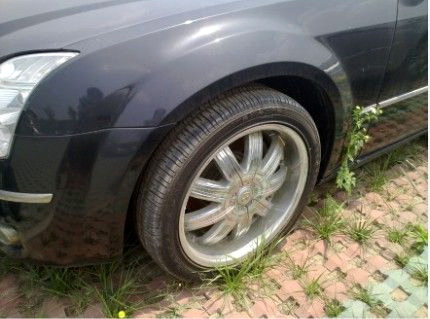 The T8 however was never shown in public and this prototype is not in very good shape, the grass is almost getting at it! It seems the arrival of the Saab-based Beijing Auto C70G has killed the Chrysler-based T8, especially since both vehicles would compete with each other. The ownership of the Saab-platforms is also more clear than the ownership of the old Chrysler-platforms.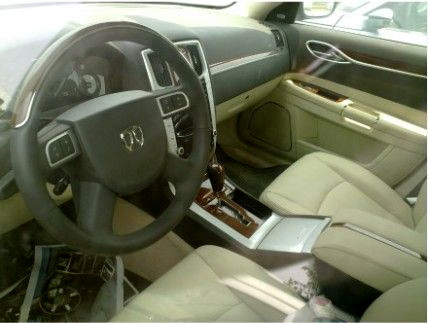 Interior stock 300C except for badge on wheel. Note grass on the right side of driver's seat.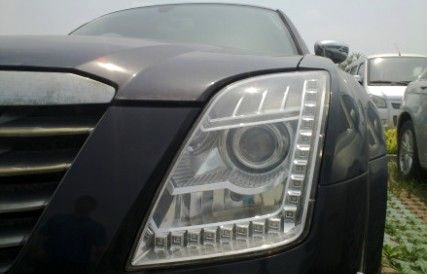 Via: Autohome.