So green my teeth hurt, this shiny lime Audi A4L, seen by a friend of a friend here in the capital Beijing. Color is so fat is basically hided all lines of this fine automobile! Wrap neatly covers the mirrors and bumpers but skips the roof which is in matte black like the alloys. Well, almost like the alloys.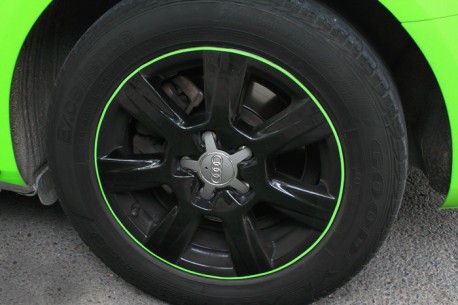 How very subtle. The Audi A4L is made in China by the FAW-Volkswagen joint venture and we got us a getting-bigger-each-day collection: baby blue, pink lowrider, red, pink, orange&black, matte-purple, polizei and fake.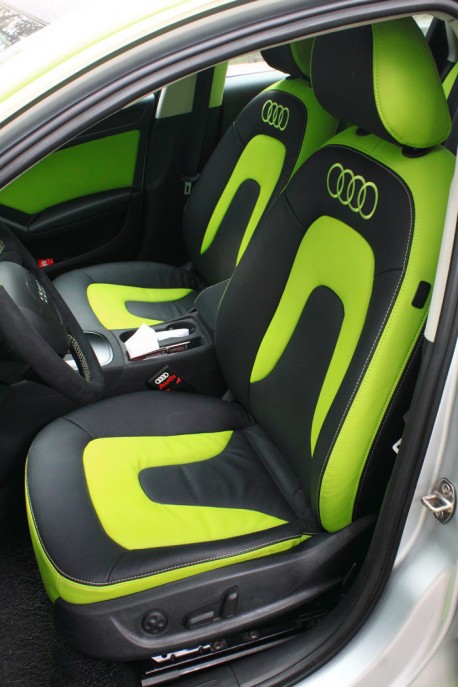 Shiny lime green theme continues inside with these not very pretty seat covers, Audi logo kinda cool. Lime green is becoming a popular color for customizing automobiles in China, for the first time together our collection: Volkswagen Bora, Ford Focus, Buick Regal, BMW X6, Citroen C2, Mercedes CLK, Nissan GT-R, and a Lamborghini Gallardo.