A shiny red first generation Mercedes-Benz SLK with a spectacular wide body kit, seen on a second hand car market in Shanghai.I am in da city today and found a lot of interesting vehicles, later much more. The kit looked rather professional but not too pretty, giant pieces of plastic with some 20 fake vents. Still, I think the result is very desirable since it does make the SLK a bit more exciting.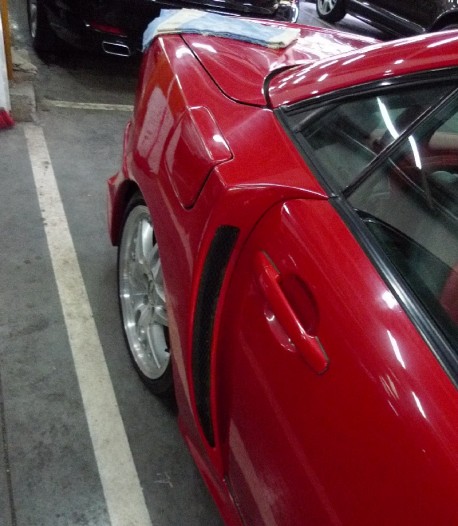 This is the best part of the kit! Girls will think it is mid-engined and fall in love with you. Again, the plastic looked solid, of much better quality than many other kits I have seen. The kit is likely custom-made for this particular vehicle since the first-generation SLK was never officially exported to China.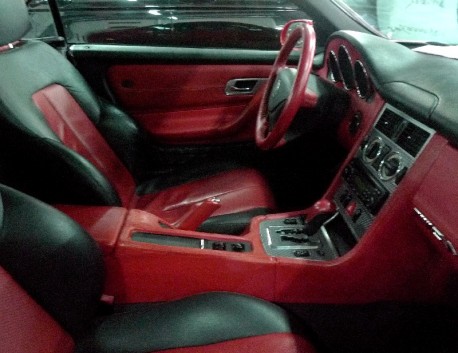 Interior tastefull in red-black. Not too much changes here, I expected a lotta glitter but was dissapointed.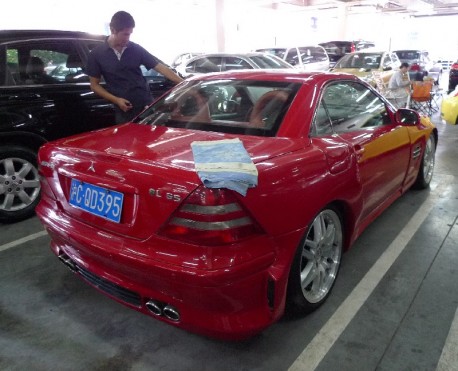 'SL 65' badge on the back which is kida stupid because the SL 65 ain't mid-engined either and some girls might know that. Actual engine was not bad; the 218hp 3.2 liter V6 that was good for a 240km/h top speed. One salesman told me te engine was standard so with all this extra plastic the new top speed is likely 200 or so. Price for all this pretty: 280.000 yuan or 44.000 USD and that is actually not that bad for a second hand Benz sportmachine in China.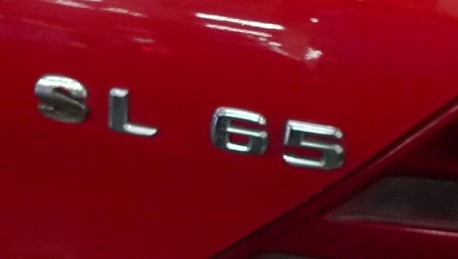 The rest of our SLK colection!: matte-pink, glitter-gold-pink, mobile phone, black-pink, and super-glitter.