We have Bling and we have Super Car Super Spots. Today things get even better with a Bling Super Car Super Spot™® from the great city of Guangzhou in Guangdong Province. Three blinged-up supercars, a Porsche, a Maserati and a Mercedes Benz parked alongside each other at night. We start with the Porsche! A fantastic wrap with some nicely red details here and there, including the mirrors. Note license plate.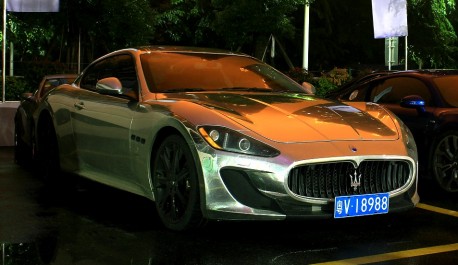 Next up is a Maserati GT, the second GT we see in Bling in China, the first one was spotted in Beijing. Wrap sits perfectly over the mirrors and bumpers and the black alloys make us very happy on this Friday morning!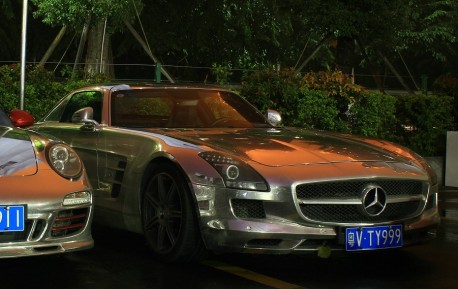 Third supercar is the King of the gang! A brilliant Blinged Mercedes SLS with matte-gray alloys. This is Bling, like Heaven meant it to be. Checking checking and it seems we met this beauty before (scroll down a bit, also check Blinged Lambo and Ferrari) at a supercar day on Zhuhai Circuit, not far from Guangzhou.