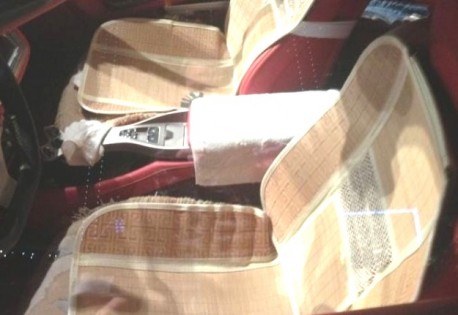 Chinese car buyers have the habit to use cheap seat covers to protect the leather seats in their precious new vehicles. Buyers of supercars however tend to be above all that, they like to show off their cash and push that rare-cow leather straight under your nose.
But not in this case. A fine Ferrari California was horrible mistreated in the great city of Ningbo in Zhejiang Province. Double seat covers and a stinky towel over the center tunnel. The horror!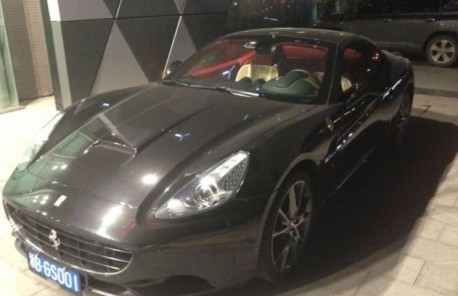 The Ferrari California costs 3.48 million yuan in China, or 558.000 USD. A pair of seat covers costs 300 yuan max, we got two pair here so that's 600. Stinky towel costs 5 yuan. Some other interesting Ferrari California autocars we saw in China: crashed, burned, pink.