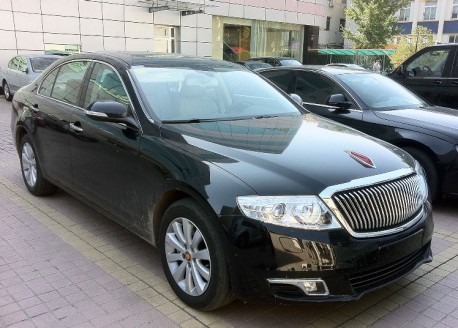 The first Hongqi H7 has been spotted in Beijing by reader Ali Khalili, thank you for the pictures! Last week we heard FAW dealers were taking orders for the Hongqi H7, focusing on sales to the government and state owned companies. This particular car loox brand new, has no license plates, and "had a bunch of military hats inside", according to Ali.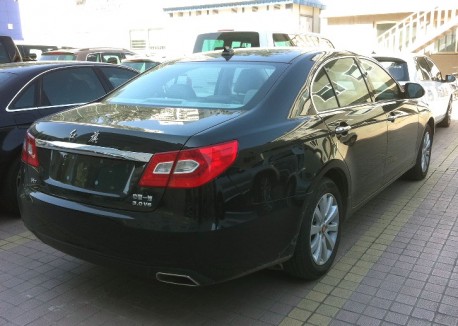 The Hongqi (Red Flag) H7 debuted in April on the Beijing auto Show and production started in July. The Hongqi H7 is based on the Toyota Crown which is made in China by the FAW-Toyota joint venture.FAW is the owner of the Hongqi brand.
The 2.0 turbo is developed by FAW and has an output of 204hp. The 2.5 and 3.0 are Toyota engines that are also used in the Crown, output is 203hp and 230hp respectively. Transmission for all engines is a 6-speed automatic. Hongqi is also working on a hybrid version which will be launched later next year. This particular car in Beijing had the 3.0 under the bonnet.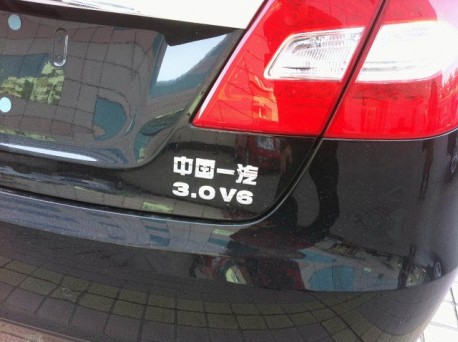 Characters write: Zhingguo Yiqi, China First Auto.