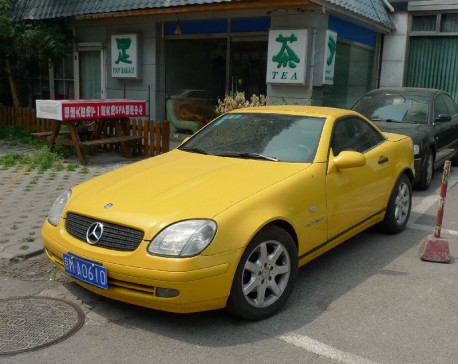 It was on a good sunny day that I met this mellow yellow Mercedes-Benz SLK, parked on the side of a quiet street in Beijing. The 'R170' first generation Mercedes-Benz SLK was made from 1996 until 2004 and it was never officially exported to China, but fortunately some cars arrived on Chinese shores via the gray market.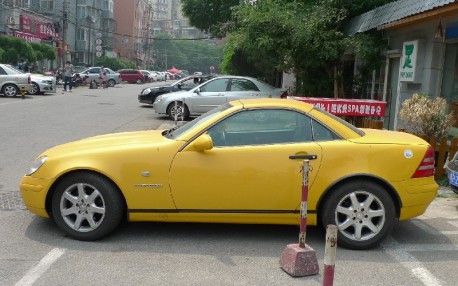 The SLK looked fantastic in this particular street where all other vehicles were colored in boring. The SLK was in top condition; paint crisp, body work fresh and the alloys shining happy in the sun. The yellow sportsBenz is powered by the SLK230 'Kompressor' engine, a 2.3 liter four-cylinder with 197hp, good for a 240km/h top speed and a 0-100 in 6.8 seconds.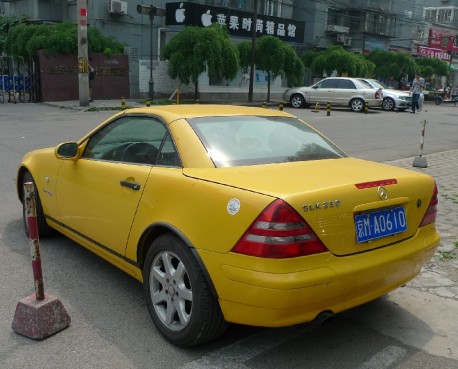 Clean and simple lines so much better than the confusing mess the SLK is today. Long rear deck shows old fashioned speed! The rest of our Famous China-SLK collection™: body kit,  matte-pink, glitter-gold-pink, mobile phone, black-pink, and super-glitter.