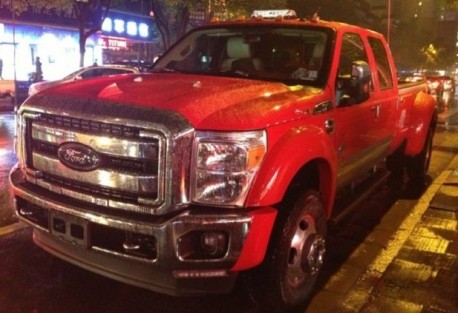 A monstrous red Ford F-450 pickup truck, seen in the great city of Jinhua in Zhejiang Province. The vehicle is a brand new 2013 model with a grille so full of chrome it will even impress a Chinese. Ford does not officially export the F-Series to China, buyers have to go gray if they want one and prices are high, this giant-of-a tractor costs at least one million yuan or 160.000 USD in China.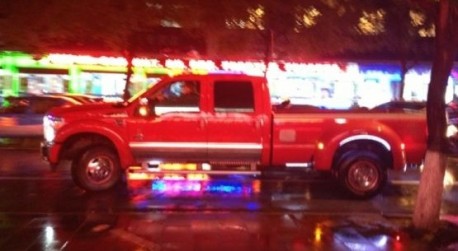 The Ford F-450 is powered by a 6.7 L Powerstroke turbodiesel V8 mated to the six-speed TorqShift automatic transmission, sending power to all wheels. The engine produces 397hp and 1037nm, enough to wipe of medium sized city like Jinhua from the earth.
Earlier on we met a few other Big Fords: Harley Davidson, Raptor, with babe, F-650 in matte black, and a F-650 limousine.