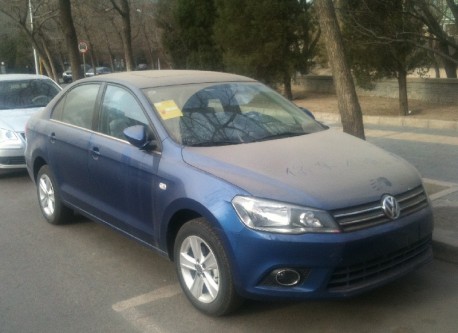 This is the very first new Volkswagen Jetta I met in person in China, parked behind the new and still secret Volkswagen Sagitar GLI in central Beijing. The Jetta was extremely dusty, as if it drove all the way from the factory in Changchun to the capital, in a sand storm. I passed by the same place again this morning and both cars were still there, unattended and looking kinda sad…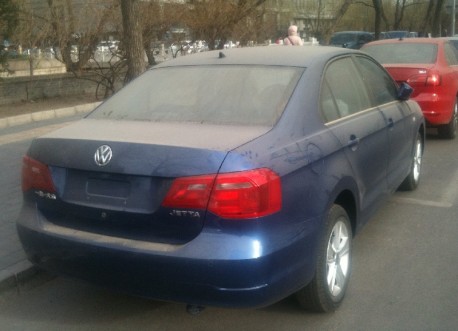 The cars are likely on their way, in a way, to a Volkswagen dealer and somehow forgotten. They could also be demonstration cars for Volkswagen's China headquarters which is in the same area, but not very close, still some two kilometers away. Weird.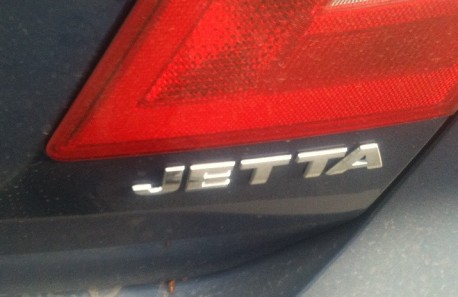 The new Volkswagen Jetta was launched on the Chinese car market on March 11, priced from 82.800 yuan to 119.300 yuan. It debuted on the Chengdu Auto Show in August last year and production started in November at the FAW-Volkswagen joint venture. Two engines: a 1.4 with 89bhp or a 1.6 with 109bhp, both mated to a five-speed manual or a six-speed automatic.
The Jetta, which is surprisingly small in person, is Volkswagen's new weapon to attack the cheap end on the Chinese auto market. The Jetta isn't alone, being basically the same car as the Volkswagen Santana (cheaper!) and Skoda Rapid, which are both made in China by the Shanghai-Volkswagen joint venture.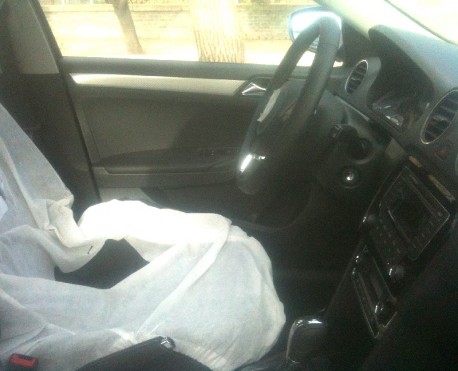 Interior very black & boring, but quality wise very good for the money.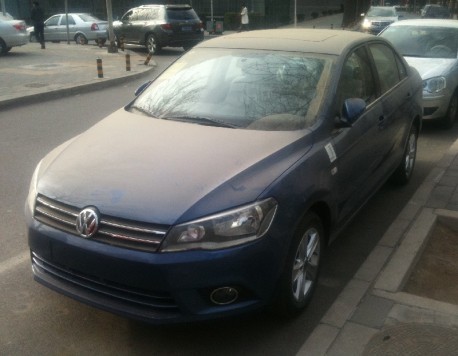 Head lights are cool. Chrome in grille indicates this is a expensive variant, cheapbees come with less bling. Well, it all loox solid and such, but exiting it ain't.