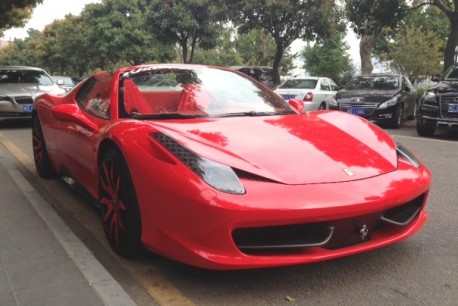 Here we have a fantastic Ferrari 458 Italia Spider, seen in the great city of Xiamen in Fuzhou Province by reader Pinut187, thank you for the pictures! The vehicle is painted in red, mixed for the better with a bit of Pink. The Spider is made more pretty again by alloys in an even pinker red.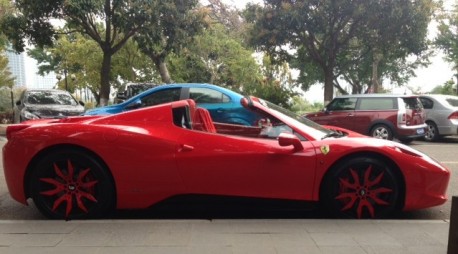 Alloys are 5-spoke masterpieces from Forgiato. Red-pinky party continues inside with red-pinkish seats. A truly striking vehicle, seen here close to the beach, where a many babes will be, who will dig sitting in pinky seats very much…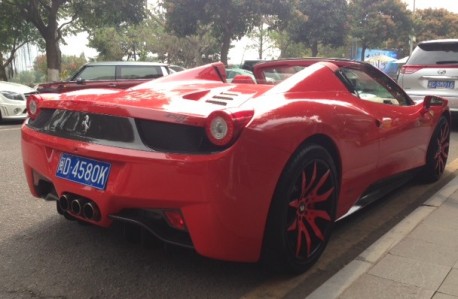 And we have a new Ferrari 458 license plate King! 458OK is even better than 458AX or 458MW.
Time now, for the rest of our Famous China-Ferrari 458 Collection: license (458AX), shiny red, matte gray, license (458MW), shiny green, China Limited Edition 2, on a truck, matte purple, blue Spider, bling, crashed, China Limited Edition, shiny red & matte black, baby blue, crashed, pink (scroll down), China Limited Edition debut,  purple, with horse, crashed, pink, silver, some silver & some white, and with a friend.