The new BYD Si Rui sedan has been launched on the Chinese car market. Price starts at 103.900 yuan and ends at 150.900 yuan. The BYD Si Rui, formerly known as BYD 6B, debuted in November last year on the Guangzhou Auto Show, it is based on the platform that also underpins the BYD F6.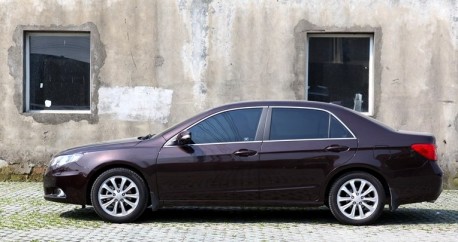 The BYD Si Rui should be seen as an extra luxurious and high-tech version of the F6, just like the BYD Su Rui is a more luxurious version of the BYD F3.
The BYD Si Rui is powered by a 1.5 turbo with 154hp and 240nm, mated to a 6-speed DCT. A 207hp 2.0 turbo will join the line later this year. The engine also powers the new BYD S7, which is a more luxurious version of the BYD S6. BYD indeed, knows how to use its platforms.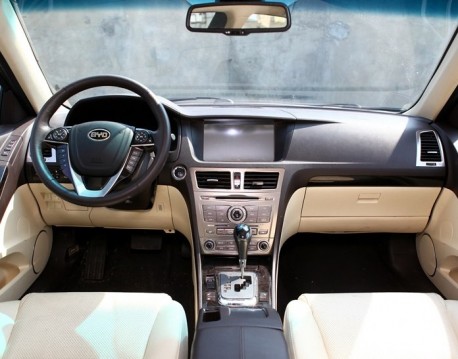 The interior is rather good. The touch screen in the center console measures 10.2 inch and controls the infotainment system, which has a gigantic 500GB hard disk. The vehicle can receive digital television and is 24/7 connected with the internet.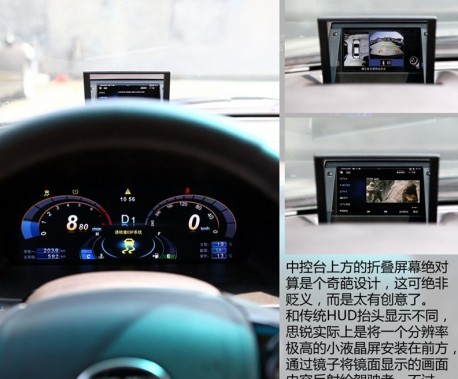 The instrument panel is completely digital too, based around a 12.1 inch flat screen. Most interesting however is the head-up display, or HUD (see another pic here). The HUD can display all sorts of useful info, such as the feed from the rear-view camera. But apparently!, it can also show movies, see small pic on the right and: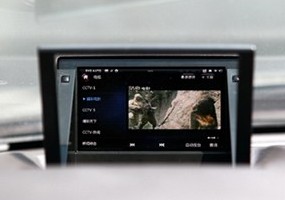 Traffic jams & long stretches of lonely highway will never be boring again. Brilliant.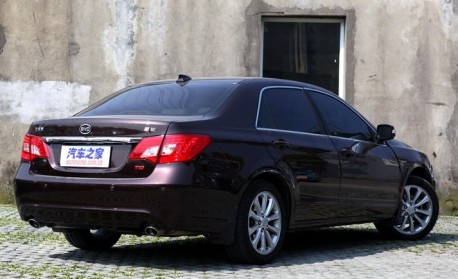 smooth looking sedan, modern engine with enough horses, and a crapload of flatscreens for all possible entertainment. Good car…