This is the brand new Beijing Auto B80, seen here all-naked in China for the very first time. On pics the military version. Note license plate: 军用, jun yong, 'military use'. Beijing Auto is also working on a civilian version. On the left the larger Beijing Auto BJ2022, another military vehicle that debuted in 2010.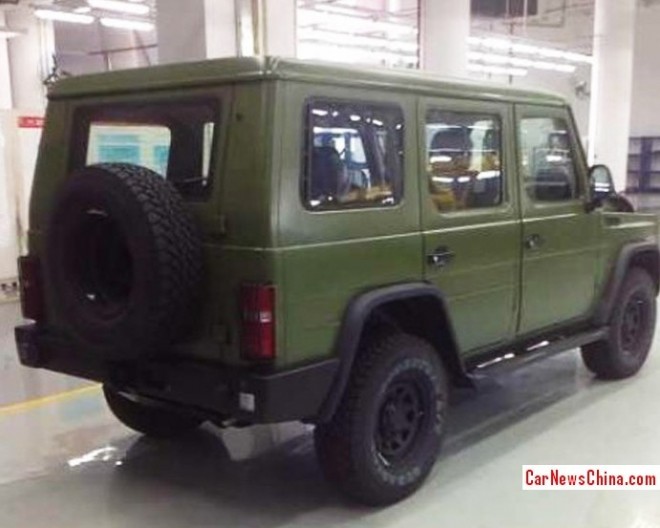 The military version of the B80 will be powered by the same 3.2 liter six-cylinder turbodiesel engine as the 2022. The civilian version will get a 2.4 liter four-cylinder petrol engine. In the army, the B80 will be deployed in various roles, including as command vehicle, as scout vehicle, as utility vehicle, and as assault vehicle. The B80 must be considered strong enough to carry a heavy machine gun or a light rocket launcher .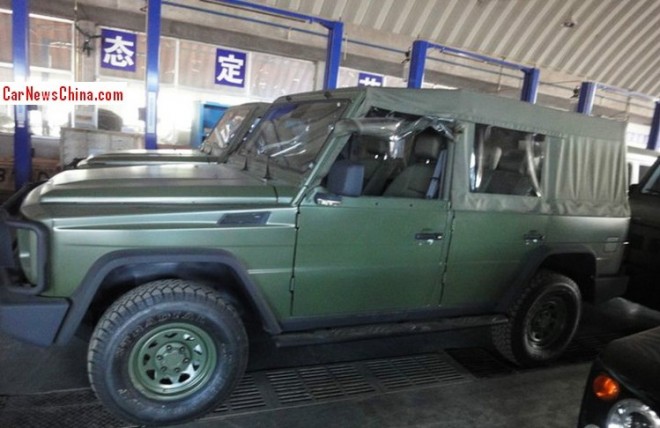 The four-door soft top variant. Other variants are: two-door soft top, two-door hard top, pickup truck, heightened roof (two-door and four-door) and an ultra-light airborne variant.