A very rare Porsche 911 50th Anniversary Edition, Spotted in China in the great city of Chengdu in Sichuan Province. The 911 50th Anniversary Edition debuted in September on the Frankfurt Motor Show, celebrating 50 years of the Porsche 911, which was born all those years ago in 1963.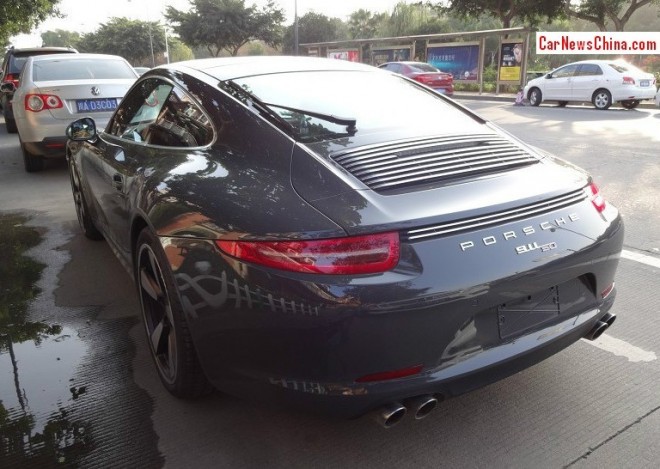 The Porsche 911 50th Anniversary Edition comes with alloys made to look like the famous 1963 Fuchs alloys, the air roster at the back is chromed, again just like the 1963 911. Other special thingies are coolio badges and an interior with retro fabrics. The 50th Anniversary is based on the base 911 Carrera 4 and is powered by the standard 3.8 liter flat-six with 400hp and 440nm. Porsche will make only 1963 examples and about 150 will be sold in China. Price starts at 2.15 million yuan or 353.000 USD. Expensive. But special edition!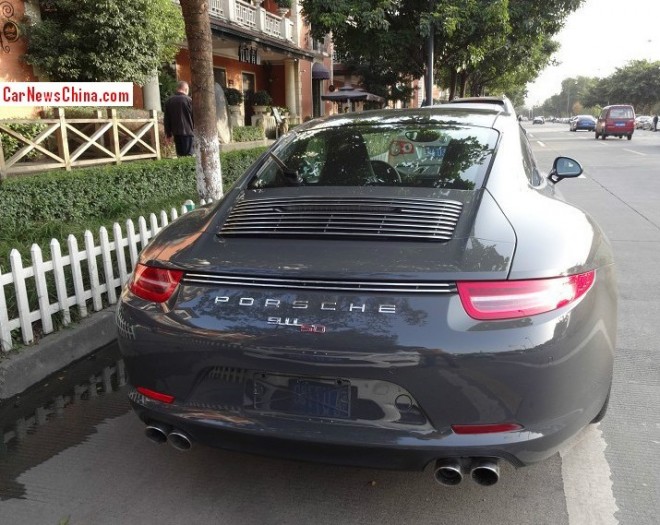 Time now, for our Famous China-Porsche 911 Collection™: matte gray, 996 GT3, Pink Cabrio, matte orange, with tiger girl, license (911HY), body kit, license, shiny green, shiny blue, baby blue,  991 Turbo prototype, 911 Turbo S, 993 Carrera RS, pink cabrio, matte black, matte black 911 GT3, 964 911 RS America, yellow 964 911, pink 996, shiny blue, orange, Edition 918 Spyder, matte-black, pink, ugly body kit, gold, and the China-only Anniversary Edition.