A very black S120 Toyota Crown Royal Saloon, Spotted in China on the premises of the Beijing Classic Car Museum in the outskirts of the Capital. The Royal Crown is no part of the collection but does belong to the museum. It was used to ship in VIP visitors from town but sadly stands neglected today.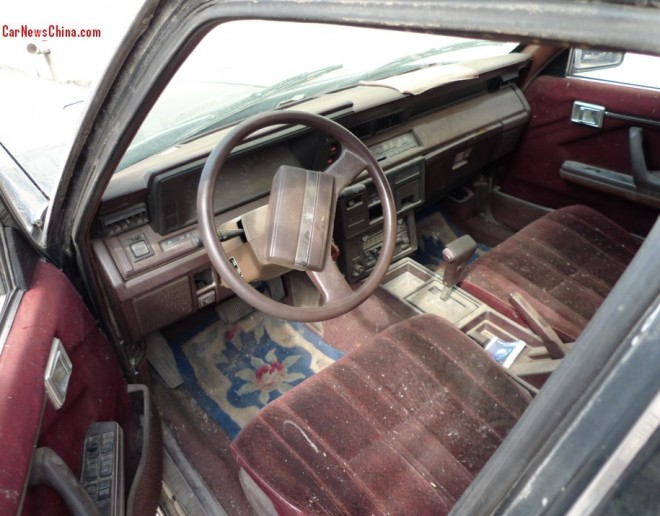 The overall condition of the vehicle is dusty and dirty but certainly fixable. Beijing's famous dust covers everything that stands outside for more than a day. Plastics and cloth of the interior in surprisingly good shape. Somebody used to take good care of this Crown! Floor mats look very late 1990 Chinese.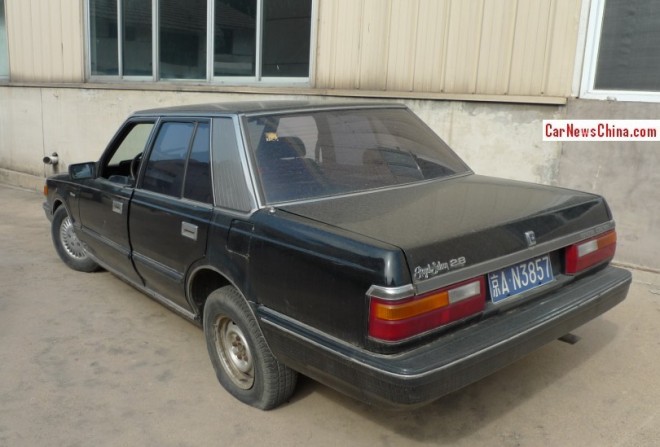 The S120 was the seventh generation Toyota Crown, manufactured from 1983 until 1987. The Royal Saloon was the top-spec variant, fitted with goodies such as dual zone climate control, front and rear stereo and A/C control buttons, parcel shelf mounted refrigerator, automatic headlights, and reading lamps in the back. This particular example in Beijing is powered by the 2.8 liter '5MGE' six-in-line engine, good for 140nm and 226nm and mated to a four-speed automatic transmission.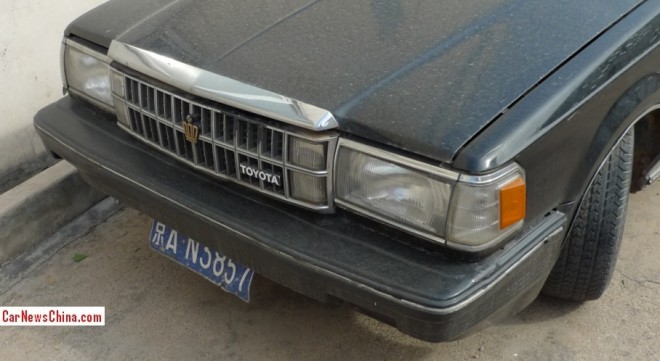 Fat chrome bar on top of the grille a well-liked feature in China. We have a small collection of other peculiar Crown sedans in country: fourth generation in red, perfect S120, S140 Super Saloon, S120 base model, and a very rare S110.
---