A white Volkswagen Golf, Spotted in China in the Liangmahe area in Beijing. The Volkswagen was parked like a professional a*hole with its rear wheels on the pavement and front wheels on the road, blocking the way for poor pedestrians and blocking a complete car parking lot.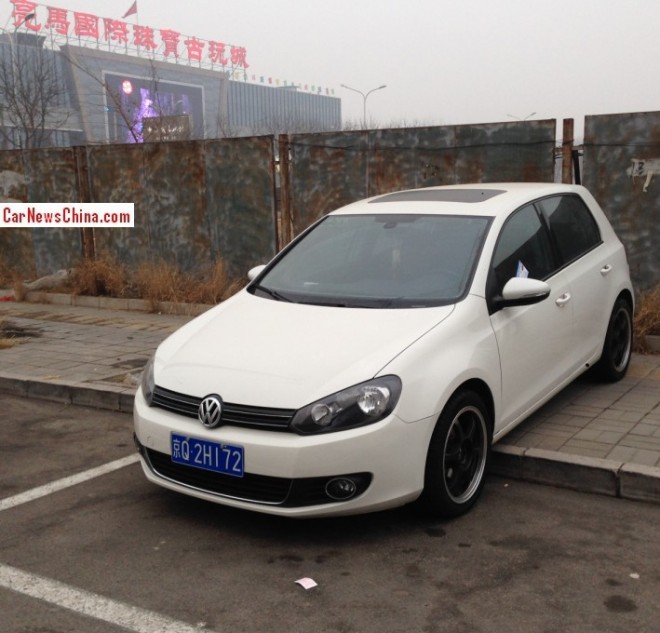 Bad Golf! Volkswagen vehicles park like a*holes all the time, only last week we saw a Tiguan committing a similar crime. The Volkswagen Golf 6 was made in China by the FAW-Volkswagen joint venture and has since been replaced by number 7.
Time now, for our Famous China-Volkswagen Golf Collection™: psychedelic, Pink, MK2, shiny orange, matte black & matte purple, not a cabriolet, lowrider, MK4 Cabrio, matte black, pink-alloy Cabrio, pimped-red Golf, matte orange Golf, lowrider Golf, pink Golf,  blue-pink Golf, Citi Golf, pantzer Golf, Bora-Golf.
---