Spy shots showing the production version of the BYD-Daimler Denza EV while filming a promo video in Beijing. The Denza EV will debut on the 2014 Beijing Auto Show next month and will be launched on the China car market later this year.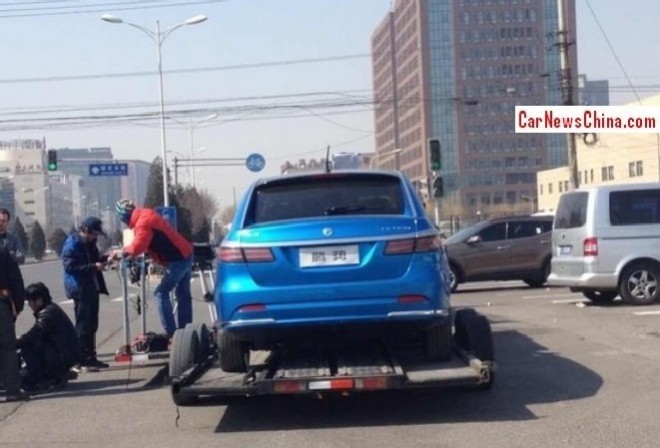 BYD-Daimler is a joint venture between BYD Automobile and Daimler-Benz, aimed at making affordable electric cars for the Chinese auto market. The full name of the venture is 'Shenzhen BYD Daimler New Technology' (BDNT), it was established in March 2012.
The Denza is their first car, based on the old Benz B-Class with the electric power train of the BYD e6. The Denza debuted as a concept on the 2012 Beijing Auto Show and was back as a prototype on the 2013 Shanghai Auto Show.
The electric motor has an output of 115hp. Top speed is 150km/h. Weight is 2090kg. Size: 4644/1852/1642mm, wheelbase is 2880. Batt specs: 475.2V, nominal capacity of 100Ah, single cell voltage of 3.3V. Manufactured by the Huizhou BYD Battery Company, a subsidiary of BYD.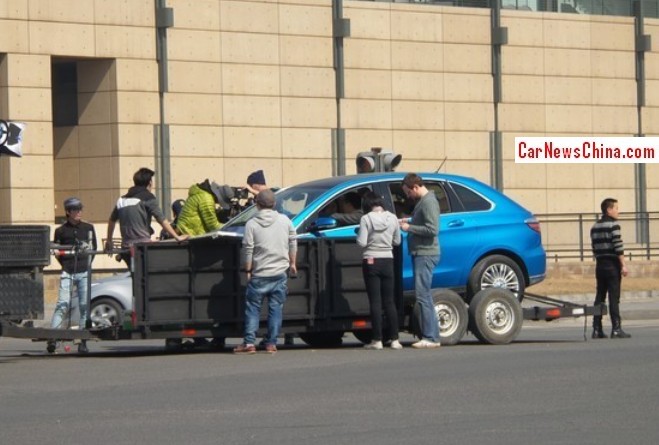 Denza will initially start with dealers in only three cities: Beijing, Shanghai and Shenzhen, the latter being the home town of BYD-Daimler and BYD. Price for the Denza will start at 300.000 yuan, but green-car subsidies by central and local governments can bring that down by a massive 60.000 yuan to 240.000 yuan.