A very beautiful two-tone Mercedes-Benz G55 AMG, Spotted in China in east Beijing. The mighty G is painted in silver and prettied up with several body parts wrapped in shiny black, making for a very interesting combination of colors and lines.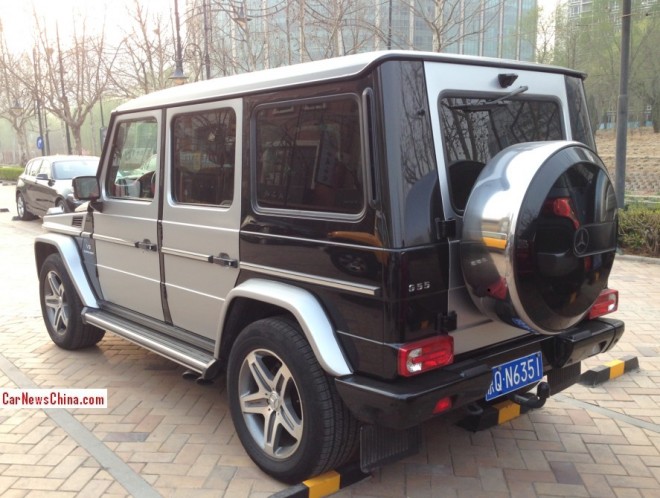 Silver and black spare wheel cover a work of art, but black b-style slightly less so.
The Mercedes-Benz G-Class is very popular in China, especially the AMG powered versions. When new, the G55 did a staggering 2.1 million yuan or 340.000 USD. Lotta money but lotta vehicle. Power comes from a 5.5 liter supercharged V8 with 500hp and 700nm. Silver & Black Speed!
Time now for our Famous China-Mercedes-Benz G-Class Collection™: license (N9G55), Kleemann, license (40G55), matte black, Pink, black & Pink,  ACE limo, matte black, SWB in white, crash, and ART Streetline.