A majestic Cadillac Fleetwood Brougham sedan, Spotted in China on a very crappy car market outside the Fifth Ring Road in east Beijing. The giant American sled was sadly in a poor shape, covered with layers of dust and dirt and looking forgotten and abandoned. However, the body was in good shape so a good cleanup can probably save this car, if it happens fast.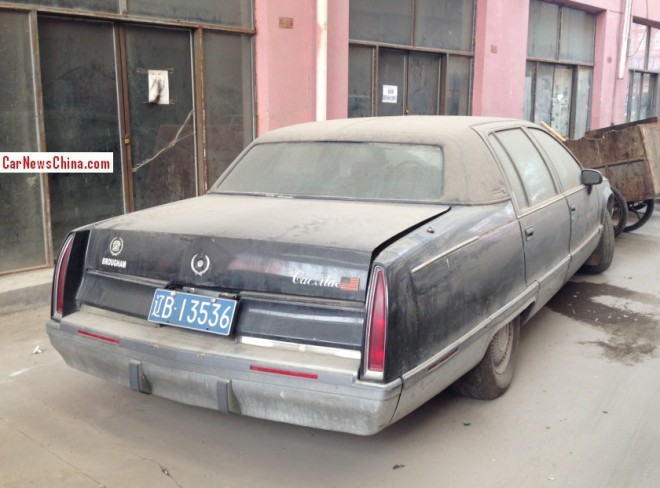 Weird Brougham and Cadillac stickers with a U.S. flag. License plate is from northeastern Liaoning Province. The Fleetwood name was used for several series and types of Cadillac though the ages. This generation Fleetwood was manufactured from 1993 until 1996. The Brougham was the top-spec variant, fitted with all luxury imaginable and with the famous full vinyl top. Power came from the LT1 5.7 liter V8 with an output of 260hp.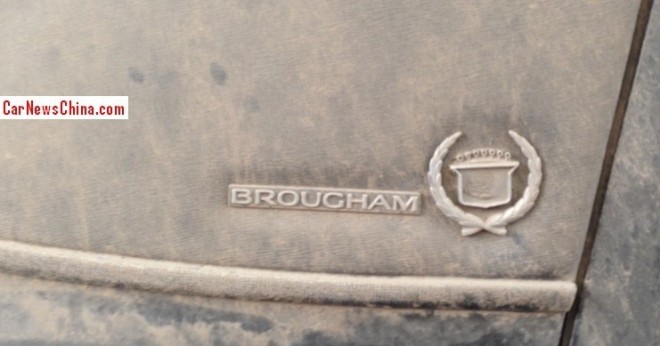 Still got the Brougham badge, but that vinyl looks tired…
The Cadillac Fleetwood was never officially exported to China but some arrived via the gray market and other shady channels. We have a small collection: black in Shanghai,  wedding car, blue, super stretched, Fleetwood Brougham, black Fleetwood sedan and the related Buick Roadmaster.