A silver gray Fiat Croma 2.0 16V, Spotted in China just outside the Third Ring Road in east Beijing. The good vehicle was in a surprisingly good shape. Paint looked fresh, chrome was shiny, no rust in sight, no missing parts, and the wheel covers are original! The Croma was manufactured from 1985 until 1996 with a facelift in 1991, this is a facelifted car.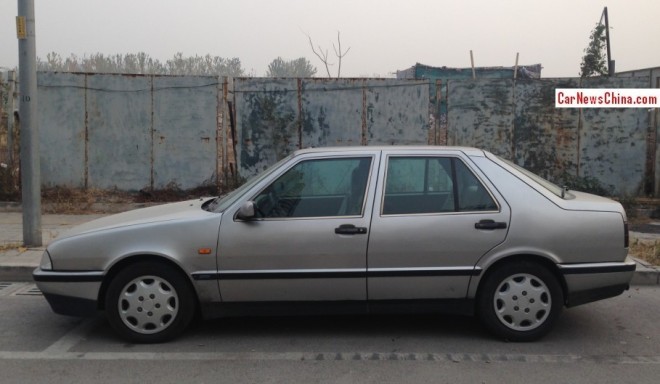 The Fiat Croma was based on the Type Four platform that was developed with Saab. The platform also underpinned the Alfa Romeo 164, the Lancia Thema, and the Saab 9000. None of these fine cars were officially exported to China but some arrived via the gray market or other misty channels. Earlier on we met another Croma and two Saab 9000. Sadly however we never saw a 164 or a Thema.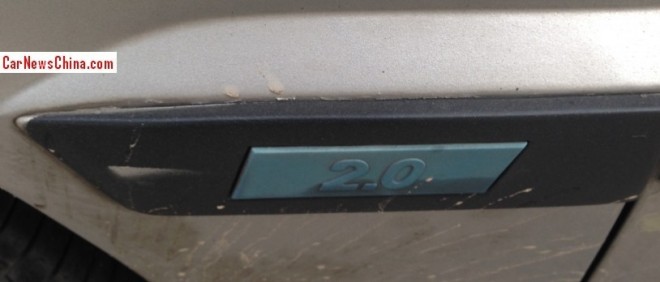 There were various four-cylinder petrol engines available: a 1.6, a 2.0, a 2.0 16V, a 2.0 turbo, and a 2.5 V6. The 2.0 16V had an output of 135hp. Interestingly, the 2.0 turbo was only 8V, good for 153hp, just 18 more than the non-turbo 16V! The V6 wasn't very impressive either, 12V with 158hp. This 2.0 16V indeed, was the most advanced engine of the lot.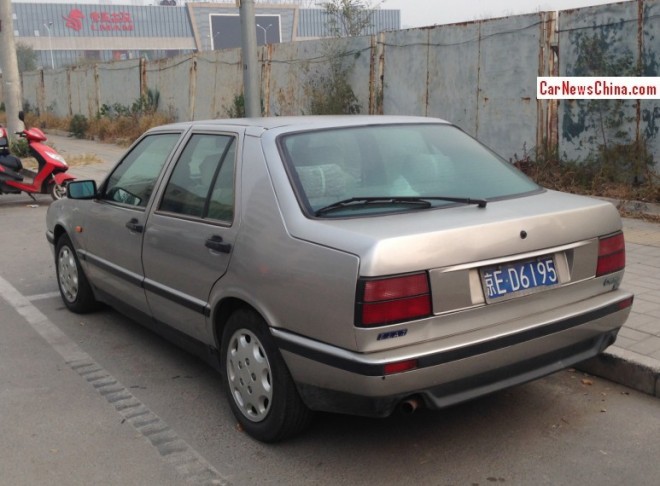 The Croma was penned by non other than the genial Giorgetto Giugiaro, and it shows. The lines are very clean and the liftback body even makes it look slightly sporty.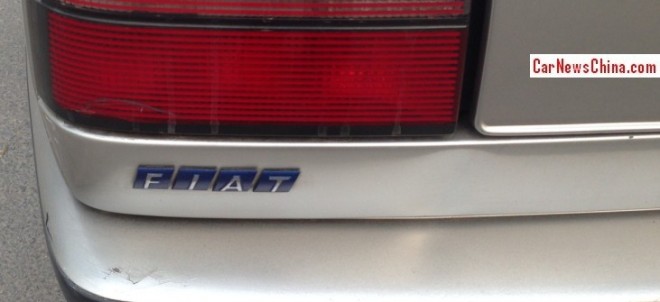 'Fiat' came in four separate letters,  demanding a very precise factory worker.

A great car in a great shape, let's hope it stays this way for many a years to come.