An extremely hip Audi A6L pickup truck, found at an Audi dealer in Beijing by a forum member of the Chinese automotive website Autohome.com. The truck is based on a C6 Audi A6L, the stretched variant of the Audi C6 sedan that was manufactured in China by the FAW-Volkswagen joint venture from 2006 until 2012. A great idea but no unique, earlier on we met a pickup truck based on the C5 Audi A6, in Anhui of all places.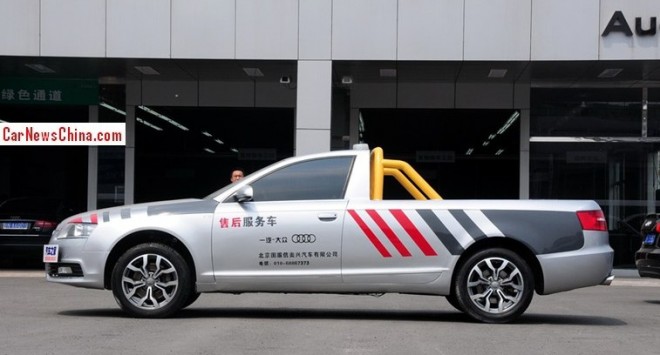 The donor was a heavily crashed car with all behind the B-pillar basically gone. The mechanics at the Audi dealer turned the mess into this beauty; a racy two-door pickup truck with a large bed and a bright yellow bar, fitted with sporty alloys in Audi R8 style.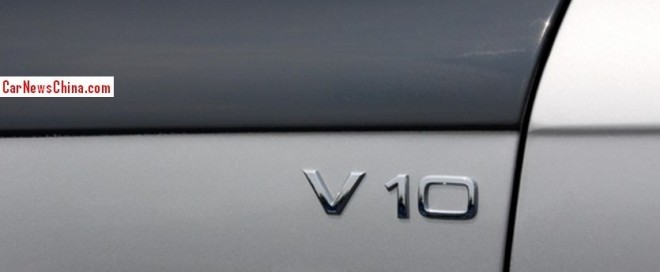 Badge = hope, but power comes from the standard 2.0 TFSI turbo four-cylinder petrol engine with 170hp, sending power to the front wheels. Top speed is said to be about 180km/h. Officially, the pickup truck is not allowed in public roads. That of course doesn't mean it never gets there.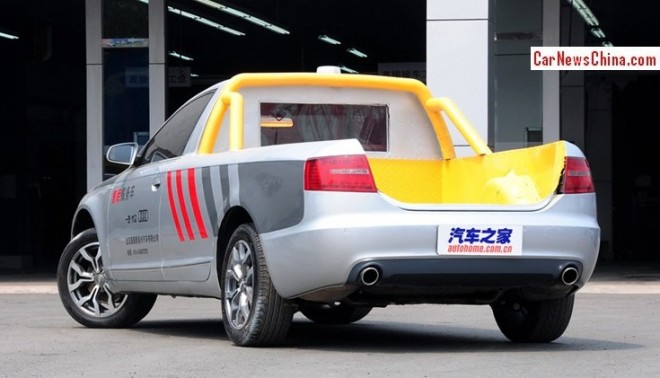 Brilliant work here with the open rear revealing the yellow bed, sitting above the racy exhaust pipes.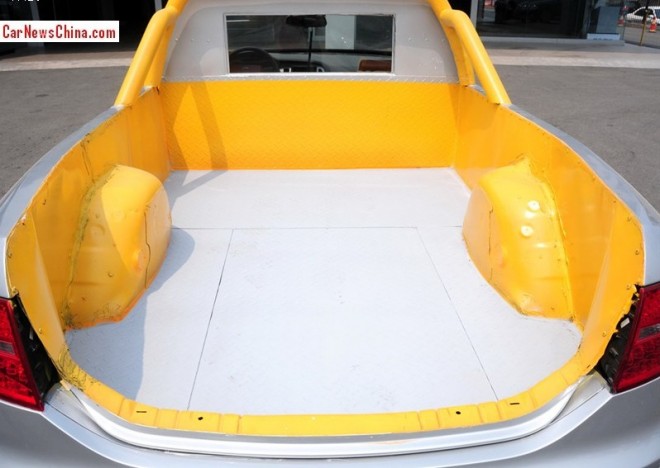 Big enough for an Audi A1. Window a bit on the small side.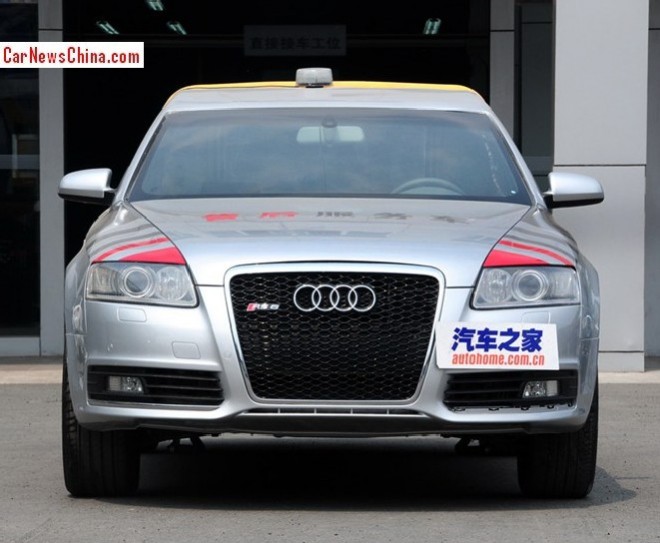 Floodlight on roof perfectly cool. RS6 badge could have been cool, but Audi mechanics should have known better here. The high-performance version of the C6 Audi A6 was called S6, without the R.  It was powered by a 5.2 liter V10 with an output of 430hp and 540nm. Now, get that into this truck! It has the right badge already…