This is the new Cadillac ATS L sedan for the Chinese car market, it will be launched on August 15. The Cadillac ATS L is a stretched variant of the Cadillac ATS sedan, it is manufactured in China by the Shanghai-GM joint venture. The grille has been enlarged and is heavily chromed, ready to impress peasants and bicyclists.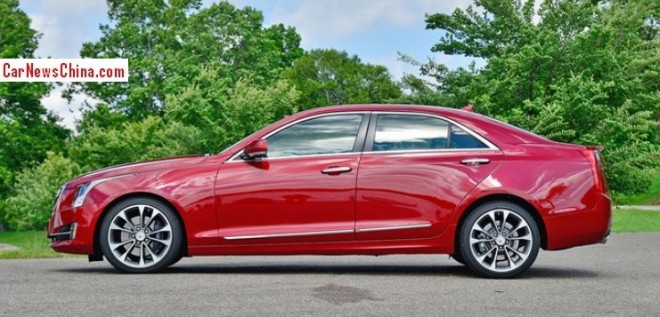 The ATS-L is stretched by 8.5 centimeter, all extra space goes to the passengers in the back. The Cadillac ATS-L will battle against the locally made & stretched Audi A4L, BMW 3Li, and Volvo S60L. There will be two engines available: a 280hp 2.0 turbo and a 320hp 3.6 V6, both mated to a six-speed automatic. Price will start around 270.000 yuan ($43.000).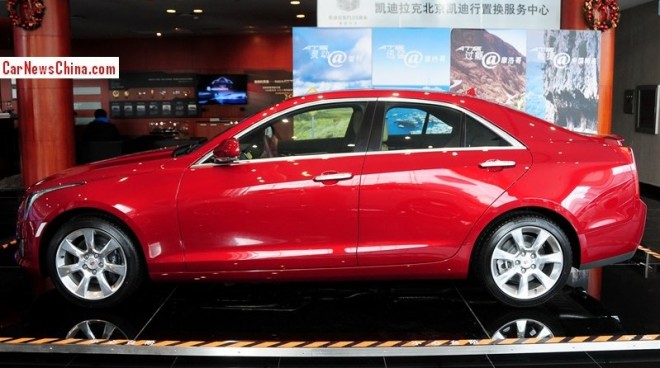 Compare with the standard-wheelbase Cadillac ATS that is currently imported into China. Roof line after B-pillar and door are longer on the L.  Price of the imported ATS ranges from 303.800 yuan to 438.000 yuan ($49.000 – 70.000).
8.5 might not sound like a lot but it really means a lot more space in the back.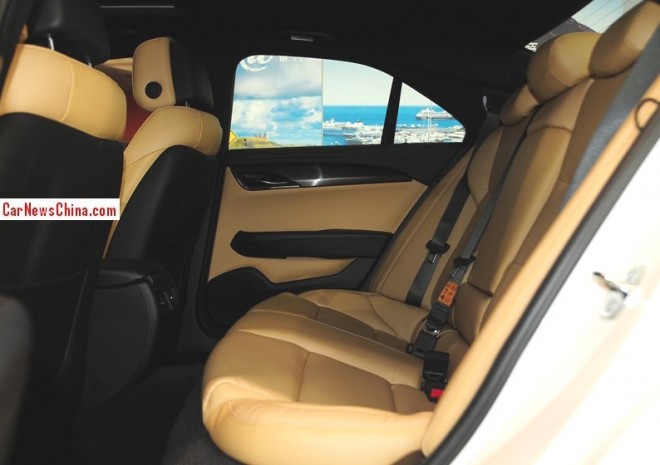 The standard-wheelbase ATS.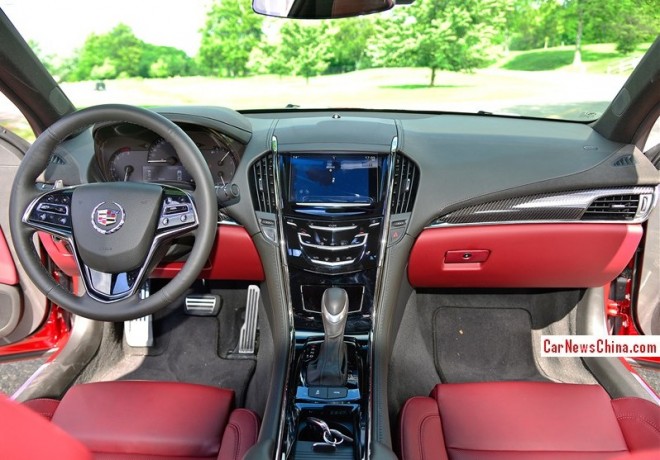 Dash dressed up with piano-black bits and red leather. The ATS after all, is a sporty sedan.
'28T' is the 280hp 2.0 turbo. The 3.6 is called '3.6', no fuzziness there.