A light gold Opel Omega 2.0 GL sedan, Spotted in China close to the eastern section of the Third Ring Road in Beijing. The Omega was in reasonable shape but in urgent need of a good clean-up. The paint was fading a bit and some panel gaps were a tad too wide. Rust however was nowhere to be seen and all parts appeared to be in place.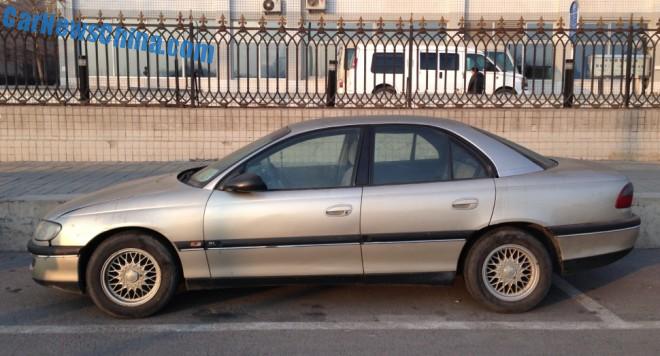 The sporty multispoke tires and streamlined mirrors were period-optional.
The third generation Opel Omega, also known as Omega B, was manufactured from 1994 until 1999. It also spawned the  Cadillac Catera for North American markets. When the Omega B launched in Europe it was a rather revolutionary car with a sleek aerodynamic body and powerful engines. For a short while good old Opel was really ahead of the competition.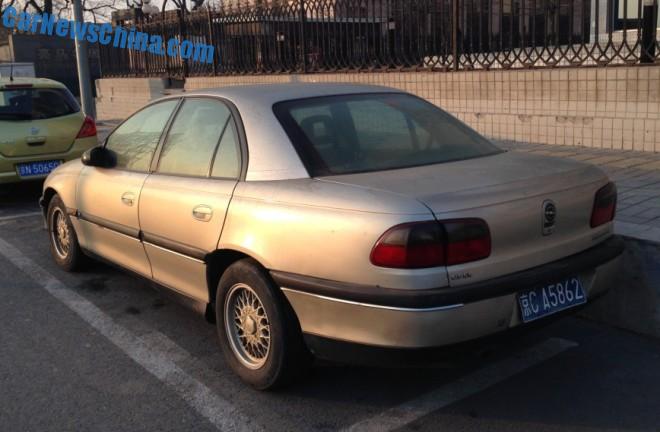 GL was a mid-range trim level, available with a 134hp 2.0 16V or a 114hp 2.0 8V. They both had the same 2.0 badge to it is not possible to say for sure which engine is under the bonnet here. The Opel Omega was never officially exported to China but somehow there are quite a few around. This could be the result of some typical 19980's barter trade deal, where fixed numbers of western cars were traded for Chinese goods, mostly clothes or agricultural produce. This goldie is the second Omega we see in the capital after a wine red example near Chaoyang Park.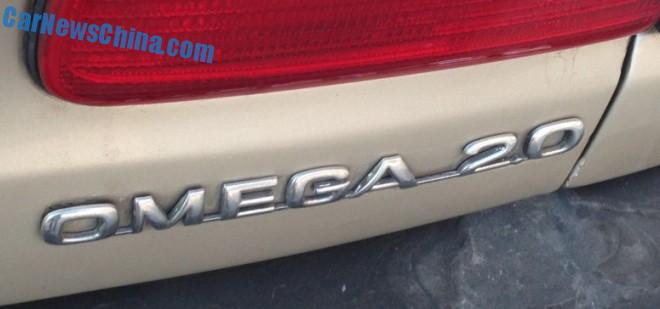 The Omega 2.0.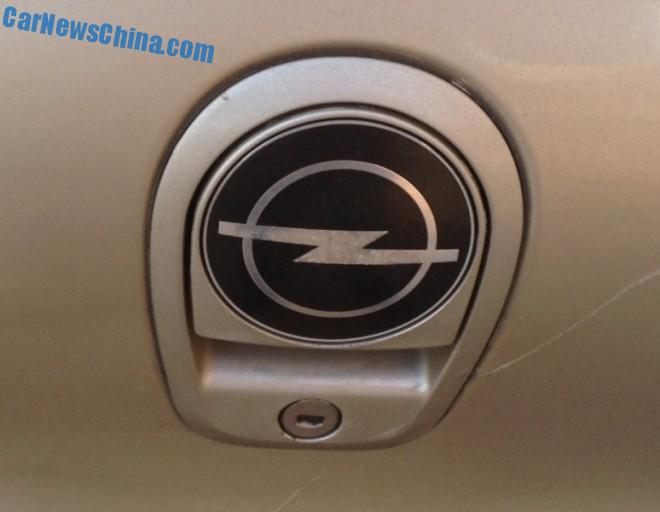 Black Opel badge on the back.