A pristine Beijing BJ212 T75 -105, Spotted in China in the Beijing Classic Car Museum. The T75-105 was a military vehicle based on the Beijing BJ212. The BJ212 T75-105 was manufactured by Beijing Auto Works, a subsidiary of the Beijing Auto Industry Corporation (BAIC).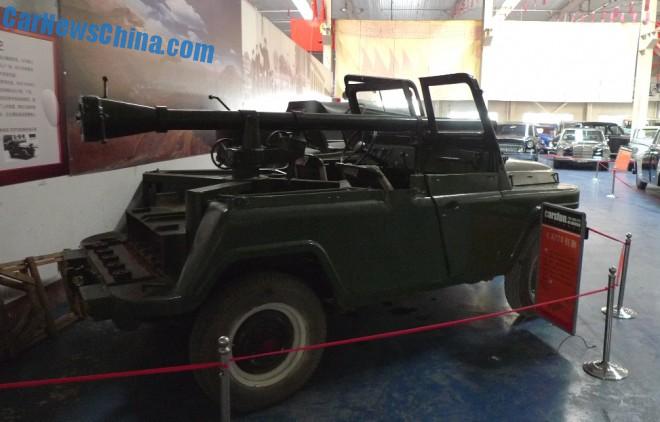 The T75-105 was fitted with a type T75 105 mm  recoilless gun, hence the name of the vehicle. The gun could be operated by a team of three, one for aiming and firing and two for loading and reloading. The system was primarily designed to destroy tanks and other armored vehicles, but was also considered effective against field fortifications. The gun could fire directly at a target or via the sky, mortar style. Max range for a direct attack was 580 meters, max range for a mortar attack was 1020 meters.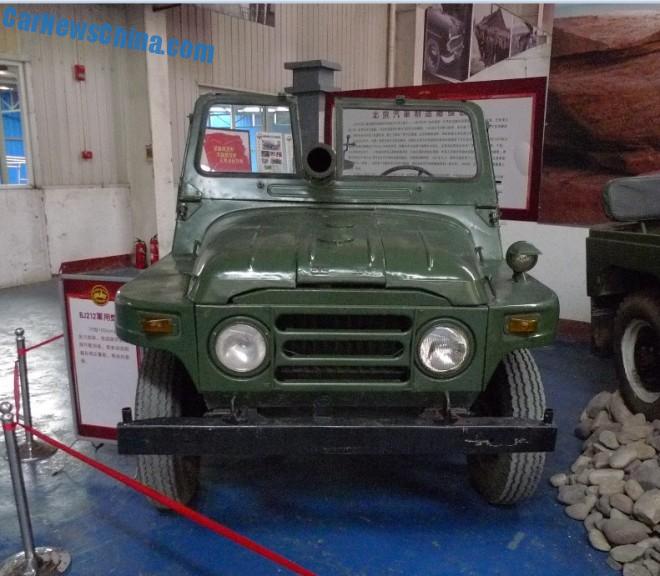 Split screen rood for direct firing. The T75-105 was widely used in the Chinese army until the late 1990's. Today they all have been retired but some examples are still going strong in other countries.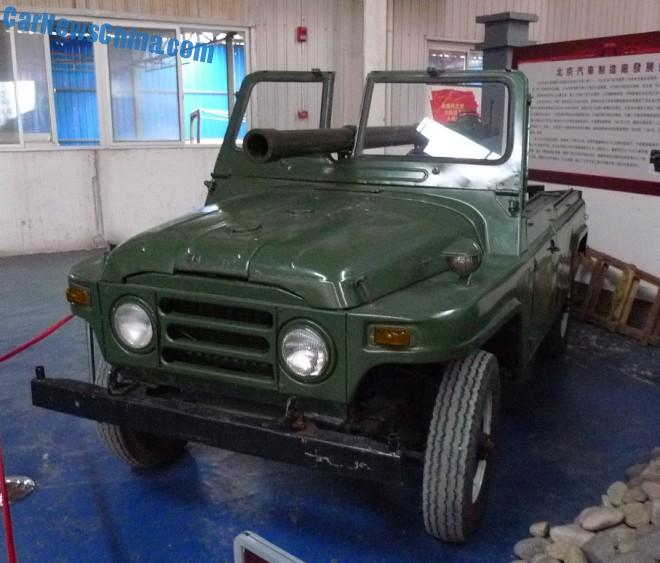 The BJ212 T75-105 was powered by a water cooled 2.5 liter 4-cylinder petrol engine with 75hp. Not that much horses but the engine was so simple even the simplest soldier could fix it in the middle of nowhere, and that indeed is worth much more in army terms than sheer speed. Fire!