A very low Chevrolet Aveo hatchback,  Spotted in China in the faraway Dongba area in far east Beijing. The good Chevy has been lowered to the max for low riding, and was further pimped up with a modified lower-grille, darkened windows, a badass body kit, and super wide tires with spacy five-spoke alloys.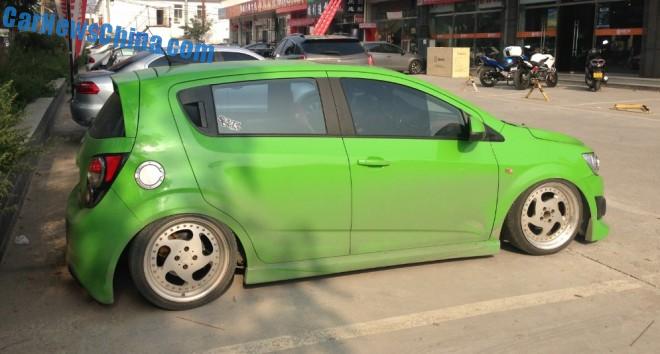 The kit is most impressive around the wheel arches. The rear wheel arch is essentially part of the rear of the car. It is otherwise a rather subtle affair without too many wings and vents attached. Still, nobody would think it is a standard Aveo… The Aveo is manufactured in China by the Shanghai-GM joint venture. It was launched in 2011 and the facelifted version arrived in June.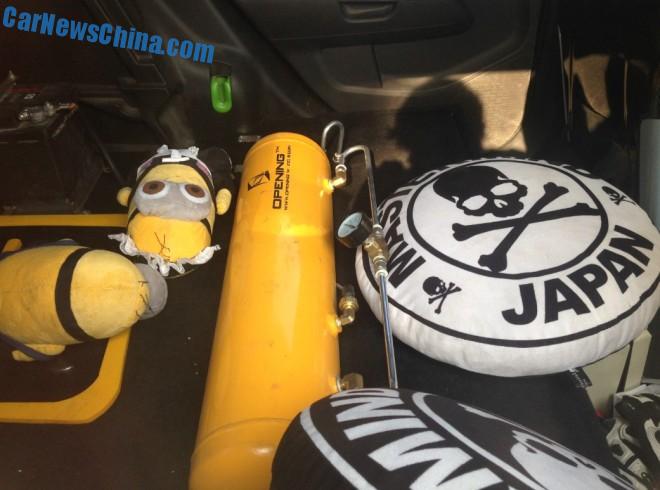 Serious low riding business here. The rear bench has been removed and replaced by an air kit provided by a Chinese tuning company called 'Opening'. The company started business in 2011 but lately we see their wheels all over the place. The scary skull is the trade mark of Mastermind Japan, a Japanese clothing company that is somehow popular in the Chinese tuning scene.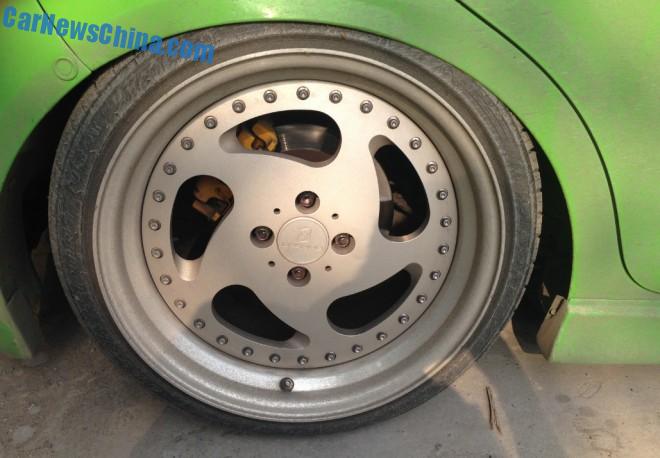 Alloys by Opening. The most powerful engine in the standard Aveo was a 1.6 with 117hp and 150nm. We don't know for sure what is under the bonnet here but we suspect it will have quite some horses more.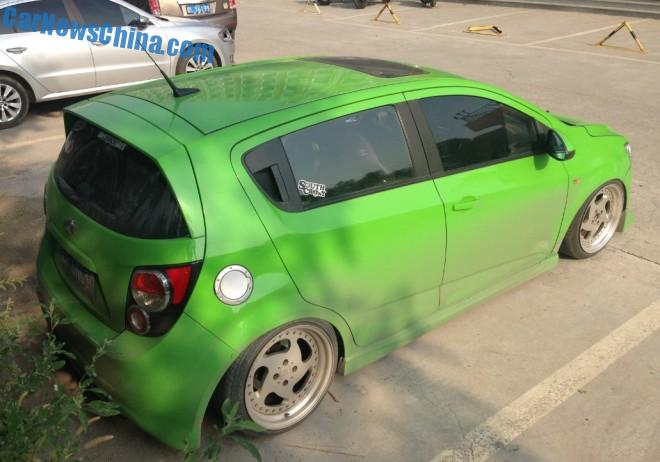 A fantastic American speed machine.