An electric tricycle transporting a flock of about one hundred helium filled balloons, Spotted in China near the Flower Market near the eastern section of the Third Ring Road in east Beijing. The balloons were dancing dangerously wild in the summer wind but the two men crew just chatted about like all was all right.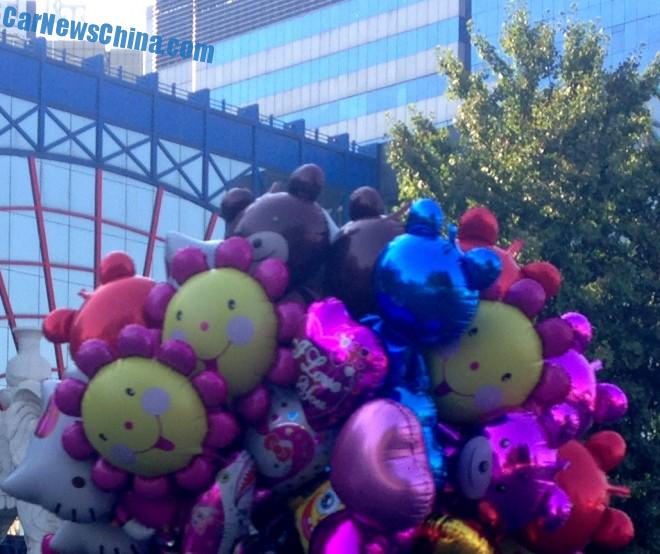 This kinda balloons go for about 10 yuan, offered for sale by street vendors near public parks, railway station, shopping malls, or any other busy place. The balloons come in zillions of different shapes, here we have: the sun, a brown bear, Hello Kitty (hello!), a Pink shark, a red bear, a blue bear, a shiny purple bear, SpongeBob SquarePants, and a purple heart 'love love'.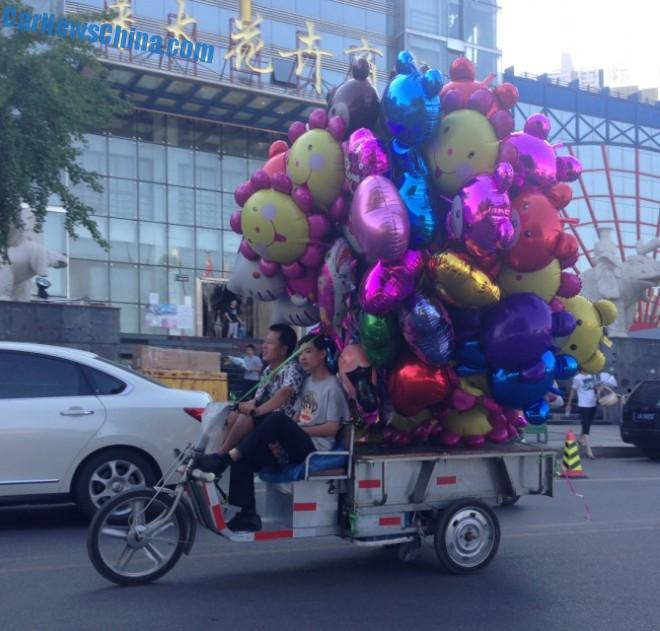 The tricycle is a mid-size model here fitted with 3M reflective tape. This type of tricycle has a top speed of about 40 kilometers per hour and a range of about 50 kilometer. Power is some 10 horses and juice comes from a hardcore lead-acid battery pack. In Beijing they are used for transporting everything from farm animals to kindergarten students, from supermarket supply to public-toilet waste (don't stay too close behind those!), and from other tricycles to helium-filled balloons.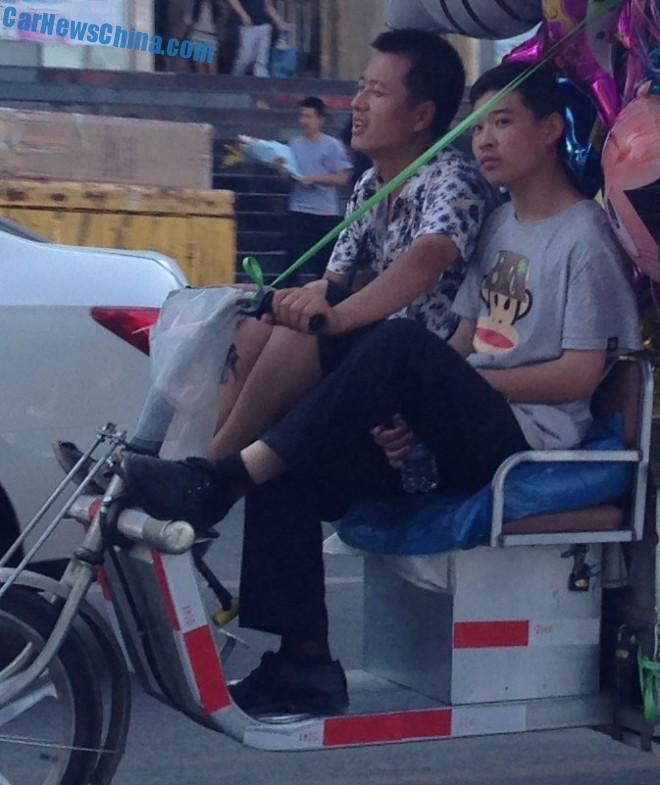 Comrades enjoying the ride. The flock is tied up to the steering wheel. We like balloon transport in China, earlier on we met an invisible driver and an invisible head.