A very pretty Volkswagen Beetle, Spotted in China in the great city of Fuzhou in Fujian Province. The Beetle is covered with over 10.000 five-mao coins. Five mao, or half a yuan, equals 0.08 USD, making for a total of $800. The five mao coin is gold colored, shining nicely in the autumn sun.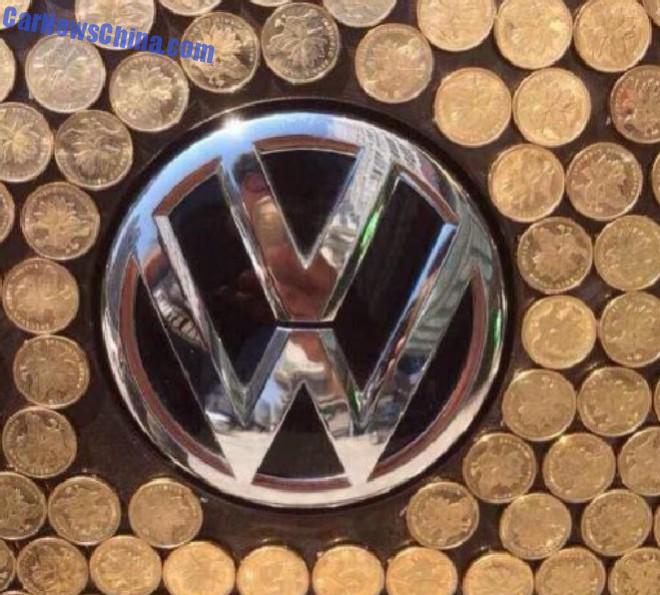 Silver Volkswagen logo surrounded by gold coin.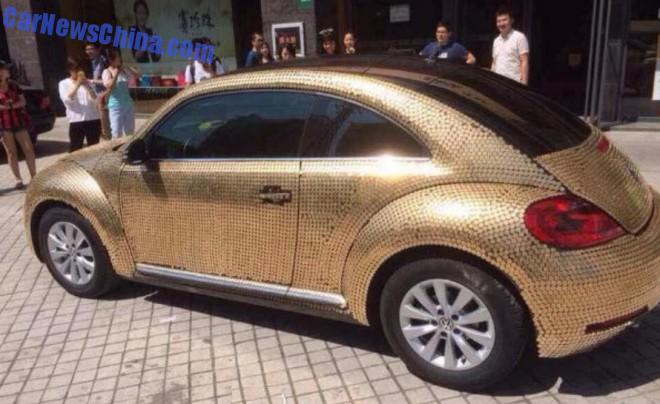 The owner, reportedly a middle aged woman, saved the coins over a period of five years. The coins are glued to a wrap that was wrapped over the whole body, including the mirrors, doorhandles, and bumpers. The work took some forty hours by two dedicated coin-gluing wrappers.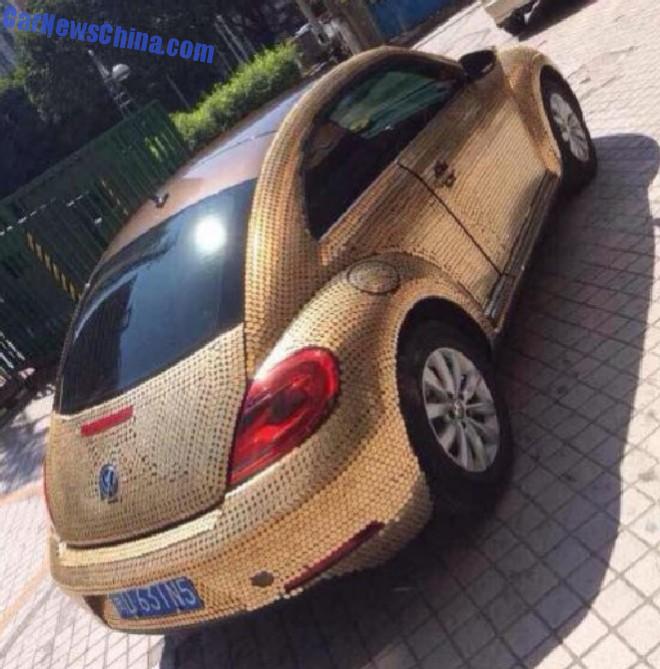 Black windows contrast perfectly with gold-coined body. Great coin-wrapping work over the difficult rear arches. Some coins however appear to be missing. Did they fall off, or did somebody..?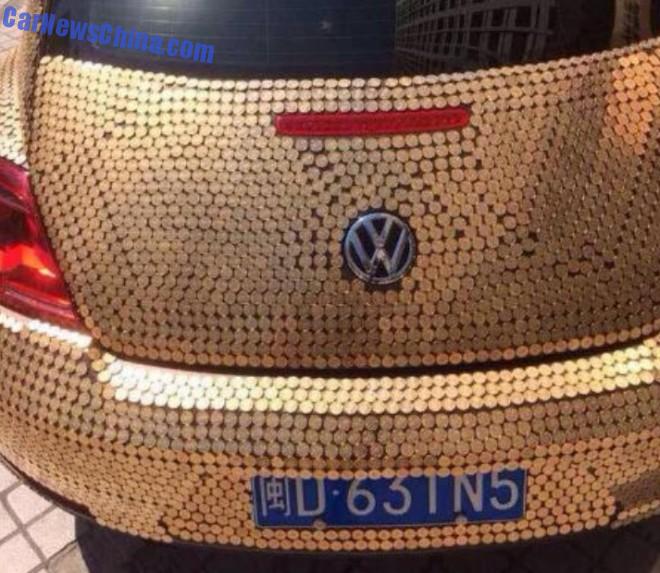 The Volkswagen Beetle is a reasonable popular car in China, especially among the babes. Price starts at 200.000 yuan and ends at 334.800 yuan. Time now for our Famous China Beetle Collection™: matte Pink, Pink inside, low rider, Pink, Leopard, matte pink, Minnie Mouse, pink, and Lucky Star.
Links of your Life: