This is the new Beijing Auto Senova C90 EV concept, it debuted earlier this week on the International  New Energy Vehicle Technology Development Exhibition in the great city of Mianyang in Sichuan Province. The Senova C90 EV is the electric version of the upcoming petrol powered Beijing Auto Senova C90L. The C90 L and C90 EV will be based on the Mercedes-Benz E-Class L, a stretched variant of the E-class that is manufactured in China by the Beijing-Benz joint venture.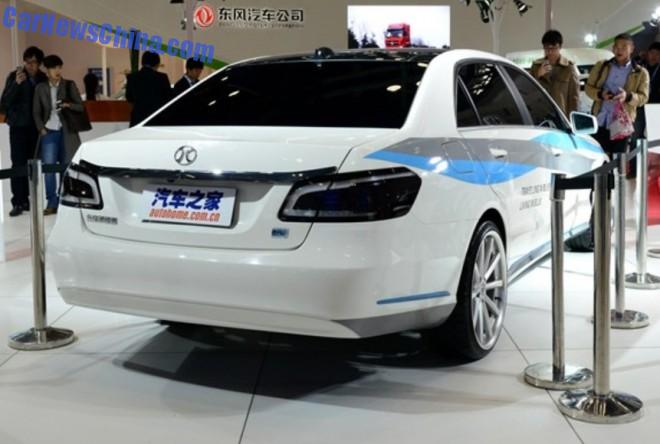 The Senova C90 EV has been developed by a newly created company called 'Beijing Auto New Energy', a subsidiary of Beijing Auto tasked exclusively with the development of new electric vehicles. The production version of the E90 will have a more original design than this concept, which is indeed a rather lazy effort.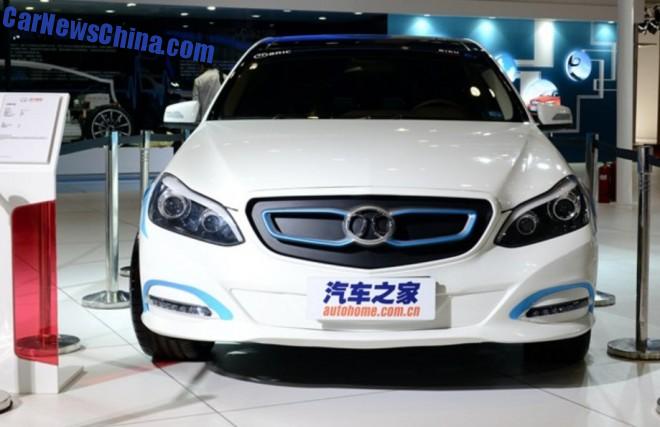 Specs, for what they are worth: 136hp electric motor, 60 kWh battery, range of 325 kilometer, top speed of 150 km/h, and a 0-100 in 7.8 seconds. The C90 EV is expected to hit the market in 2015, one year after the launch of the petrol C90L.