The Buick marketeers are apparently not reading CarNewsChina.com, tsk tsk, or they would have known they got a name wrong, spelling 'Buick' as 'Bulk'. Yesterday they had a Bulck on a small backdrop in the hotel lobby, which was not that embarrassing, but today Bulck was in full view on a huge display in front of the hotel, looking very stupid, with the Envision still plastered with white stickers, looking very ugly.
(I am in the great city of Dalian in Liaoning Province for business. Coincidentally I am staying in the same hotel as where Buick has organized the local press launch for the new Buick Envision SUV).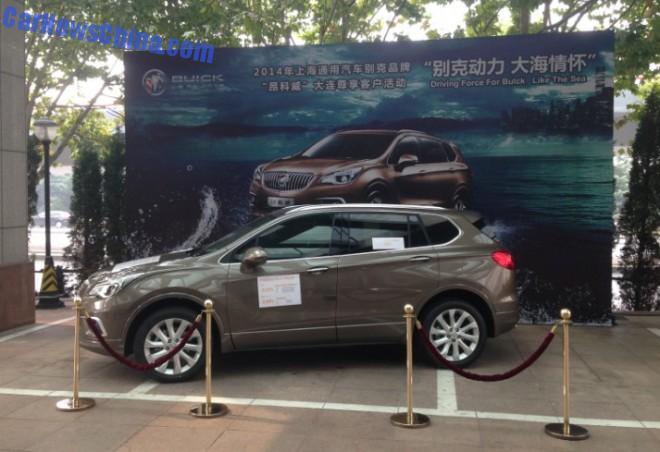 How can it be that nobody noticed this..? The text goes to the marketeer, then to the backdrop-maker, mails go back and forth, someone at Buick will have a look and approve. Many others will see the board, long before the launch. They were all sleeping I guess, or they just don't like the Buick brand enough to care.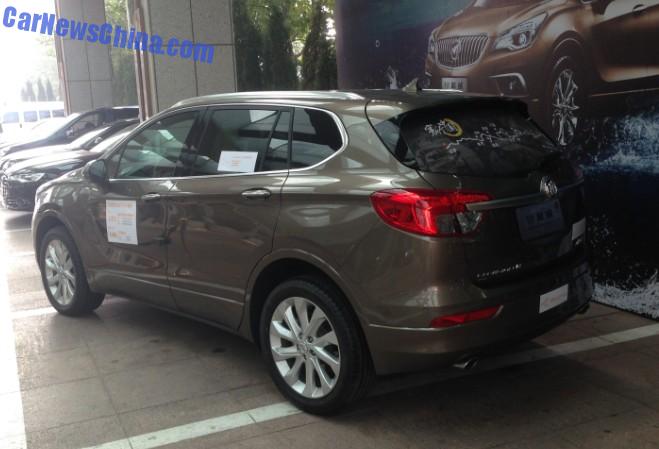 The car is actually quite nice in person. Not very exciting, but I can imagine it might become popular.
The Bulck Envision is a China-only SUV. It is manufactured by the Shanghai-GM joint venture. Price starts at 269.900 yuan and ends at 349.900 yuan. The Bulck Envision debuted last month on the 2014 Chengdu Auto Show.
Lone engine is a 2.0 turbo with 260hp and 363nm mated to a six-speed automatic. It will soon be joined by a low-output variant of the 2.0 turbo with 200hp and 280nm, and in 2015 a 170hp 1.5 turbo will join the line-up as well. GM is reportedly working on a hybrid variant based around this 1.5 turbo but it is yet unknown when this variants will hit the market. The low-output variant of the 2.0 turbo will bring price down to about 230.000 yuan and the 1.5 turbo to about 210.000 yuan. Size: 4667/1839/1663mm, wheelbase is 2750.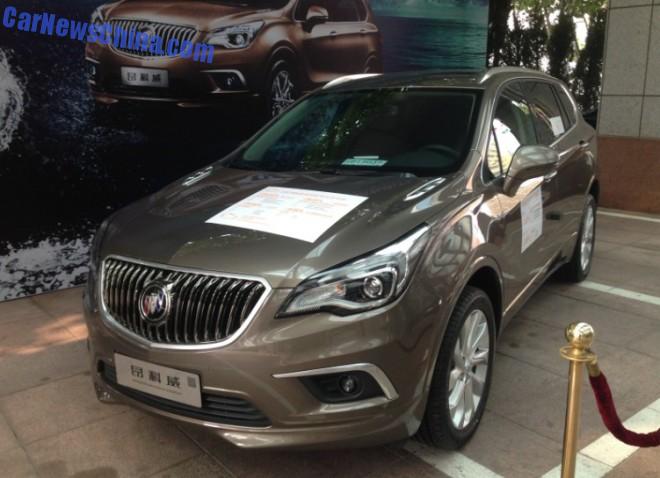 Stickers! What a mess, what a Bulck.
Click or Die: