A very fuzzy funky Dayang Chok, Spotted in China in the great city of Chengdu in Sichuan Province by Reader Antoine Chalendard, thank you for the pictures! The Dayang Chok is an electric mini-mini car manufactured by Dayang Motorcycle, one of the largest motorcycle makers in China.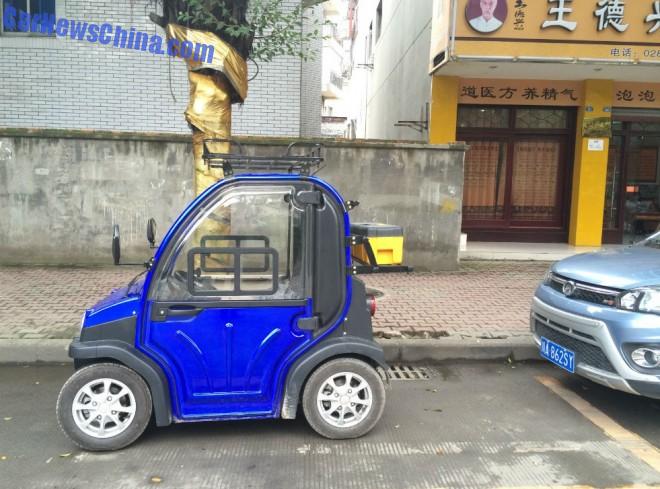 Dayang Motorcycle is owned by Dayun Group, a giant conglomerate making heavy trucks, light trucks, and engines. Dayun Group also owns Weichai Power, one of the largest engine makers in China, and owner of the new Weichai Auto car brand.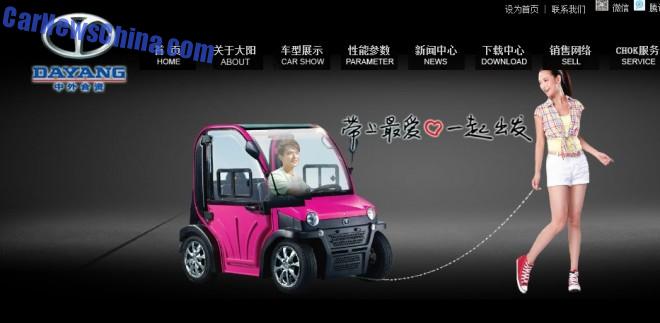 Back now to the Chok! The Chock is Dayang's first foray into four wheels, and they did pretty well, designing a miniscule electric car that could be called trendy. This interesting photo comes from the Chok website, showing a trendy babe with a Pink Chock on a leash, with the boyfriend sitting inside. Yez, they like the babes at Dayang!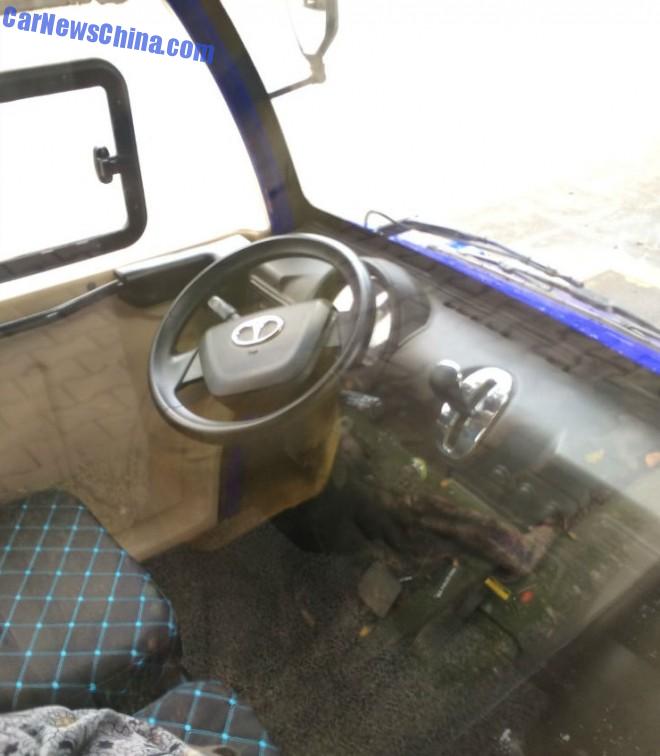 The Chock is powered by a 2.8 kW-60V electric motor, mated to a 12V/120Ah lead-acid battery. Top speed is a decent 45 kilometer per hour and range an impressive 150 kilometer, which is a lot for such a small vehicle. Charging takes 6-8 hours on 220V. Price for all this pretty: around 35.000 yuan or 5700 USD.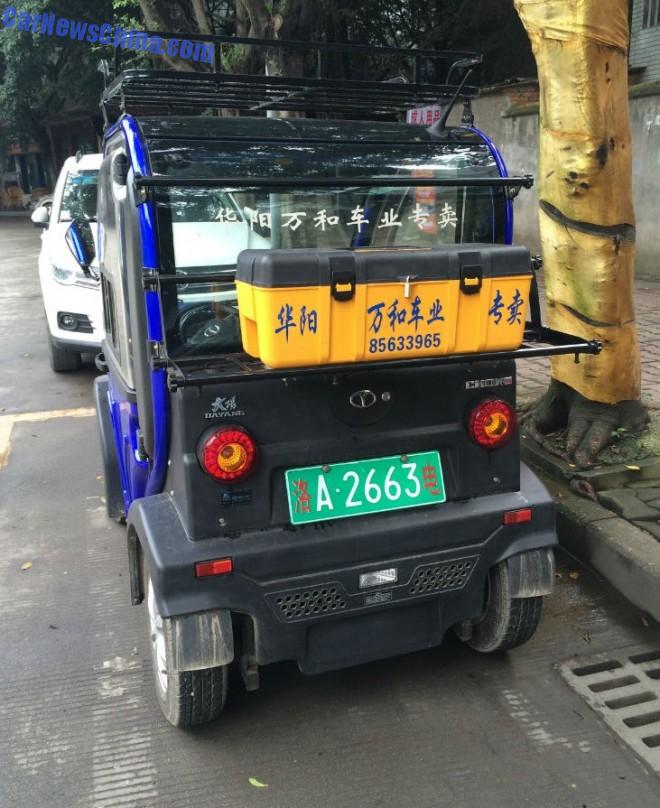 Note roof rack and rack on the back, this tiny Chok can take a lot of stuff.  The Chok and similar vehicles are street legal, but the exact regulations differ per city. In most cities you need a special permit and a license. This particular example has a green 'green car' license plate.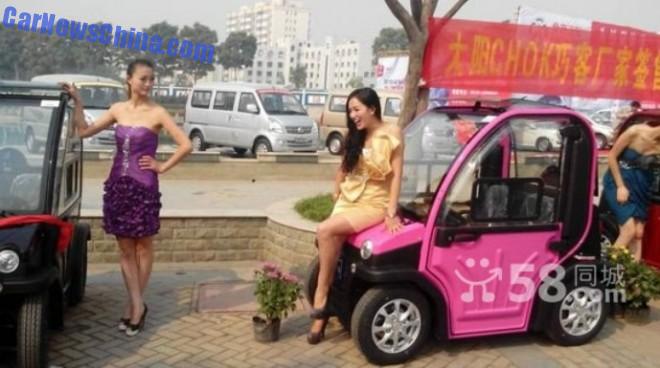 Great little car, but need Pink to get the babe.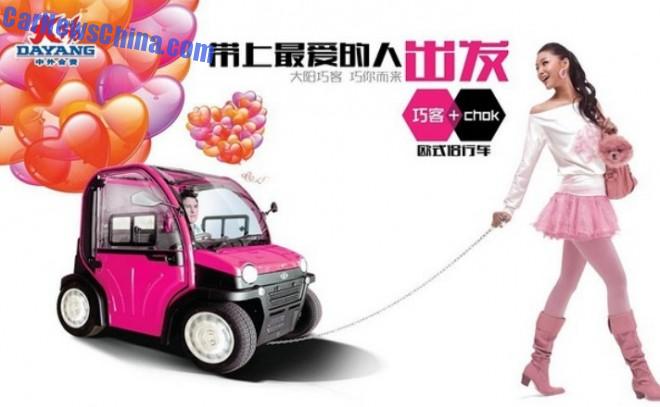 Check Chok!
Click or Die: