An Alfa Romeo 156 GTA times two, seen on red stickers on a truck in China. This kind of wishing-well stickers usually appears on all sorts of vehicles around Chinese New Year, which was celebrated on February 19. The stickers are supposed to bring good luck for the passengers and the vehicle. They always come in red with gold characters and a fancy car below.
These stickers say: may the vehicle run a smooth 10.000 km journey, and may man have a smooth trip in all directions (the number '10.000', or wan li, is also used to express a large number in general).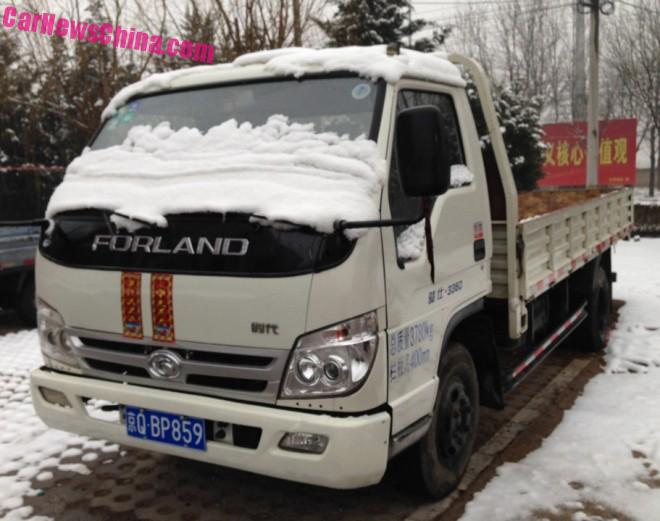 On a Forland truck, seen in the Dongba area on the second day of the new year, covered in snow.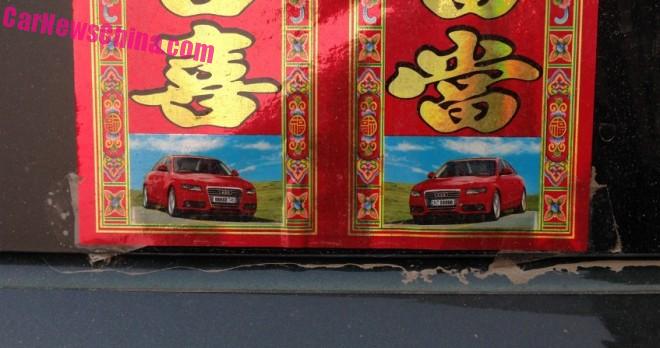 With an Audi A3 with German license plates…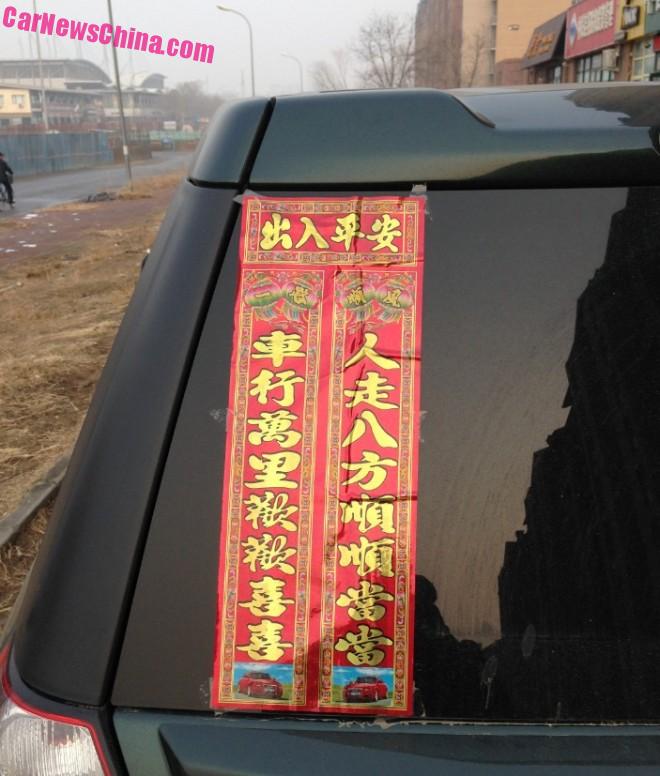 … on a Land Rover Defender 2. The wish is mostly the same, adding: "may the car and the passengers be safe".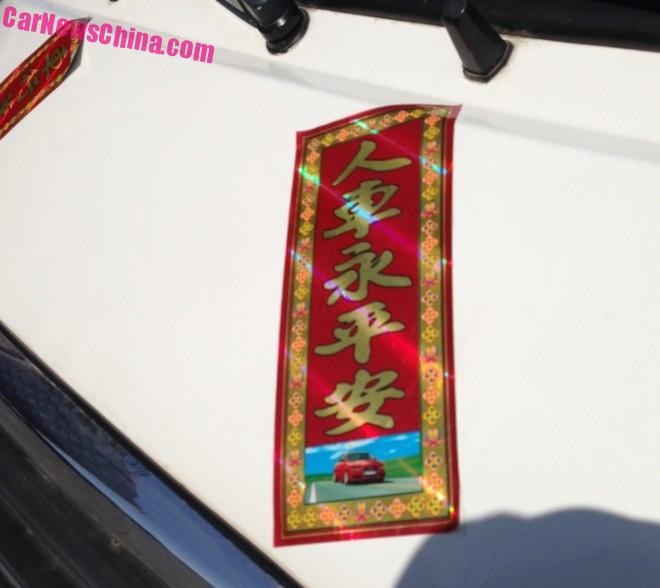 Another Audi on a van; "may man have a smooth trip in all directions."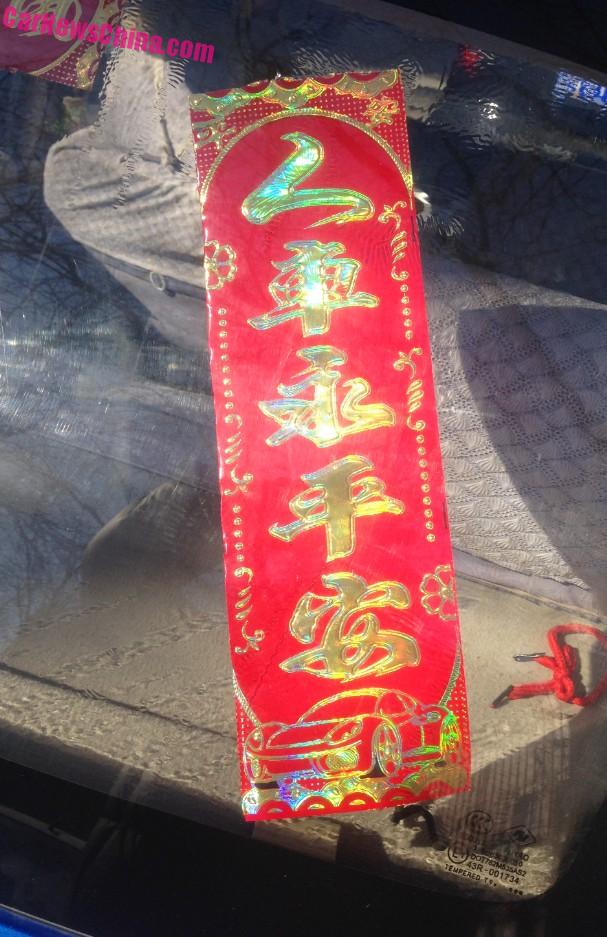 We end with this fine piece of art with a fantasy sporty car that looks somewhat like the Saleen S7. Wishing for 10.000 kilometer again, on a…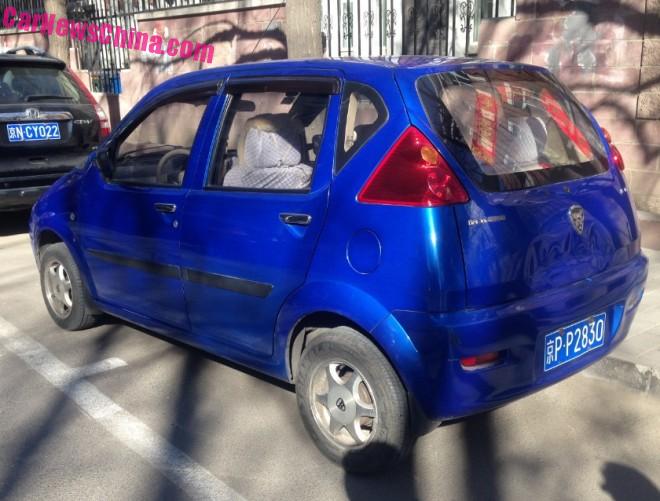 … blue Hafei Lobo (airbag alarm!).
Well what all this luck, what could possibly go wrong in this Year of the Goat..?