We see so many cars with fuzzy license plates in China that we could start a separate website. Sadly & badly we do not have enough time for that, so today we show you Part 2 of our giant China License Plate Collection™ with a lot of new plates. See Part 1 here. Starting off with a Great Wall Haval M4 with a license plate reading F·316M4, Spotted in China in the Dongba aera in east Beijing.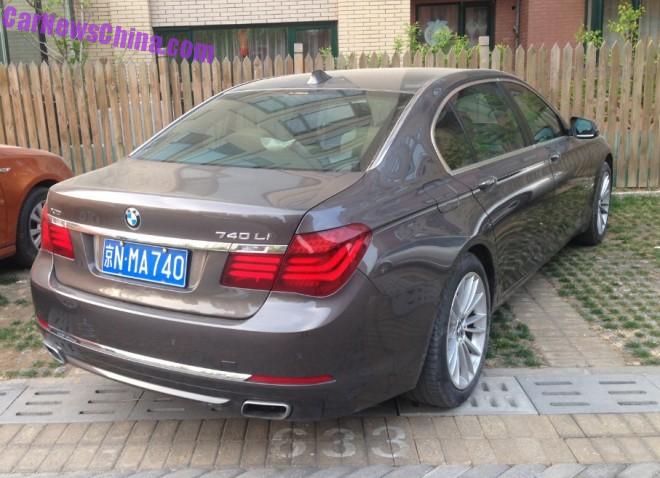 A BMW 740 Li with N·MA740. 'Ma' is extra good, because it is the second part of BMW's Chinese name, BaoMa, meaning 'Treasure Horse'.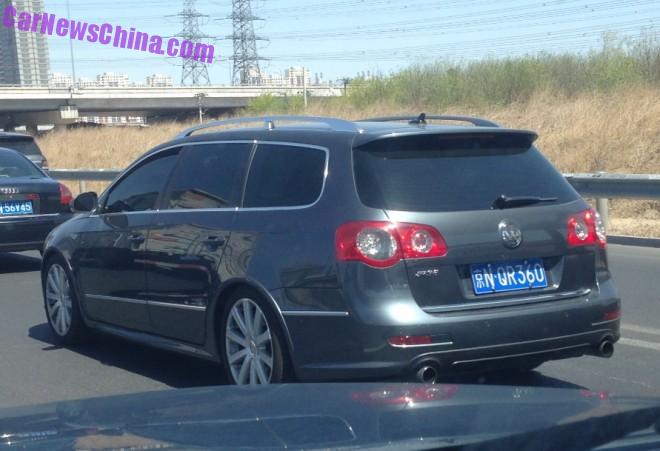 On the Fifth Ring Road in Beijing, a Volkswagen Passat R36 variant with N·QR360.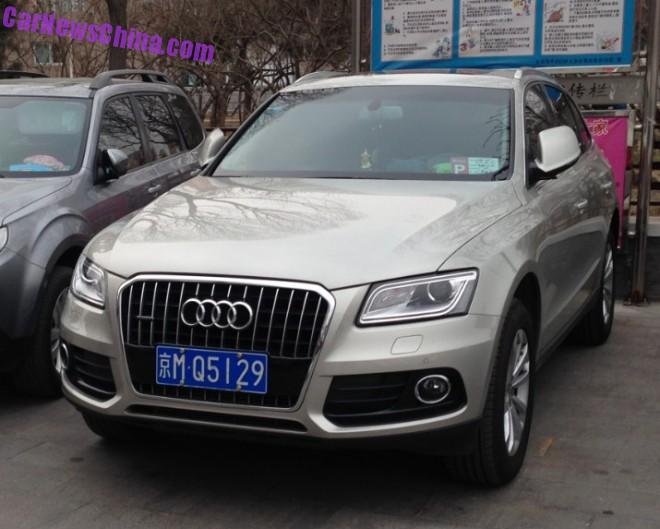 Audi is always a big contributor, here with a Q5 with M·Q5129.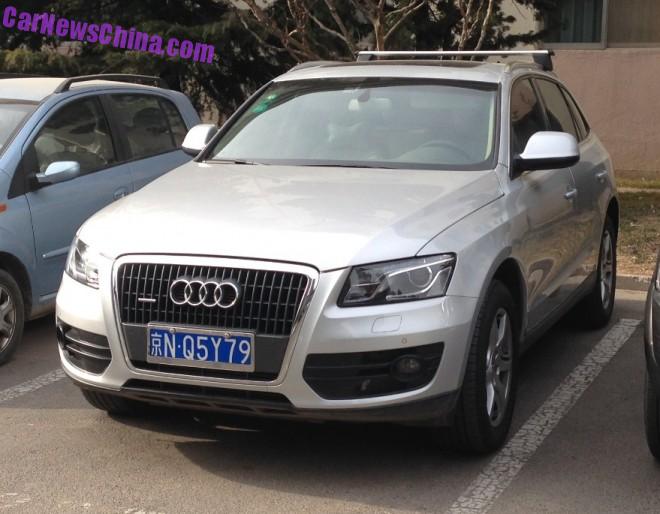 With N·Q5Y79.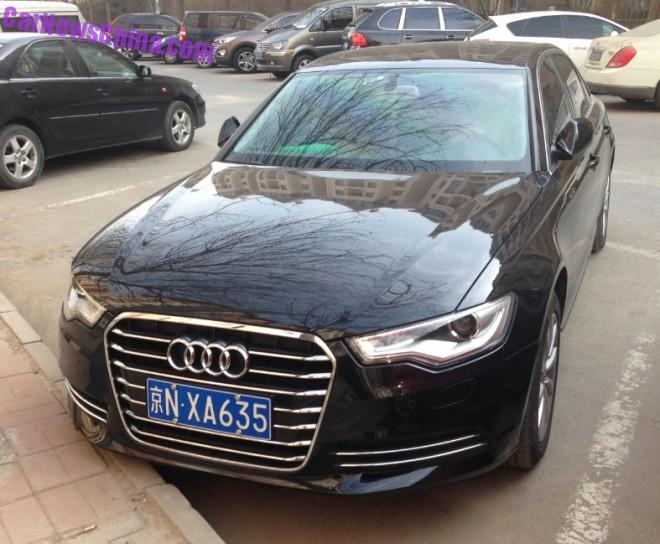 A black A6L with N·XA635.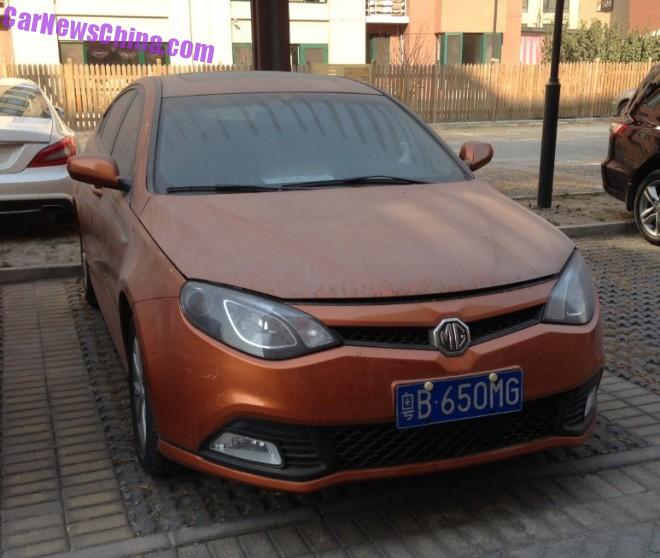 An MG MG6 with B·650MG. License plate is from Guangdong Province, but she resides on the parking lot next to my home in Beijing.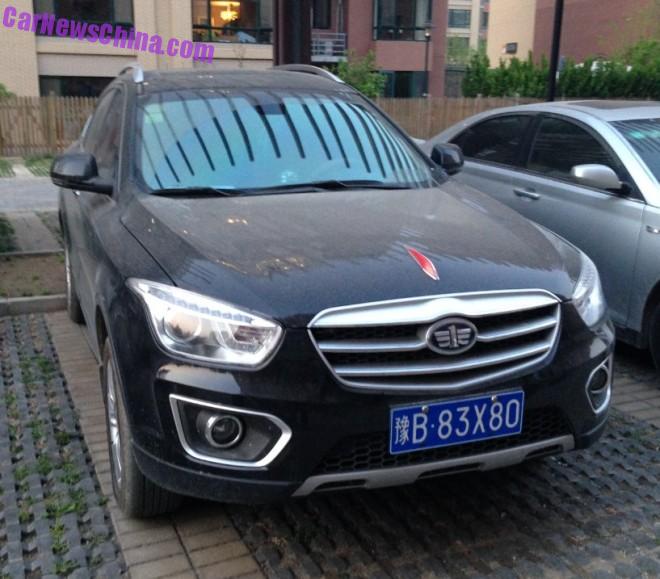 Same parking lot. A FAW Besturn X80 with B·83X80, and a Hongqi red flag ornament on the bonnet. Hongqi is another brand under FAW, but they got nothing to do with Besturn really.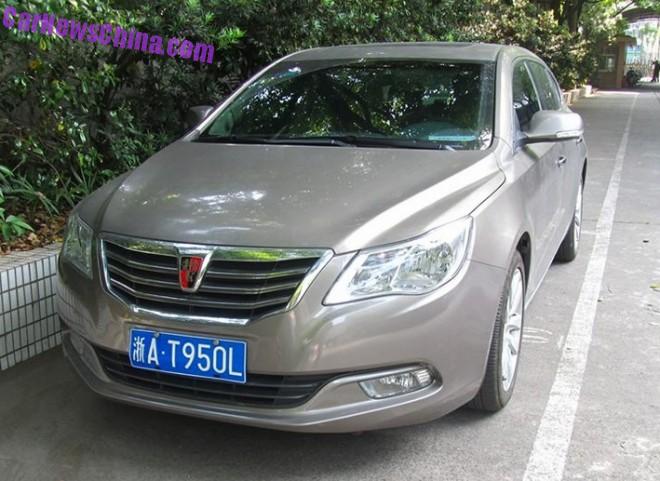 The following four Roewe cars were seen in Shanghai by reader Jisha N. Subin, thank you very much for the photos! First up is a Roewe 950 with A·T950L.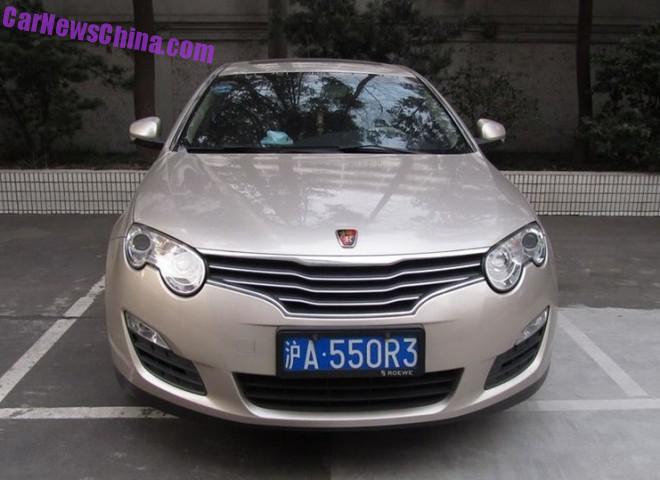 A Roewe 550 with A·550R3.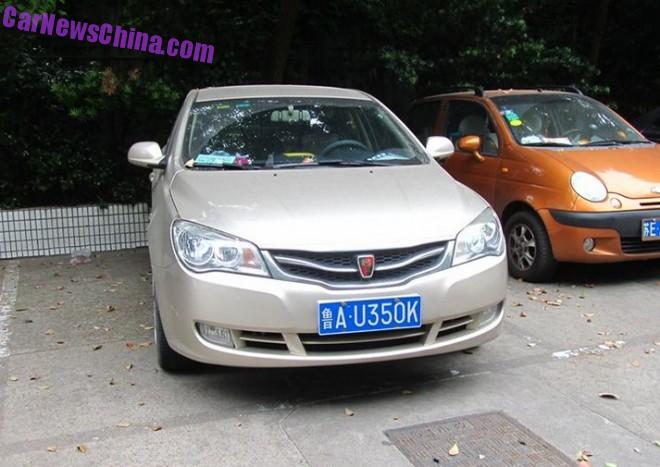 A Roewe 350 with A·U350K. U—K for United Kingdom, we presume.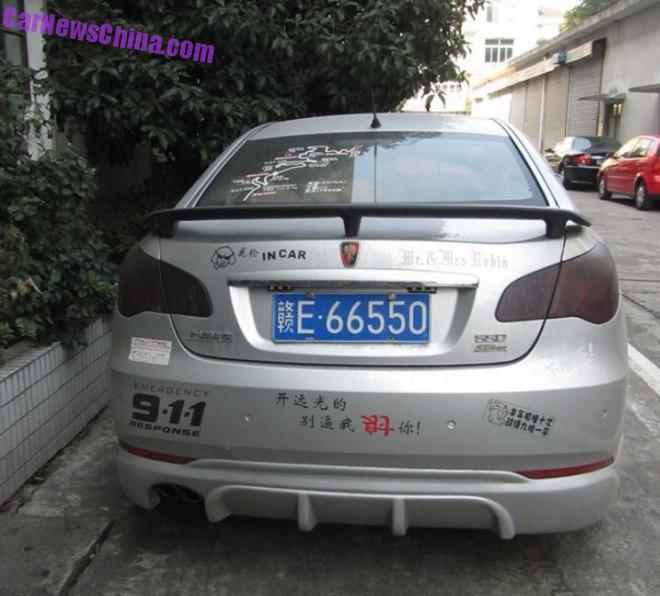 And another Roewe 550 with a hefty body kit and E·66550.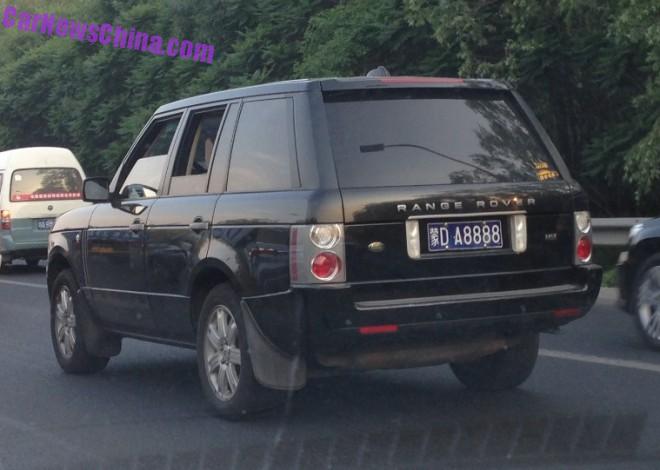 Fifth Ring again, a black Range Rover with D·A8888. Eight is the most lucky number in Chinese culture.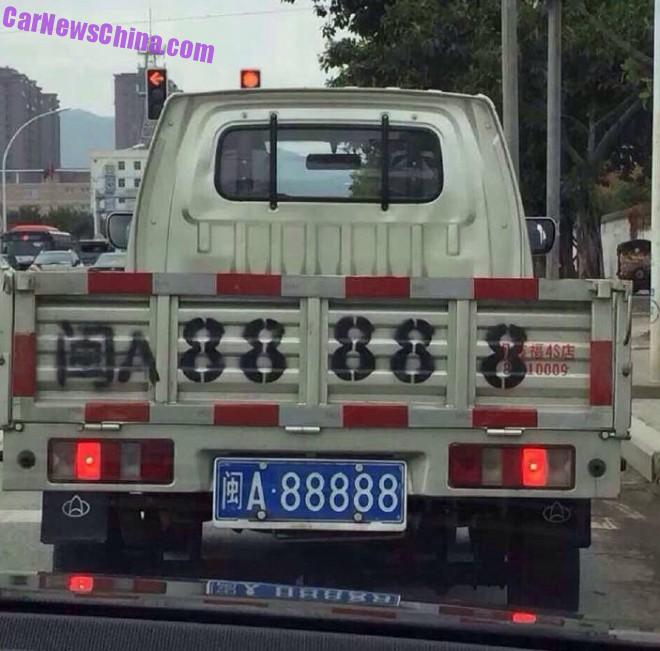 But this Changan minivan is even more lucky, saying A·88888. And commercial vehicles of this kind are obliged by law to have the number on the rear hatch as well, so that makes for an incredible ten eights.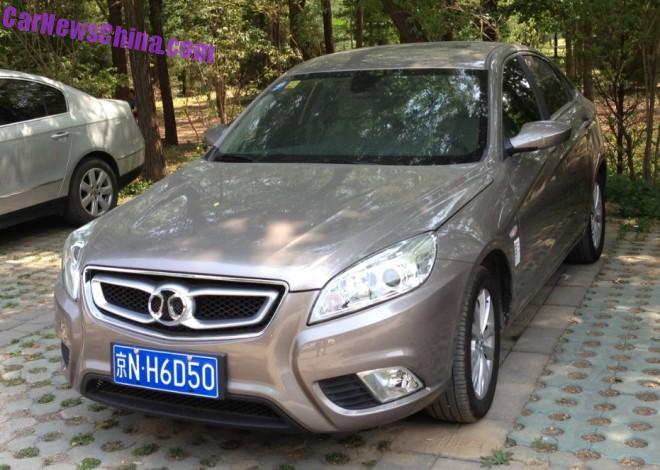 I saw this one yesterday at the Dongba Country Park. A Beijing Auto Senova D50 with N·H6D50.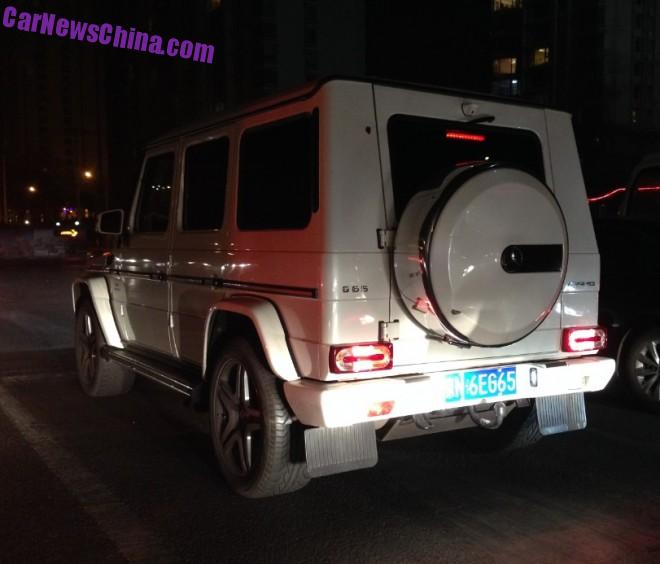 I met this one close to Chaoyang Park, late at night in a taxi, and I was very drunk. Mercedes-Benz G65 AMG with N·6EG65.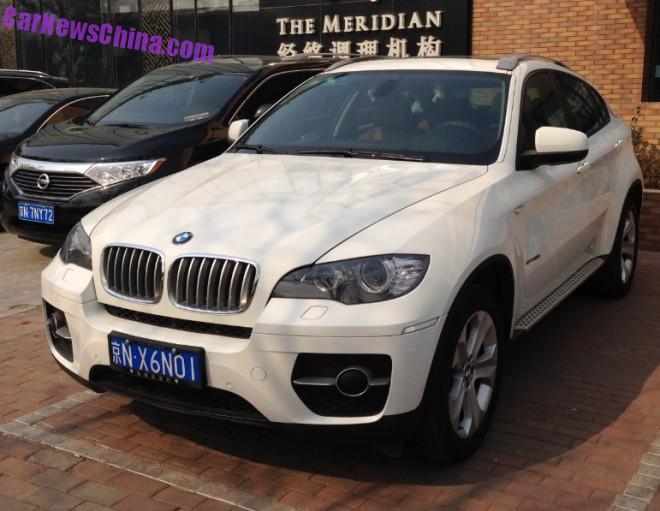 BMW is a big contributor as well. Near Lido hotel, a BMW X6 with N·X6N01.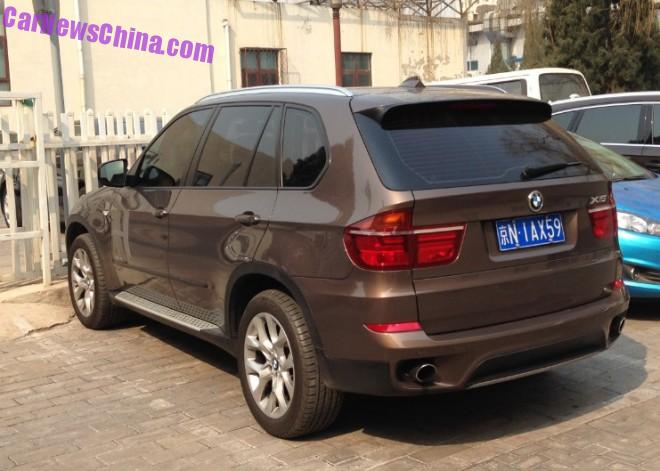 Nearby, a BMW X5 with N·1Ax59.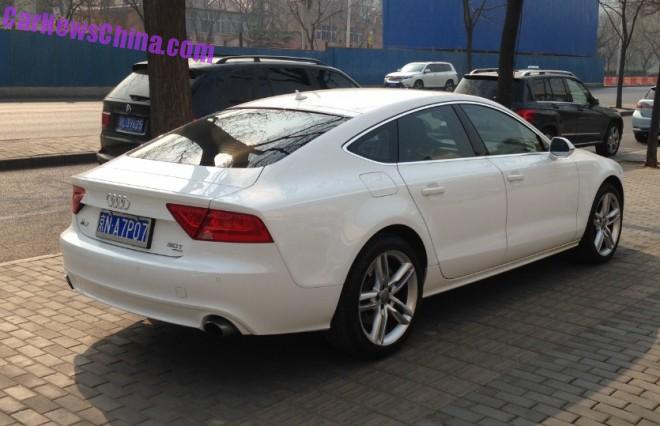 Same location as the X6, an Audi A7 with N·A7P07.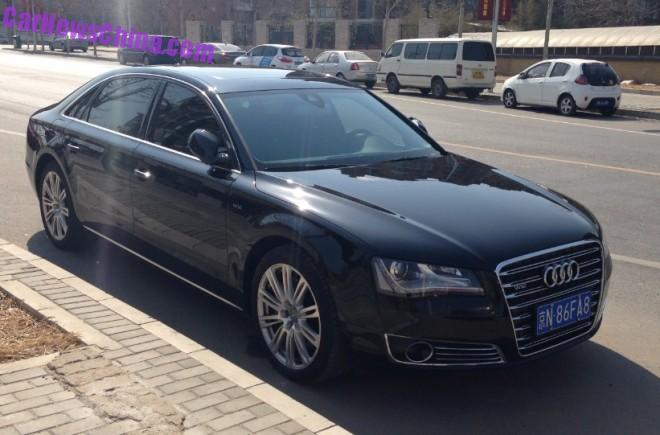 And we end with another three Audi A8. It seems every single one I see has 'A8' in the license plate. This is a W12 with N·86FA8.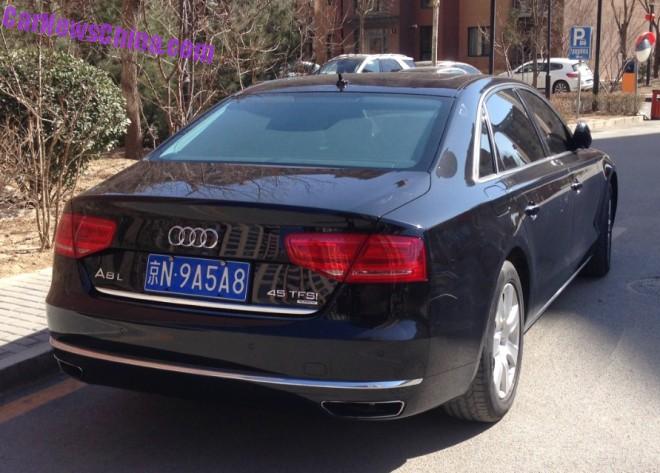 N·9A5A8.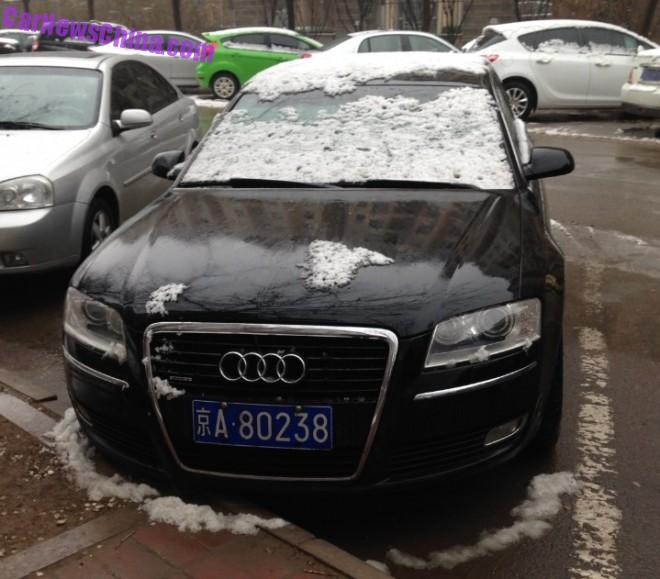 This was in late February, the only time this year we had some snow in town. A·80238. An extra rare specimen because the first letter of the plate is part of of the specialty.