The all-new 2016 Buick Verano will be launched on the Chinese car market in the third quarter. It will be positioned between the recently launched new Buick Excelle GT and the aging Buick Regal. The new Buick Verano debuted in April on the Shanghai Auto Show.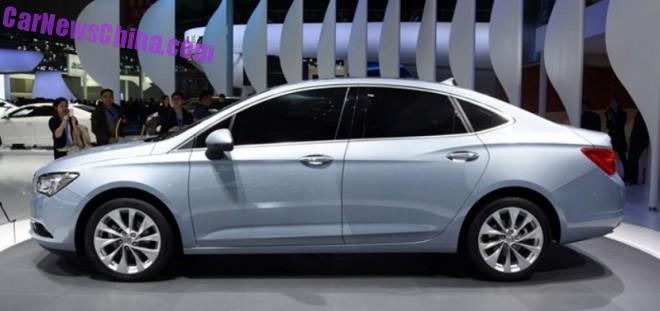 It is the first time that Buick used the 'Verano' name in China. The Chinese name is Weilang (威朗).
The Verano will be manufactured by the Shanghai-GM joint venture. There will be two four-cylinder petrol engines available: a 118hp 1.5 mated to a six-speed manual or six-speed automatic, and a 170hp 1.5 turbo mated to a seven-speed DCT. Size: 4718/1802/1466, and wheelbase is 2700.
Price will range from around 135.000 yuan to some 185.000 yuan ($21.530 – 29.510).
Buick is using a new and very fuzzy number-naming system in China, where engines got nothing to do with the name anymore. The Verano 1.5 will be called '15S' and the 1.5 turbo will be called '20T'.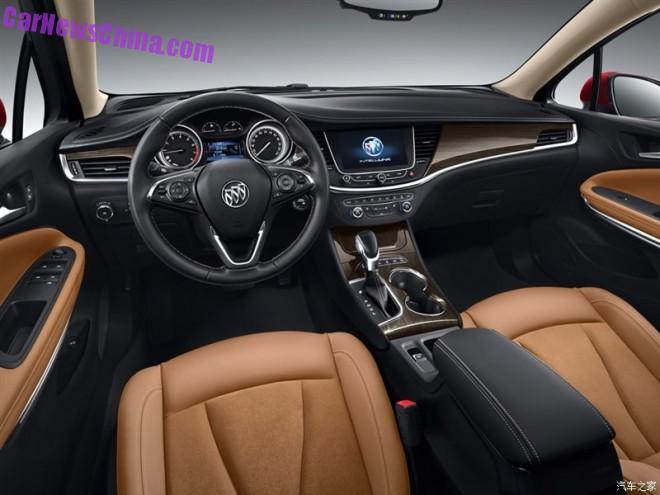 We haven't seen the real interior yet. This is an official photo released by Buick. It sure looks promising with lots of wood and leather, a sporty steering wheel, and a large touch screen for the infotainment system.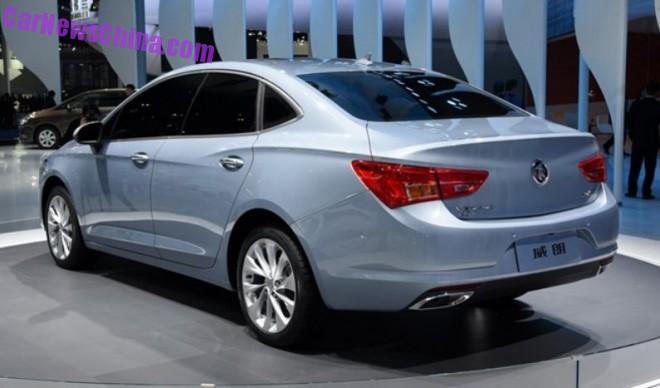 The new Buick Verano has become a beautiful car, with strong crease lines over the sides and a artfully sculpted rear end. Taillights a tad on the large side.