A beautiful big & black Cadillac Fleetwood Brougham, Spotted in China in the Dashanzi area in Beijing. The mighty Caddy is painted in a deep blue kinda black, and was in an absolute spotless shape. Chrome shiny as new, all parts present, and not a tad of rust in sight.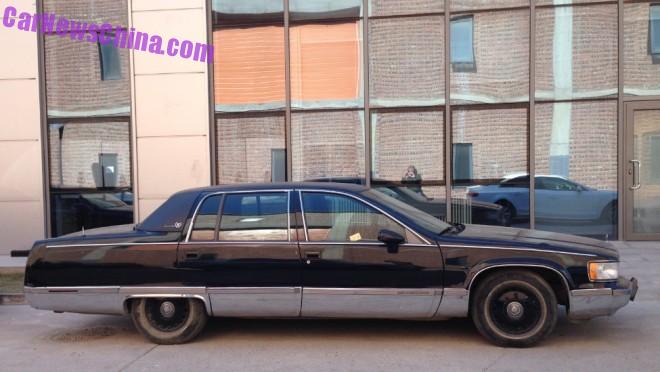 The Fleetwood name was used for several series and types of Cadillac though the ages. This generation Fleetwood was manufactured from 1993 until 1996. The Brougham was the top-spec variant, fitted with all luxury imaginable and with the famous full vinyl top. Power came from a 'LT1' 5.7 liter V8 with an respectable output of 260 horses.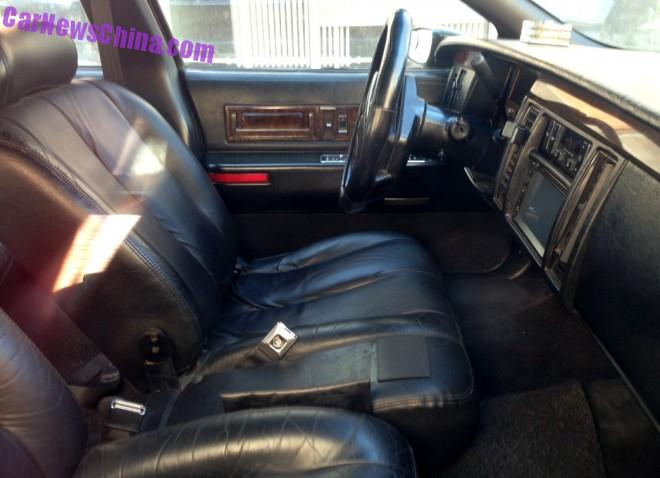 The leather is slightly worn but the interior is otherwise in a fine shape. Super flat seats, wood panels in the doors, and in this car a television in the center console.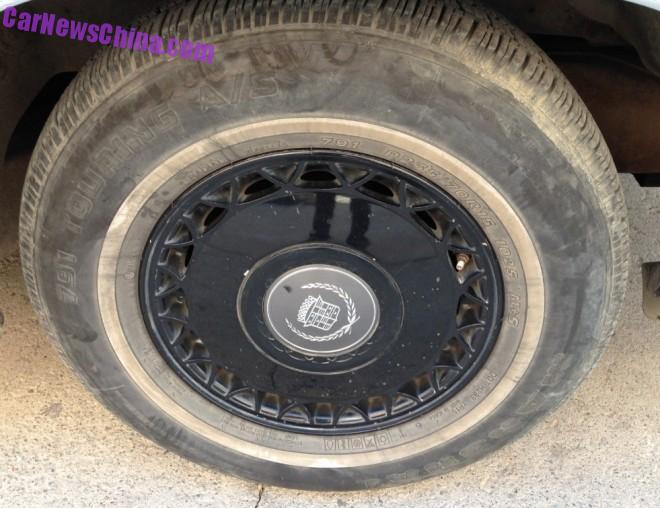 Alloys are period-original but black color is not. Tires look very old.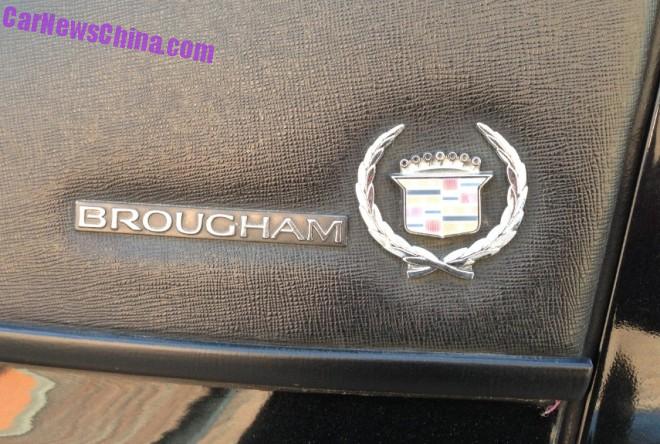 The Brougham badge on the vinyl C-pillar.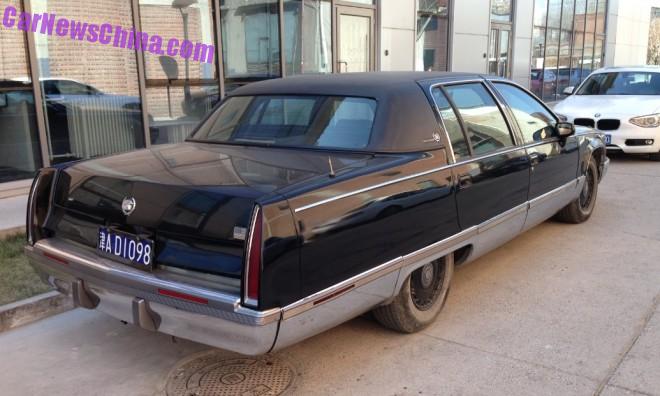 Tail fins! License plates from the great port city of Tianjin.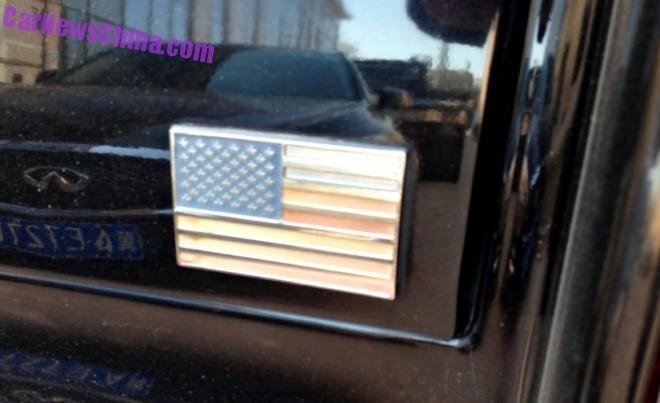 Manufactured in Arlington, Texas. Many Fleetwoods of the time had this U.S. flag badge on back, colors fading a bit on this one.
The Cadillac Fleetwood was never officially exported to China but some arrived via the gray market and other shady channels. We have a small collection: dusty Brougham, black in Shanghai,  wedding car, blue, super stretched, Fleetwood Brougham, black Fleetwood sedan and the related Buick Roadmaster.