A very badass Jeep Cherokee Super Space Sport, Spotted in China in the Fangzhuang residential area in Beijing. The Cherokee Super Space Sport is a variant of the China-made Jeep Cherokee, which was manufactured from 1984 until 2009 by the Beijing-Jeep joint venture.
The characters write Beijing. Lettering in gold, whereas it was in chrome on the base versions. The Cherokee Super Space Sport should not be confused with the Cherokee Limited Sport or the Cherokee Super Space, which were similar but other variants.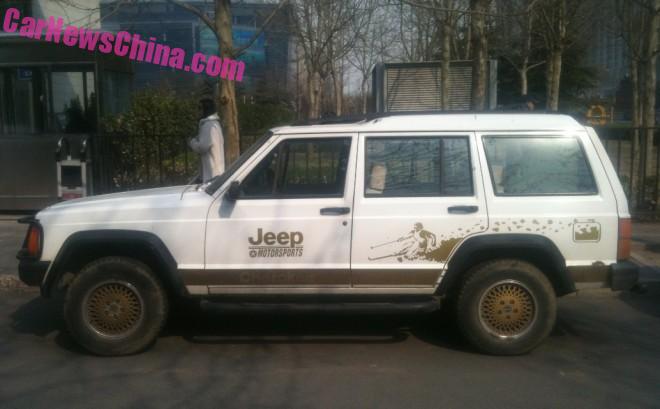 The Cherokee Super Space Sport came with the 'Super Space' raised roof, a roof rack on top of that, sporty BBS-style alloys in gold, and wild stickers on the sides and on the back. The bull bar, fog lights, side bars, and rear bar were popular factory options.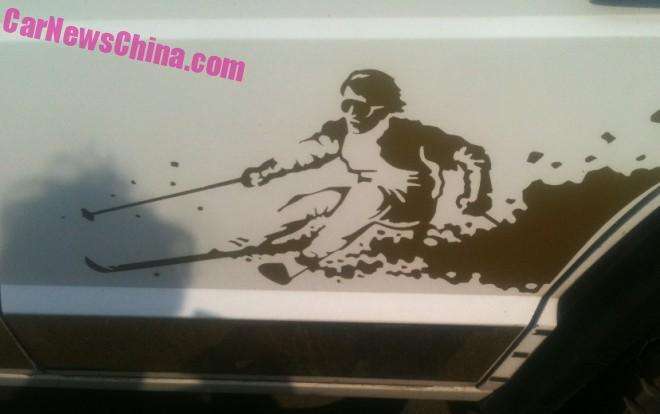 This is the most famous sticker on the Sport models, showing a female skier going downhill fast. She is wearing a ski suit, ski goggles, but no helmet.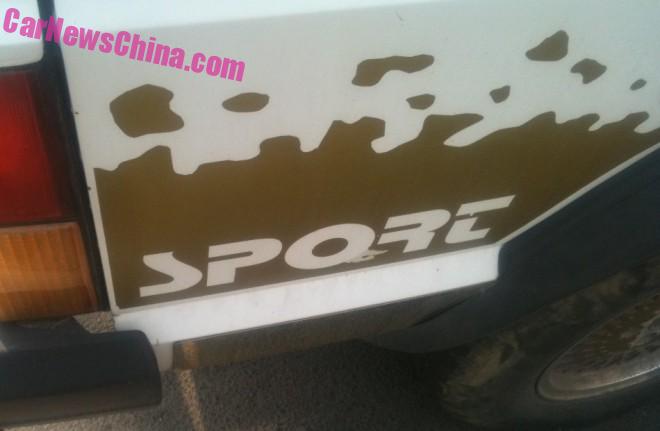 Sport.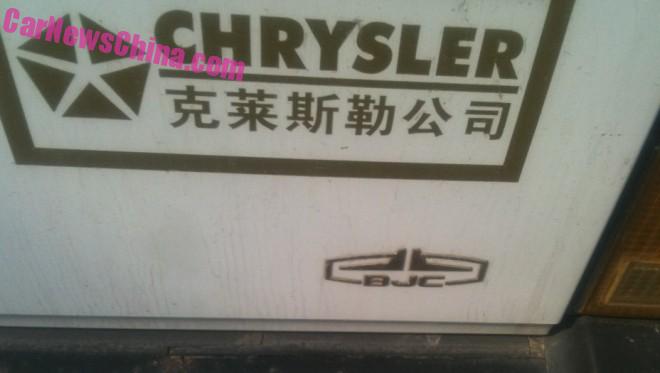 Characters write 'Chrysler Corporation'. BJC stands for 'Beijing Jeep Corporation', the official name of the Beijing-Jeep joint venture.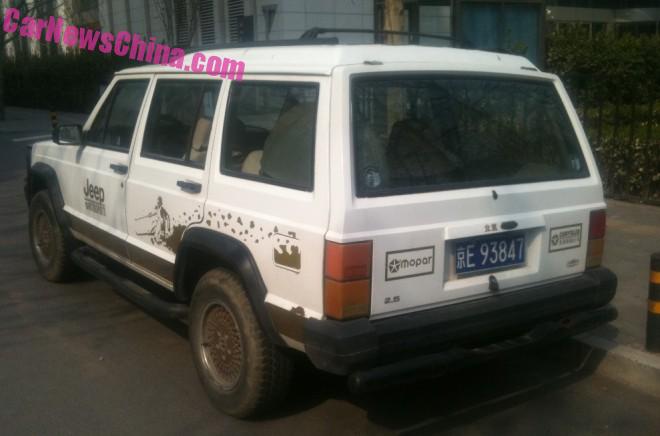 The Cherokee Super Space Sport was manufactured from 1994 until 1999. Power came from the famous 2.5 liter four-cylinder petrol with 135hp, sending power to the rear wheels only via a five-speed manual gearbox. Most of the 2.5 liter cars came were RWD, while all the 4.0 liter six-cylinder cars were 4WD.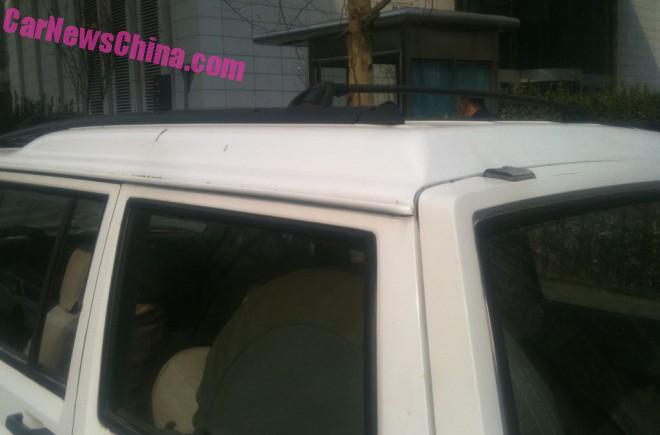 The raised roof added some 10 centimeter more space for passengers on the rear bench and for the luggage compartment. Note spare wheel cover; the wheel was uncovered in the base versions.