Qoros has released the first official photos of the new Qoros 5 SUV, a bit earlier than they planned and wanted, because we forced their hand. The 5 SUV, with 'SUV' being part of the name, was previously known as the Qoros XQ3 SUV. It will debut on the Guangzhou Auto Show in November and hit the Chinese car market in early 2016.
Who needs a press pic when one has the real thing? In red!
The Qoros 5 SUV will be the flagship of the Qoros range. It stands on exactly the same platform that also underpins the Qoros 3 Hatch, the Qoros 3 City SUV, and the Qoros 3 Sedan. The platform is not enlarged or stretched or otherwise altered, as we and other media were made to believe earlier on. The 5 SUV is basically a dressed & jacked up variant of the silly City SUV.
The 5 SUV will get the same 156hp 1.6 turbo that is also available in the other Qoros cars, mated to a six-speed DCT. However, we are hearing persistent rumors about an additional engine, most likely a 1.8 turbo with about 180hp, but this hasn't been confirmed yet and we don't really count on it anymore.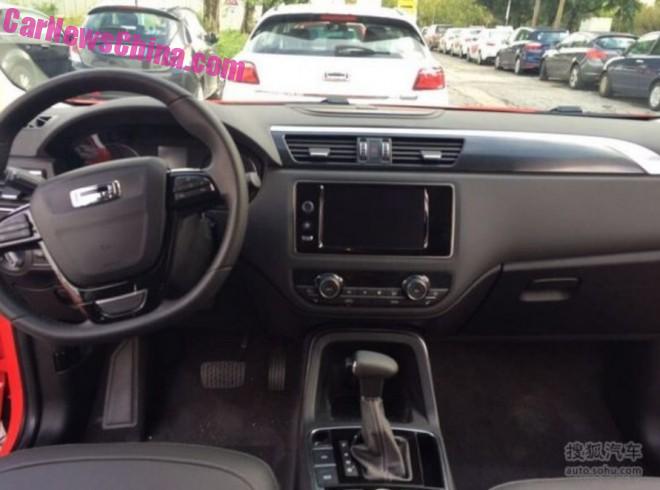 Dash very similar to the Qoros 3 trio. Very dark and very gray in here, in sharp contrast to the flashy red paint of the exterior. A beige or white interior would be a much better choice.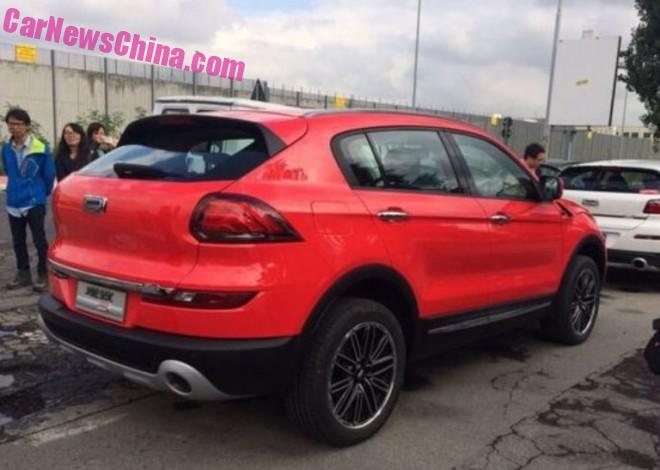 Taillights all red, looking great on this red car. Large spoiler above the window. Roof rails are sadly and badly completely useless. Large Qoros logo again. Chrome strip on the low end of the hatch connects the secondary light units. Great looking bumper section with the exhausts roundly integrated in the skid pad.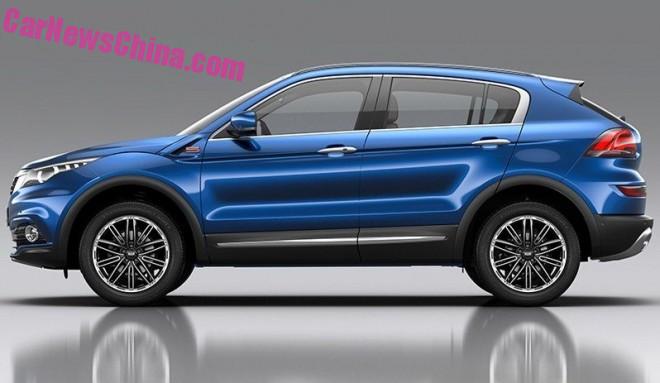 Not bad in blue either. Design somewhat messy where the A pillar hits the bonnet.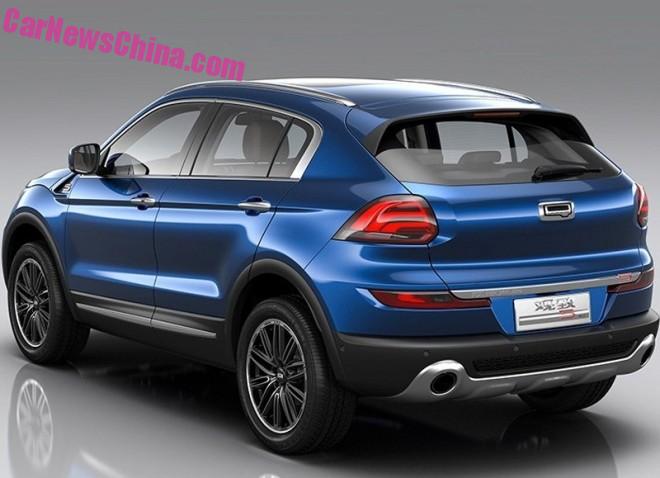 So here we have a Qoros 3 City SUV with added ride height and added crossy decorations, resulting in more drag and more weight, add to that the same 1.6 turbo as in the other Q's and you get a slow car.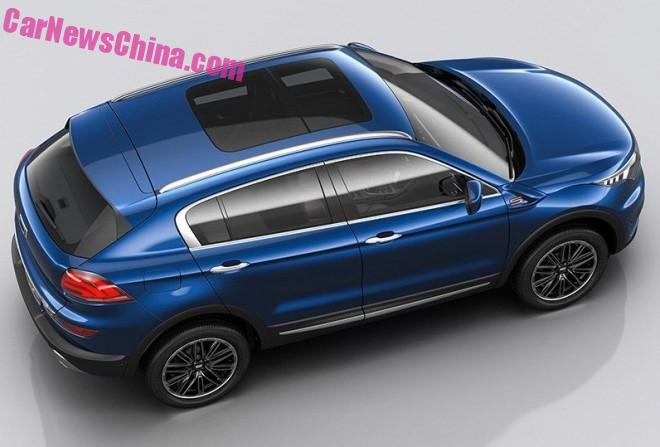 Big panoramic sunroof is a good thing. Useless roof rails are a bad thing.