The Changhe Q25 has been unveiled on the Guangzhou Auto Show. The Changhe Q25 is a new sub-compact crossover for China, it will be launched on the Chinese car market just before the end of the year, and price will start around 55.000 yuan.
The Changhe Q25 is based on the upcoming Beijing Auto Senova X25, both cars are essentially the same bar for the badges and some interior details. Changhe Auto was saved from certain doom by Beijing Auto in 2013, and the Q25 is their second new car after the Furuida M50.
It looks rather hip in blue and black, with black window frames and absolute useful roof rails. Wheels are tiny as always but shiny alloys are sporty, and red brakes are just heavy-too-cool.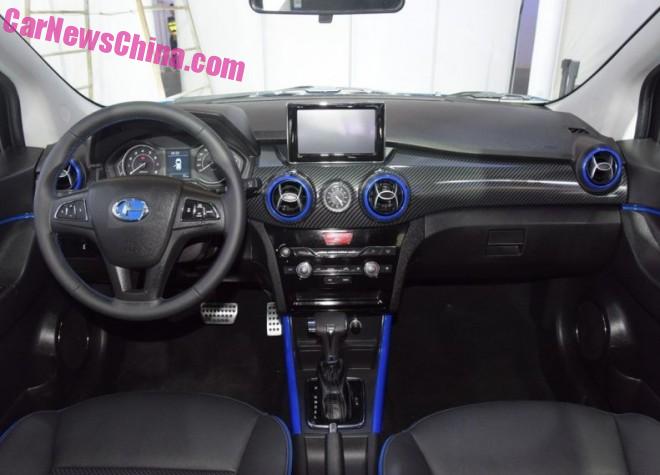 Plastic carbon on dash, racy perforated pedals, analogue dials with a small display in between, and a much bigger touch screen on top of the center stack.
The Change Q25 will get the same four-cylinder petrol engines as the Senova X25: a 99hp 1.3 and a 113hp 1.5, mated to a five-speed manual or a five-speed automatic.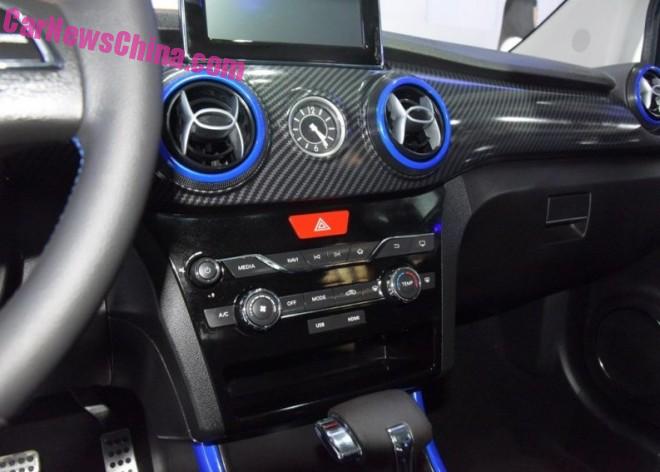 The shape of the air vents is interesting. It refers to the old logo that Change used and still uses for some of its other cars, most Suzuki-derived , left-overs of the now-dead old Change-Suzuki joint venture. The logo isn't used anywhere else on the Q25. In the Senova X25 the vents are shaped like the Senova logo.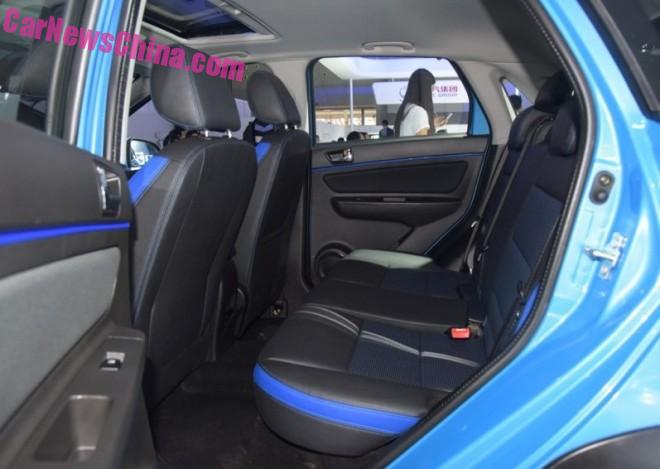 A flat bench with enough space for three. Door design is nice, a lot of Chinese car makers go badly busy there, but Changhe keeps it neat.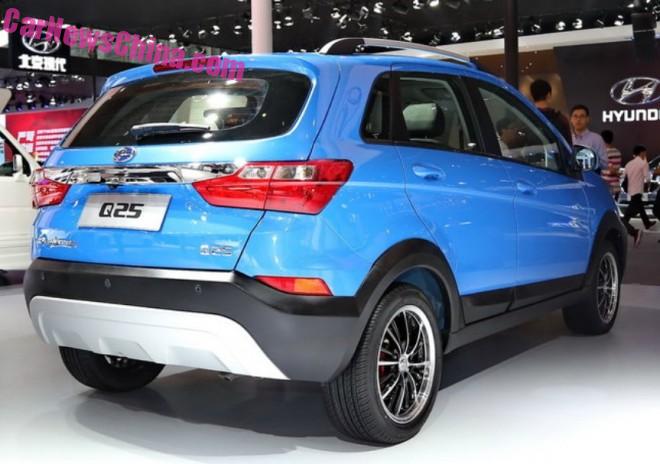 Trendy chrome strip connecting taillights. Huge skid pad under the bumper. Q25 badge on the right. Where is the exhaust pipe..?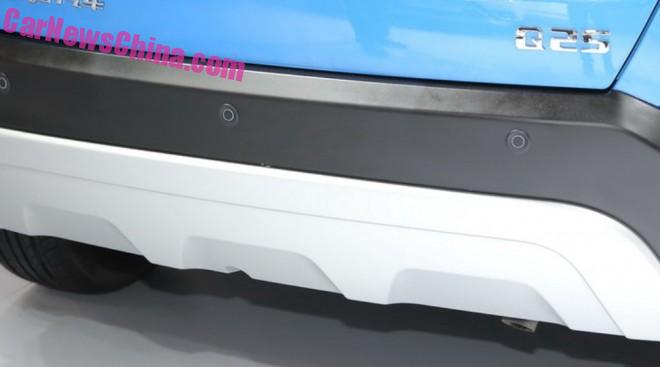 There! It is very small.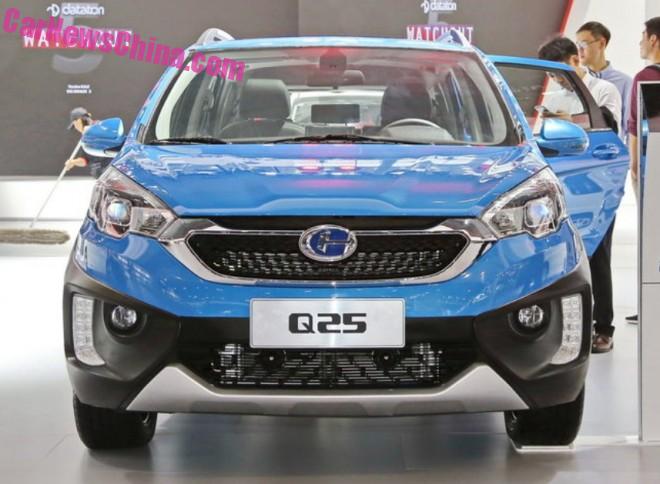 Change badge in blue. LED lights on each side of the bumper, and another big skid pad.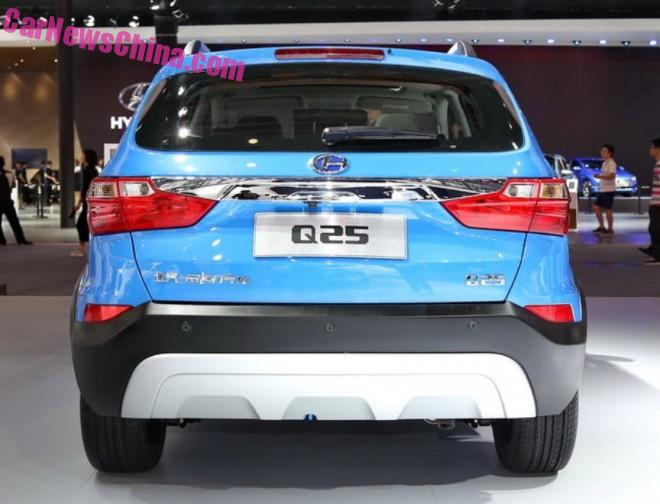 Chrome bar shines like a wild.
With woman in tight black skirt.