A gray over wine red Shuanghuan Noble, Spotted in China in the east of the capital. The good Nob' was dirty and dusty, but then it was a dirty and dusty time, but otherwise in a fine shape. The Shuanghuan Noble was launched way back in 2007 and became instantly famous because it looked a tad too much like a Smart.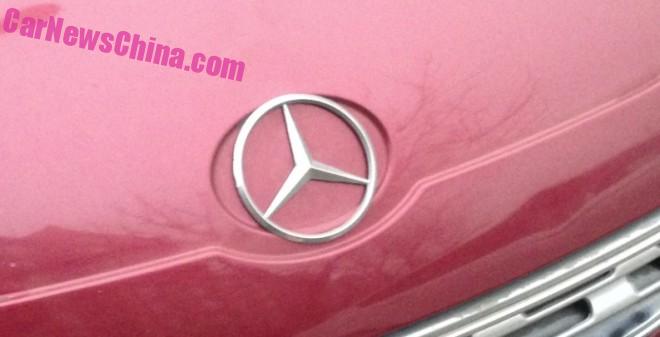 They knew that too in China and it didn't take long before all sorts of Mercedes and Smart conversion kits became available, just like for the Shanghuan CEO, which is a BMW X5, and today's Landwind X5, which is a Range Rover Evoque.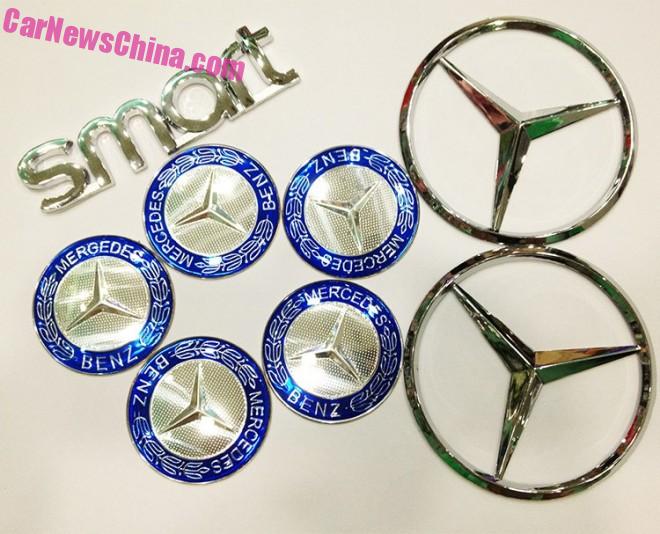 Although the Shanghuan Noble is no longer available, production ended in late 2013, there are still many sellers offering the conversion sets. First up a mixed Benz-Smart set, like we have here on our red Noble in Beijing, for only 95 yuan. One large star for the grille, one for the rear, four small stars for the wheels, one small star for the steering wheel, and a Smart badge for the back.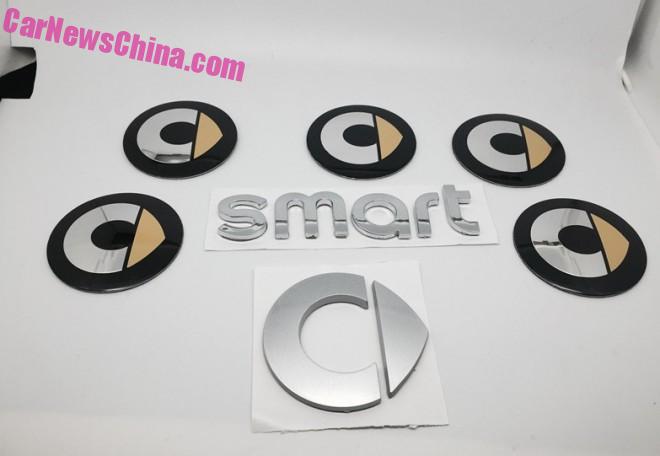 For those who want to go full Smart and not bother with Benz. For only 20.9 yuan!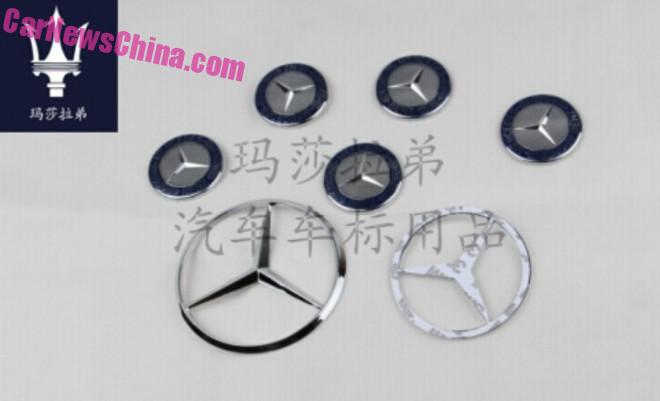 And a full Benz set for 60 yuan.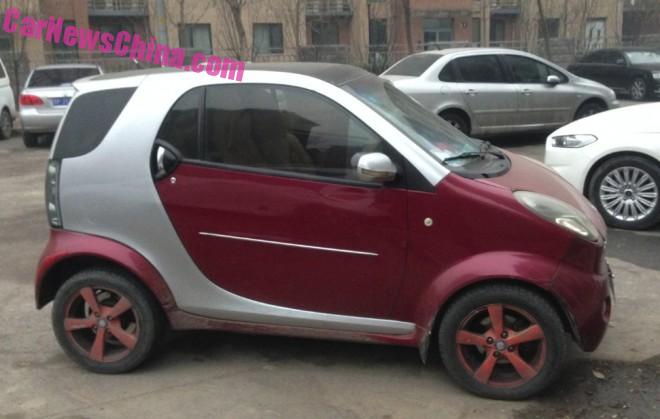 In 2013 a new Noble went for 52.800 yuan, which sound cheap but was actually expensive compared to the four-door Chery QQ, which was the Noble's main competitor. Lone engine was a 1.1 liter four-cylinder petrol with an output of 67hp and 88nm, mated to a five-speed manual or four-speed automatic.
In mid 2013 we saw spy shots of a facelifted Noble, but it never reached the market. However, Shuanghuan still makes the body-shell and platform-without-engine, selling it to various small EV-makers all over China who simply add an electric motor, a new name, and ship it to the market.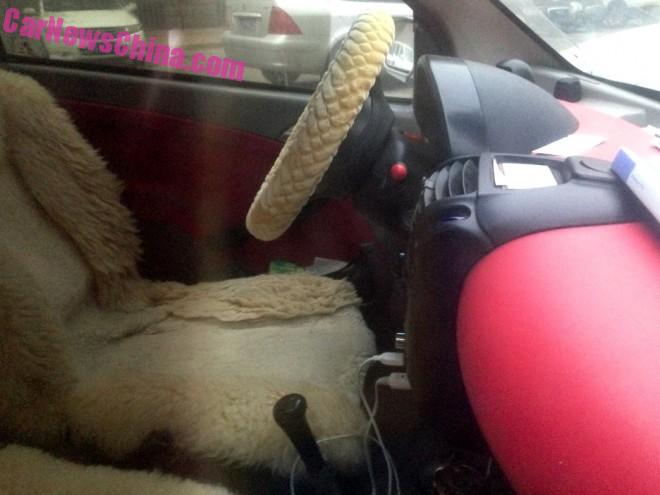 Manual gearbox here. The interior is dressed up by very warm looking seat covers made out of fake wool. Steering wheel cover is after market too.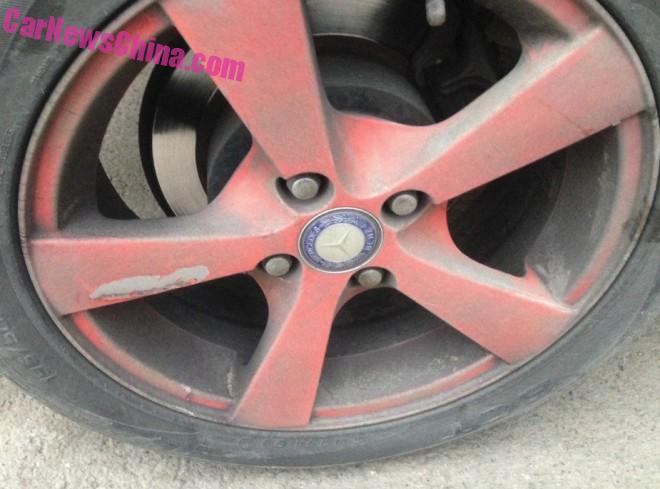 Alloys painted red with the Mercedes badge in the center.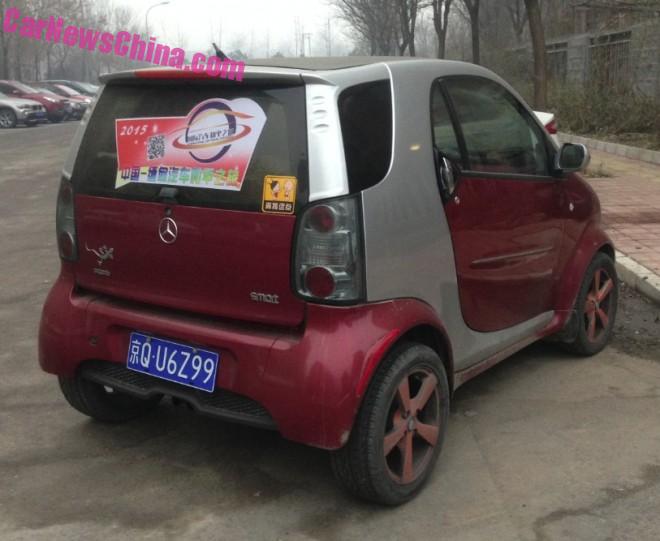 Large sticker promoting 'International Car Travel for Peace' won't help rear-view visibility.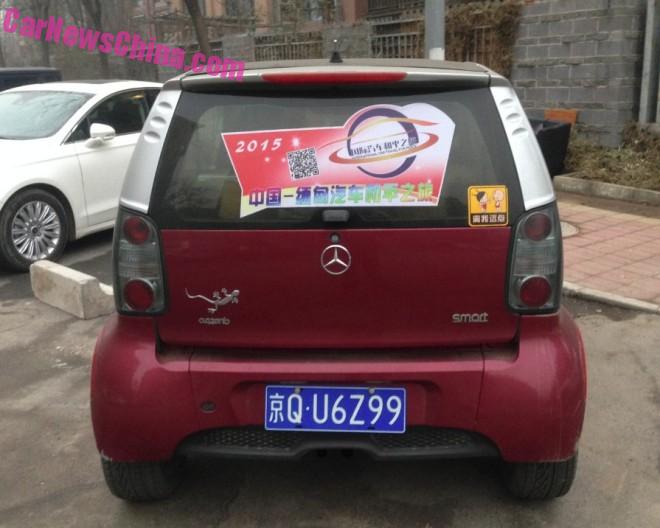 Benz badge in the middle. Smart badge on the right. And on the left a quattro badge turned upside down.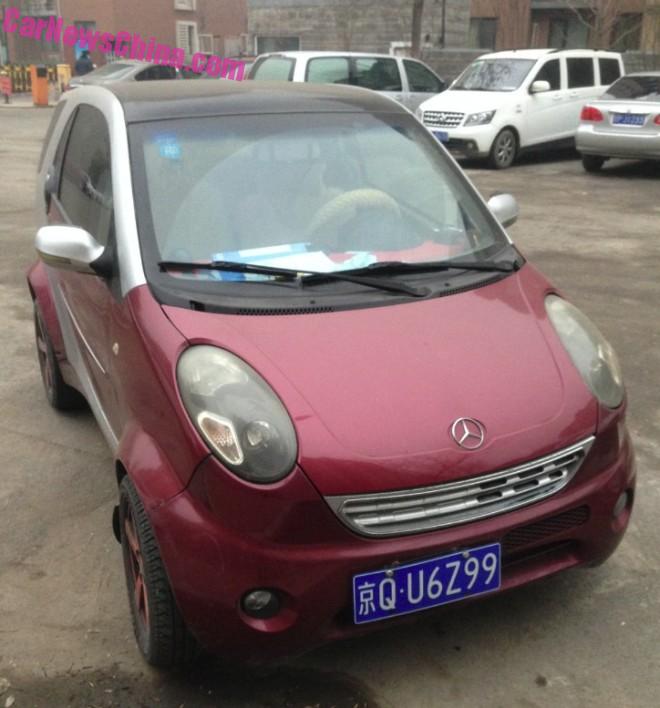 Grandma in the village will be fooled. But we will not! This indeed is not a Shuanghuan Noble, but a real Mercedes-Benz Smart Quattro car.