An extremely rare Guangdong Wanli Suzuki Vitara JLX WLZ5020XLD, Spotted in China in the Wangjing District in Beijing. The vehicle was dusty and very dirty but otherwise in a reasonable shape. Painted in white with darkened windows, standing in steel alloys, and fitted with a fancy bull bar.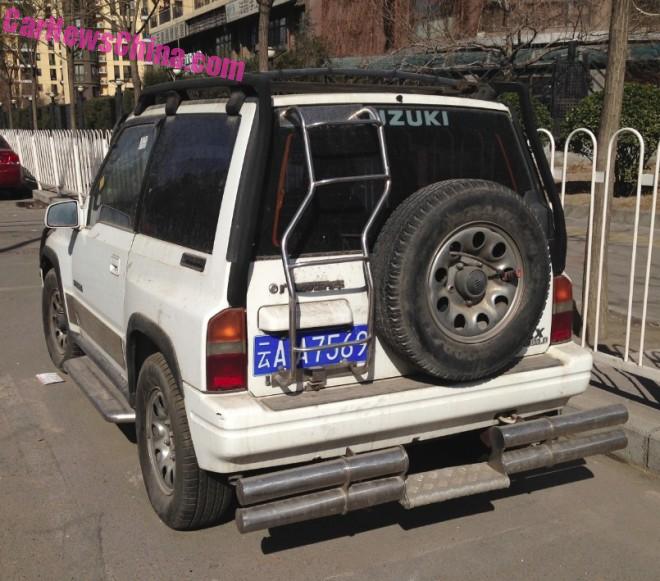 The Guangdong Wanli Suzuki Vitara JLX WLZ5020XLD exists because in the mid 1990's the local government of Guangdong Province wanted to attract more foreign investment, and they didn't mind the bend the rules a bit if necessary.
Normally, if a foreign car company wanted to make cars in China it needed to start a 50-50 joint venture with a local automaker, and source, in those days, at least 60% of the parts in China. To 'encourage' foreign car makers to invest in local production the taxes on imported cars were extremely high, ranging roughly from 60 to 80%.
However, even with those taxes many foreign automakers hesitated. It could take years of negotiations for a joint venture to be approved, and then even more years before production could finally start. The central government would frequently interfere and rules would change by the day.
Guangdong Province had a solution. They quietly dropped the requirement that the Chinese partner should be an automaker, and more importantly they also decided to ignore to 60% parts-localization rate, meaning that a car was considered 'made in China' even when assembled entirely with imported parts. And finally the entrepreneurial province also cut the tax on car parts in half to 25%.
This opened the door to a few wild years of car production in Guangdong. The Japanese and Taiwanese got in first, followed by the Europeans and Americans. What they did was this: the foreign automaker would form a partnership with whatever Chinese company they could find, as long as it had some large and empty buildings.
The automaker would then import basically completed cars, marked as 'parts' by the friendly custom authorities. They could do so legally because the cars were not entirely complete, missing things like the wheels, the mirrors, and the windshield wipers. These parts would arrive separately. Everything would go to those empty buildings for 'manufacturing', new badges would be slapped on, and there was a brand new Chinese-made car ready to be sold on the car-hungry market, for a healthy profit, of course.
The smartass scheme lasted for about five years and attracted over 15 automakers. The party ended in 1999 when the central government forcefully ordered Guangdong to stop breaking the rules. The 'factories' were closed and some very high officials of the provincial government were fired.
Too bad!, but it leaves us with a few very rare and interesting cars, like this Suzuki.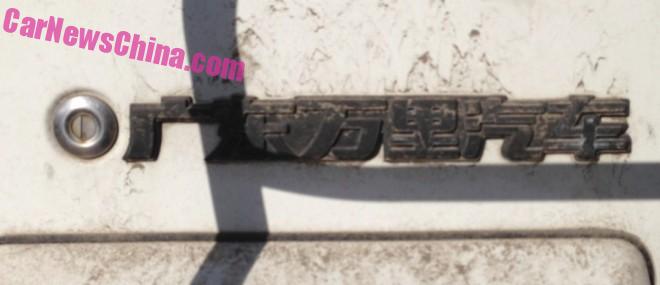 The company name: Guangdong Wanli Qiche, or Guangdong Wanli Auto. This company was a subsidiary of the Guangdong Wanli Group, which was also involved in car trade and distribution. The company was based in Zhanjiang City. After the deal with Suzuki came to an end the company continued for a while as specialty vehicle maker but they went out of business sometime in the mid 00's.
How many cars were made is sadly unknown, but production runs in these companies were short, so a few thousand at best seems an educated guess. Available engines were a 1.8 four and a 2.0 four, both petrol, mated to a five-speed manual or four-speed automatic.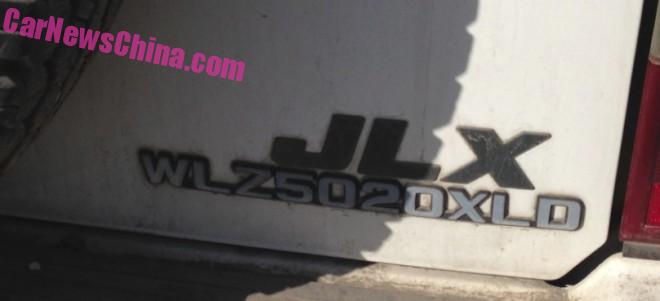 No Vitara badge. JLX was a Vitara trim level. WLZ502XLD is the official designation for the vehicle, which in that time was printed in full on many vehicles, in badge or sticker form. Today only smaller pickup truck makers and commercial vehicle makers still do this.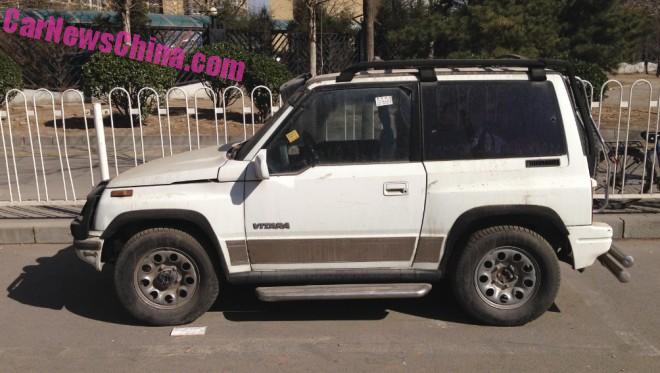 The bull bar, side bars, sun visor, and roof rack were factory options. The double rear bull bar is a popular period aftermarket accessory.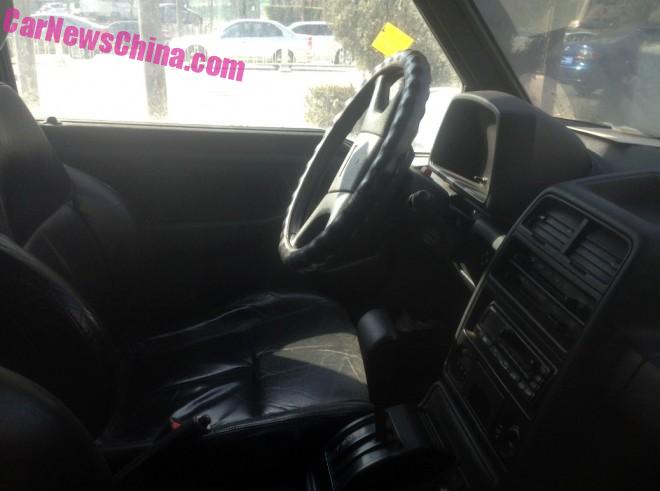 The interior was completely original. Seats a bit worn, but it still has the period radio-cassette player, and check that tractor-like lever for the automatic!