A beautiful black E38 BMW L7 limousine, Spotted in China by Readers Lianfu Shen & Coolman at a rest area on the expressway from Shanghai to Changshu, thank you for the photos! The big Bimmer seems to be in a spotless shape, smooth in paint and shiny in chrome, all original and not a crack in sight.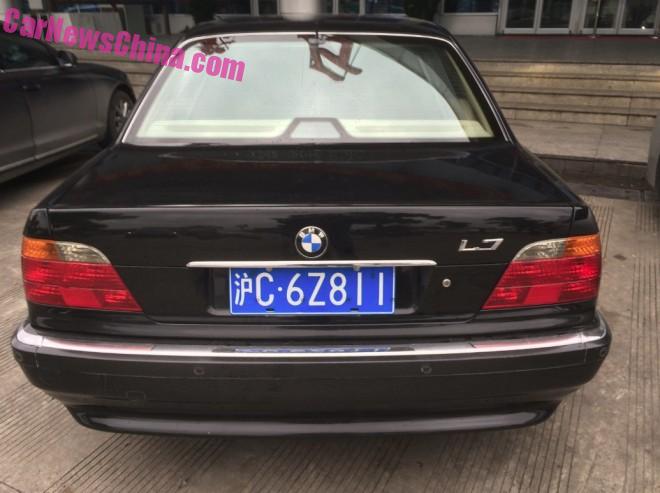 The L7 was a factory-made stretched variant of the E38 BMW 7-series. It was extended by 25 centimeters in the middle to create more space for passengers in the back. The L7 was made only from 1997 until 2001, it was available as 740iL (4.4 L V8) and 750iL (5.4 L V12). This great example on the highway has the V12 under the bonnet, which can be seen by the small V12 badge on the B-pillar.
Oddly for BMW the badgery was a bit messy. Some L7 V12's had a V12 badge on the back, but some did not. Others had a V12 badge on the top end of the B-pillar, and others on the lower end, like this car, and others none at all. Some too had a V12 badge on the front fender, where others had none. Go figure! The V12 has an output of 322hp and 490nm, that much was the same in every V12 car.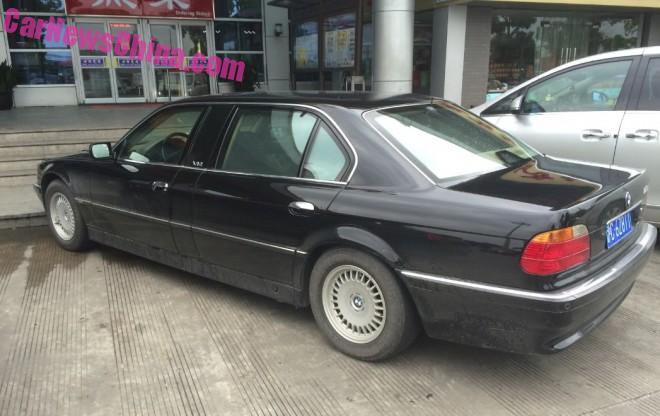 Brilliantly designed original alloys, simple and clean, not a line too much; timeless. The E38 BMW 7-Series was never officially exported to China but we are still seeing them a lot, indicating there was some form of trade, semi-official or gray. And we even have a small L7 collection: with friends, black in Beijing, black in Beijing II, and black in Shanghai.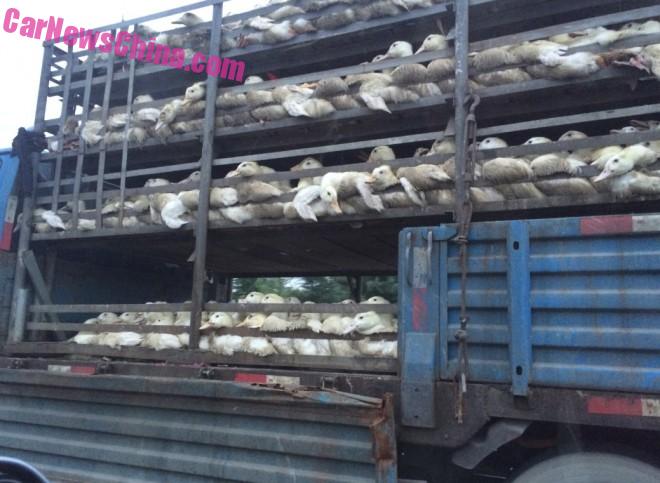 Lianfu and Sven also met a duck truck on the same way. Feeling hungry!