A beautiful black BMW 740 iL, Spotted in China just west of the eastern section of the Fifth Ring Road in Beijing. The giant Bimmer was a bit too dirty but otherwise in perfect shape. The paint looked fresh, the chrome was shiny, not a spat of rust in sight, all parts were in place, and the alloys are original.
Tires need some air.
The great E38 was manufactured from 1994 until 2001 with a facelift in 1998, this is a facelifted car, earlier on we met a white pre-facelifted 740 iL.
The 'L' was the extended variant stretched with 14 centimeter for more space in the back. The E38 was the first BMW 7-series that was officially exported to China. Most went to hotels and some to state owned companies. Today most are in private hands.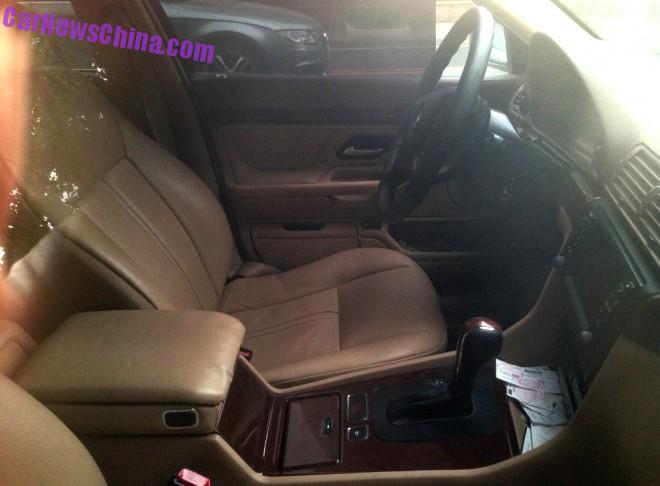 The interior was in top condition too. No car phone here (compare) but it has the infotainment system. Leather looks slightly worn, wood still good. The 740 iL is powered by a big 4.4 liter V8 with 367hp and 420nm, good for an impressive 240km/h top speed. Fast Seven!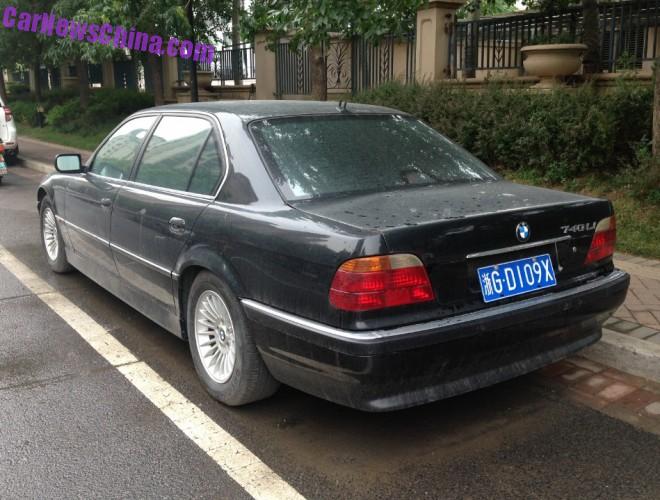 Brilliantly integrated spoiler in the boot lid. Chrome strip around the rear bumper. Antenna consists of two separate poles. It looked like the alloys were washed recently, but the rest of the car was definitely not…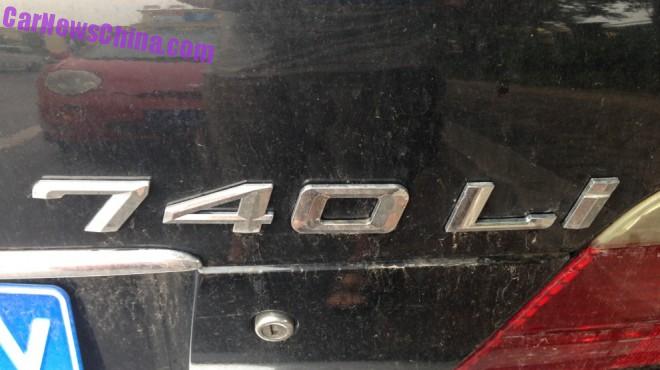 Time now, for our Famous China E38 BMW 7-Series Collection™: white 728 iL, white 740iL, L7 with friends, baby blue, 740iL in silver, perfect 740iL, L7 in black, L7 in black (2), and a L7 in black (3).