An immaculate Mitsubishi EVO IV, Spotted in China in the east of the capital Beijing. The speedy 'Vo was in perfect shape, loved and well maintained. Everything was original up until the tiny black mirrors and the racy white five spoke alloys. Front lip almost hits the dusty road!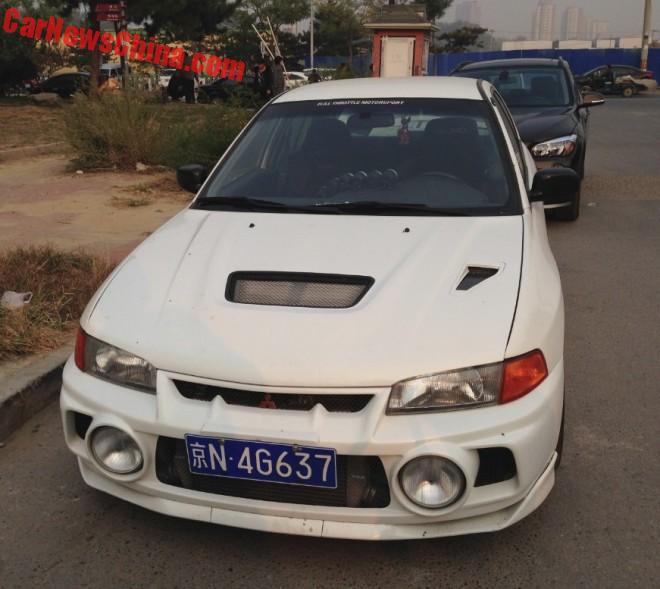 Air vents in the bonnet to cool the turbo and supply the intercooler.
The Mitsubishi EVO IV was manufactured from 1996 until 1998. It was never officially exported to China but some arrived via the gray market. This example has a period license plate so it has been in China for a while. The license plate number is extra interesting because it matches the EVO's engine code: 4G63T. This code stands for the famous Mitsubishi 2.0 turbo, in the IV with an output of 276hp and 330nm, sending power to all four wheels via a five-speed manual gearbox.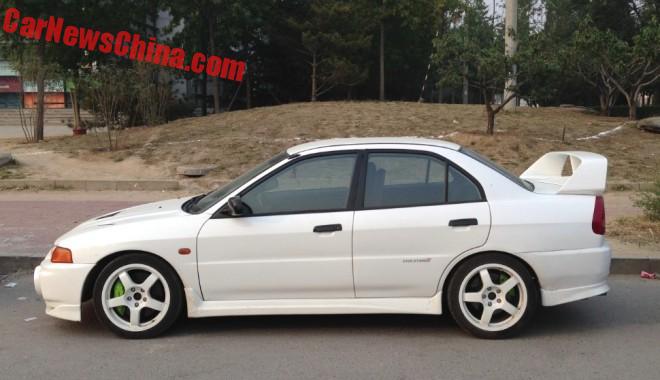 The EVO IV still keeps it simple, with a relatively modest aero kit, black door handles, and black window frames. The sole exception is the giant wing on the back, generation enough down force to deal with every, every, traffic jam in town.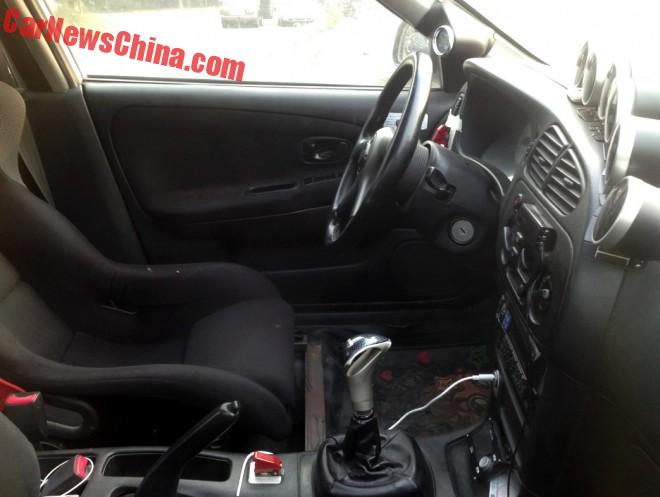 A few modifications here; first off all the floor mats, then the racing seats, then the incredible ugly gear lever knob, and finally an interesting red button on the center tunnel, for extra power of some sort it seems, and there sits a similar button on the dash on the left side of the wheel. On dash top a battery of six extra dials.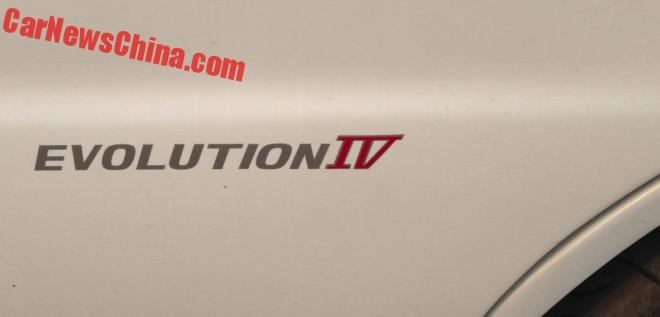 The Evolution IV sticker on the front fender.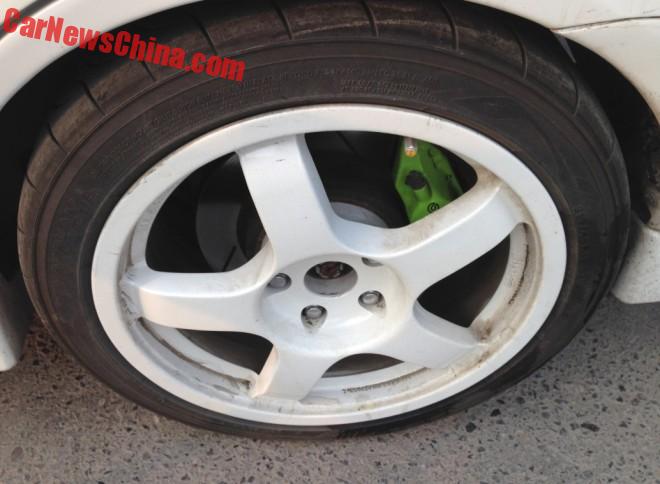 Bright green Brembo brakes are likely after market, and the brakes were clearly new.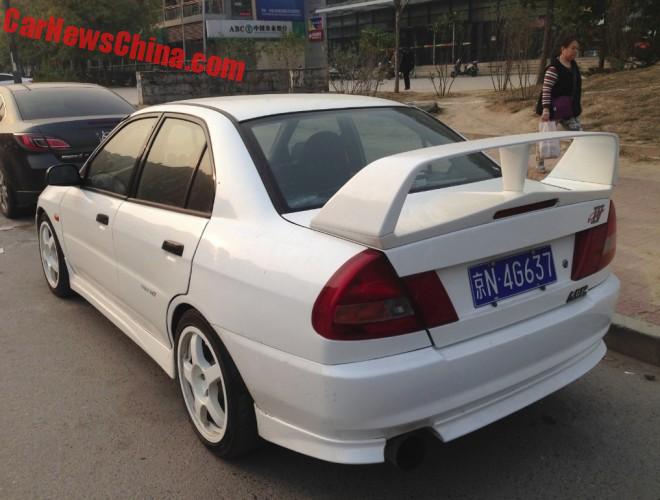 The rear lights were taken unchanged from the family version. Single exhaust pipe on the left.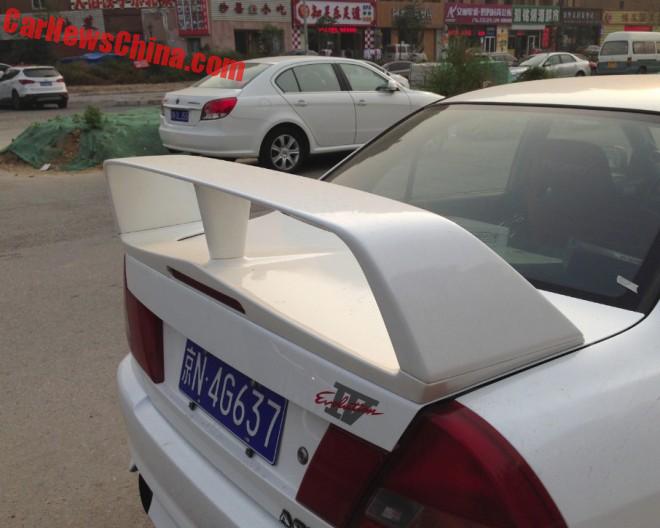 The beautifully shaped spoiler with a raised winglet in the middle.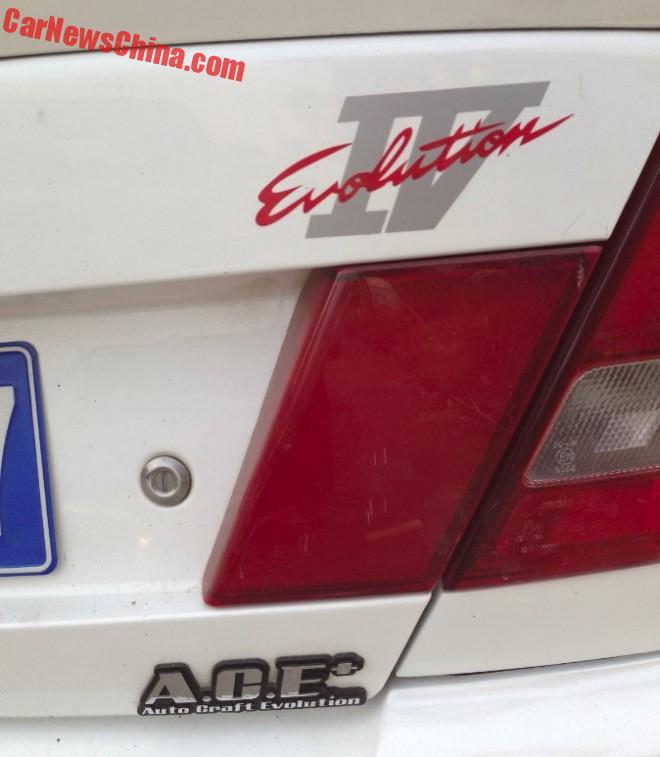 Note ACE badge below. This is a well known shop on the Beijing Tuning Street, they import all sorts of speedy Japanese cars. We met a lot of metal there: EVO V,  a Nissan R32 Skyline GT-R V-spec II and a souped up Mazda RX8.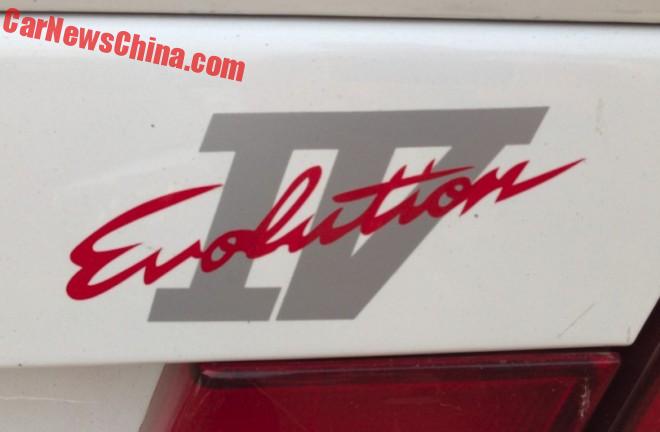 So mad, so Japanese…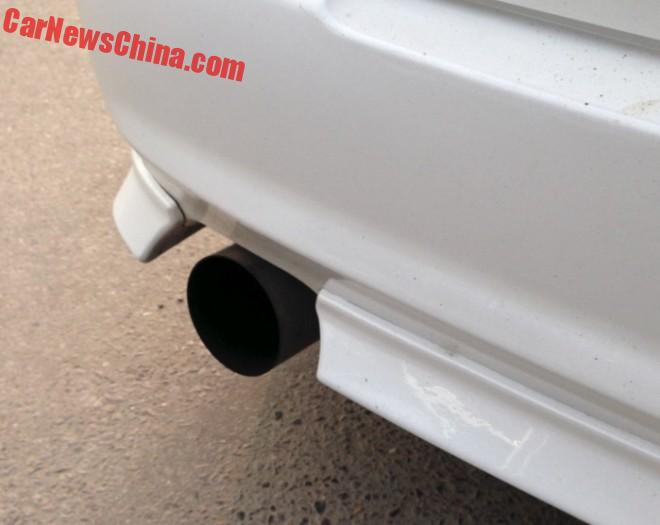 That's a proper pipe!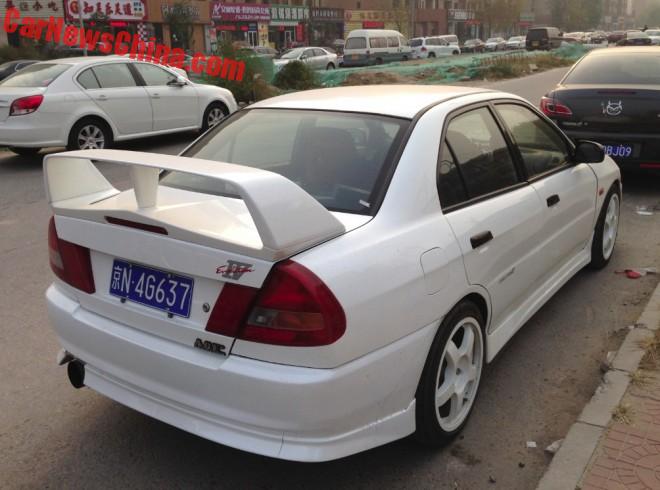 The vehicles in this particular area of town are usually not very exciting. Lots of Lavida and lots of Tiida. The EVO stood out like a beer in a desert but nobody paid the poor car any attention. So I gave her a lot.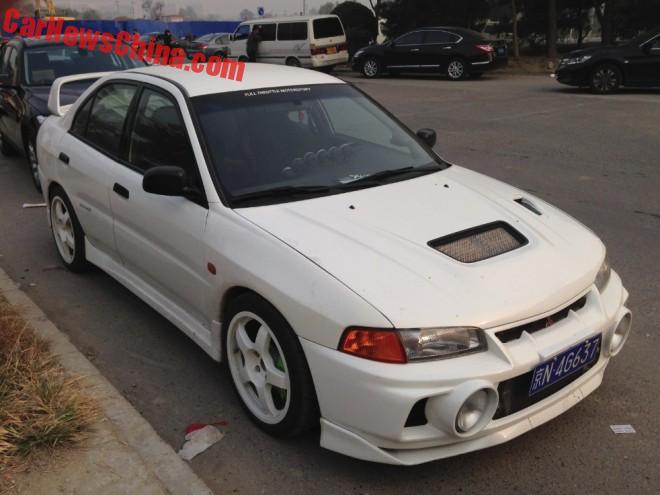 Once more from the other side! At night the roads here are completely empty, and there are a lot of mud tracks in the area. Must race.