A racy red Rayttle E28 low-speed electric vehicle (LSEV), Spotted in China in Beijing by Reader Sam Faulkner, thank you for the pictures! The Rayttle E28 is a perfect clone of the Renault Twizy EV and it is becoming quite popular in the capital, with several shops selling them now for about 28.000 yuan ($4300).
The Rayttle E28 is manufactured by a company called Zhejiang Rayttle ('Litong') New Energy Motors Corporation, based in the great city of Ningbo in Zhejiang Province. The company, not at all afraid of Renault, has recently launched an English-language website where I found the above text. according to it, the E28 was designed by the top Italian design company 'Car Studio'.
And guess what; that company actually exists. The are headquartered in Brianza, Italy, and they have a studio in Shanghai, but they do not mention Rayttle as a client. So here we have Italians cloning a French car for the Chinese. What a world we live in.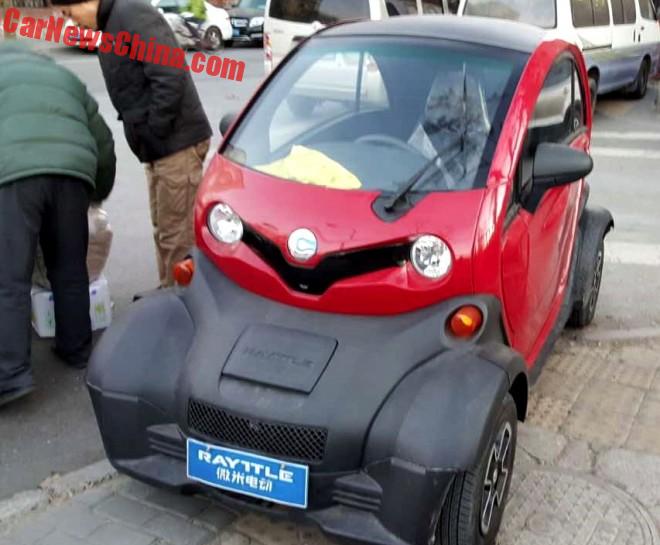 When launched Rayttle said the E28 would be available with either a lead acid or a lithium ion battery, but according to the spec sheet the only battery available now is a 60V/120Ah lead acid.
There are two motors available, one with 3.5 kW and one with 4 kW, but Rayytle doesn't list any differences in top speed or range. The motor is located in the back driving the rear wheels. Top speed is 45 kilometer per hour and range is 120 kilometer. Disc brakes up front and drums at the rear.
Curb weight is 600 kilo and max load is 200 kilo. The E28 seats three, one driver in front and two passengers in the back. Size: 2650/1240/1510, and wheelbase is 1884.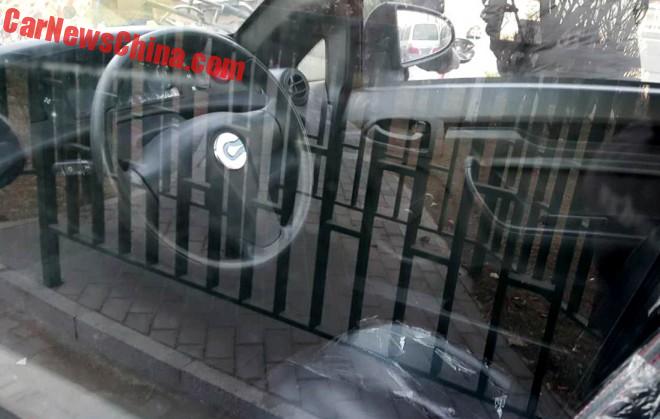 The interior is rather dark due to the black plastics but quality seems good enough for the money. The E28 is equipped with air conditioning and even with a radio with Bluetooth connectivity.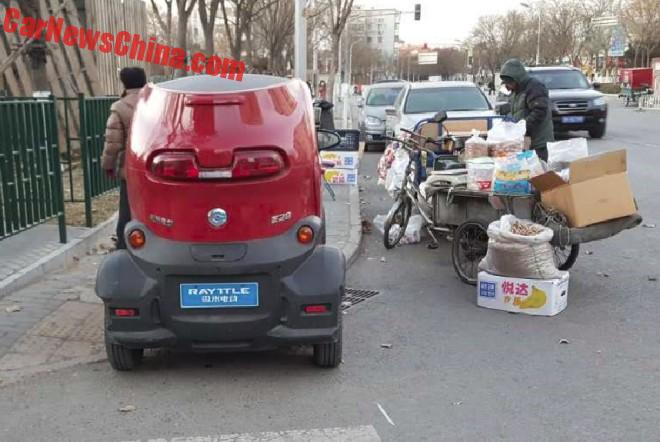 The Rayttle is small enough to park on the pavement.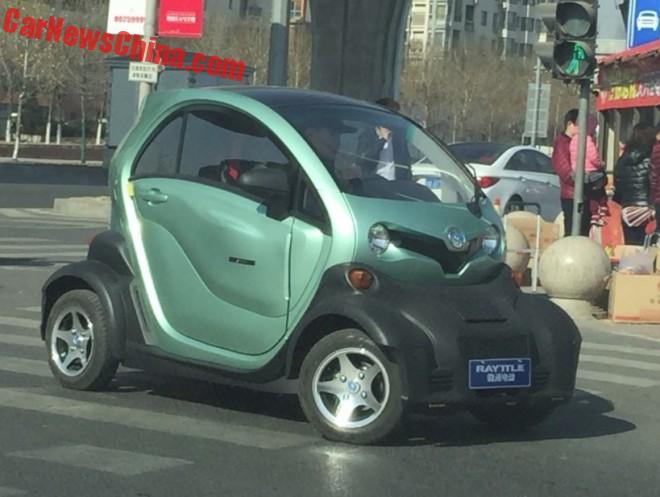 A very nice green example with shiny five-spoke alloys was seen by Reader Lao Wei, in Beijing too, and thank you! Note young man with cap in car. Officially only the elderly and the handicapped are allowed to buy this sort of cars, but in the reality of today everybody can, especially further outside of town. I am tempted to buy a Rayttle too, to have something in between my electric scooter and my Jeep. Or maybe I get one of these, or this for carrying beer.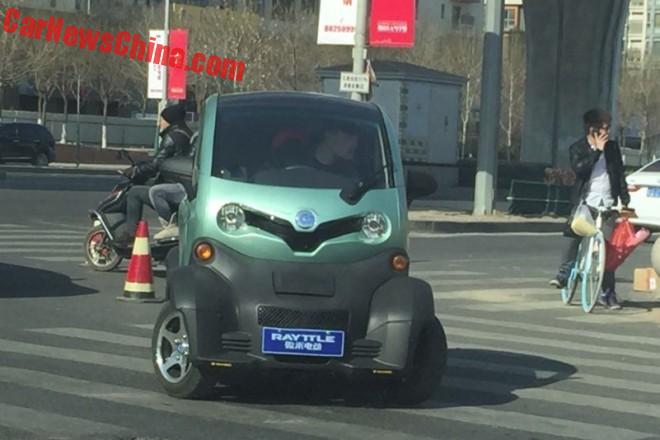 The driver seems to have lost his way.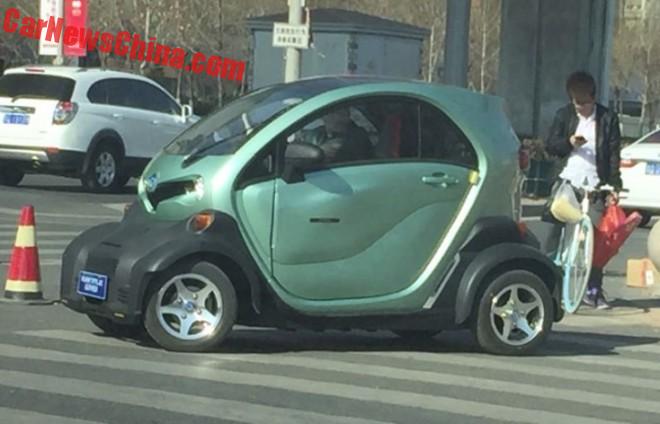 Funky door design. Huge mirrors will allow for a wide angled look. And that it needs, because…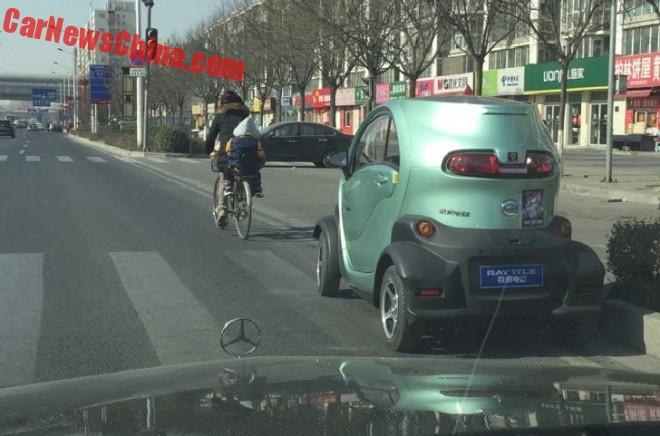 … there is no rear window to see this Benz coming, or any other vehicle. BUMP!