An ultra hip Audi A1, Spotted in China on a busy street in Beijing. The good Audi is wrapped is two wraps: a shiny Pink one for the lower body and a carbon black one for the upper body, making for a great combination of colors. Only letdown are the standard wheel covers, something shiny or black would have been better.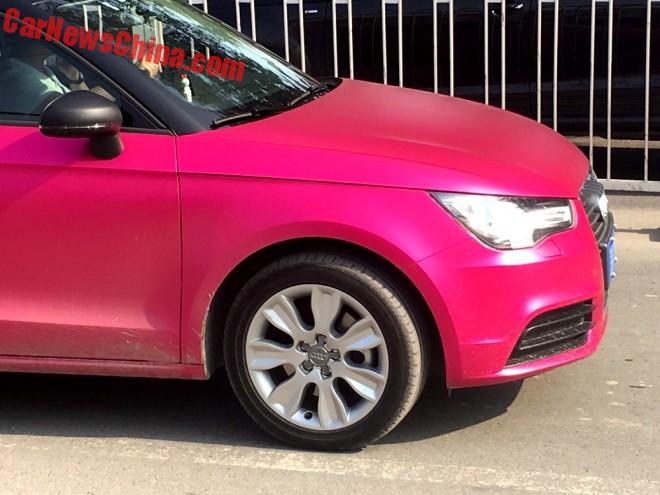 The wraps were of high quality, and the pink sucked the sunlight out of the sky. The mirrors and door handles were wrapped in carbon too, looking very racy.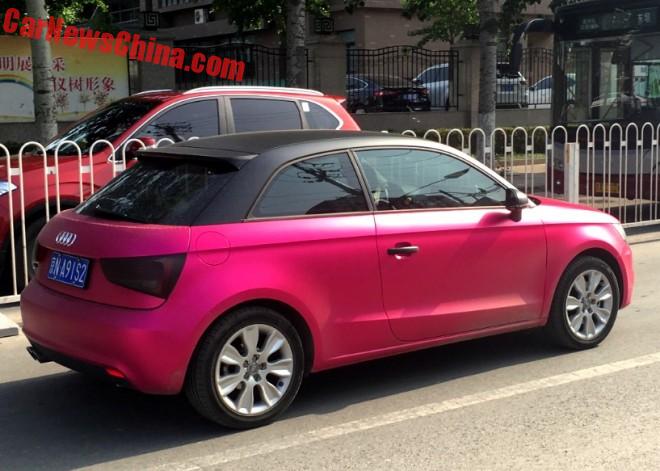 Roof spoiler in carbon black as well, rear windows darkened, and the tail lights are covered with red-pink visor. Great work done on this little car!
The Audi A1 is imported into China. It is the car to make locally, but Audi just doesn't. The A1 is an import and thus expansive. Price starts at 199.800 and ends at 299.800 yuan. Ridiculous money and the A1 is thus a rather rare sight, and this particular example is the very first Pinkified A1 we have ever seen. May there be more.