When Beijing Auto bought Change in 2013 it was widely expected that the old Changhe-Suzuki joint venture would die. But it didn't. They are still making cars, including the Beidouxing, which is based on the Wagon R+. Changhe will now use that car for a new electric vehicle called the Beidouxing E.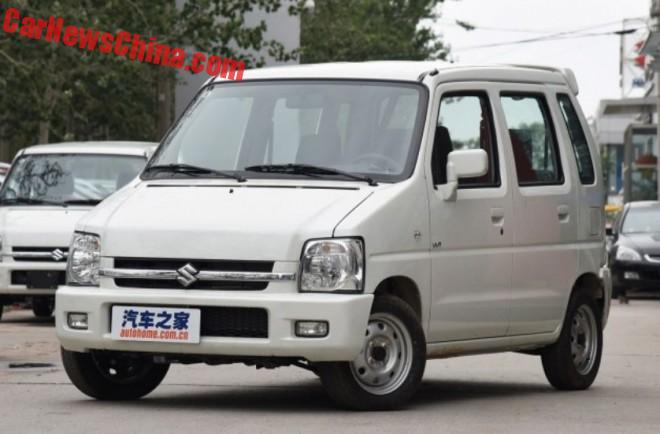 And here she is, the good old petrol-powered Beidouxing, the Suzuki badge proudly on the grille. Price starts at 32.900 yuan and ends at 46,900 yuan, making it one of the cheapest cars on the market. Two engines: a 60 hp 1.0 and a 97hp 1.4. The latter has just been updated for 2016, in 2015 it had only 94hp.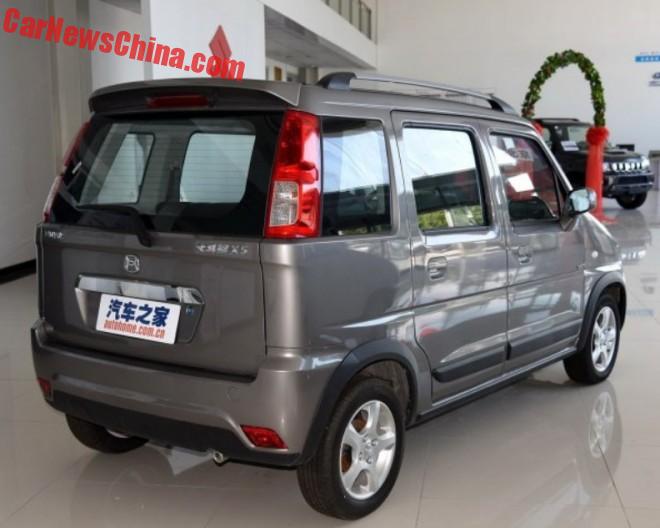 The joint venture also makes a China-only extended variant of the Beidouxing, called the Beidouxing X5. The extension is located behind the C-pillar and offers only extra luggage space. Price ranges from 41,900 yuan to 51,900 yuan. Same engines as in the standard-sized car.
The Beidouxing X5 is also odd because it is sold as a Suzuki and as a Changhe, both at the Changhe-Suzuki dealer. There is no difference in price.
Naturally, you cannot buy a Change-Suzuki car at the Changan-Suzuki dealer, and vice versa. But!, you can but the Suzuki Jimny at both (!!!), because that is an imported car.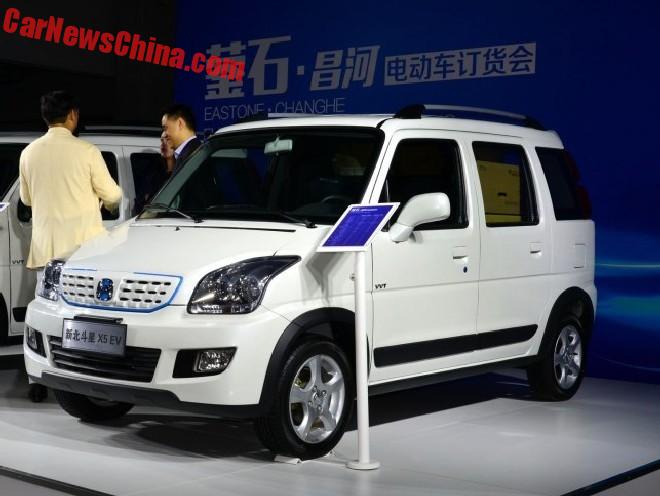 Last year the joint venture showed an EV version of the Beidouxing X5, with Change badges, but we haven't heard anything of the project anymore.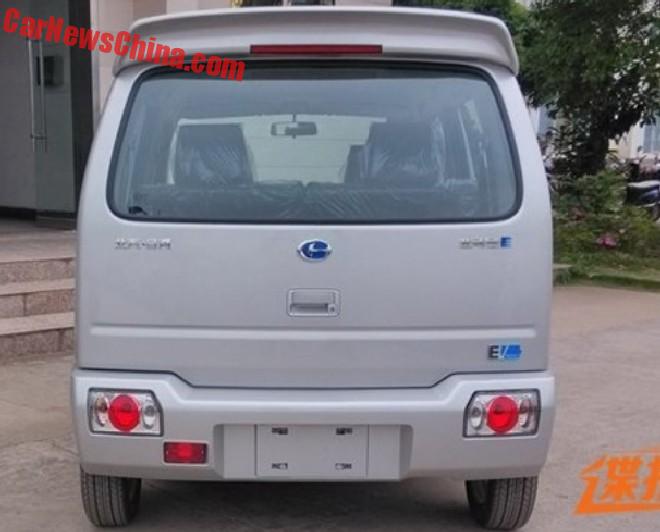 But this one is real. Badge on the left reads BeiQi · Change, BeiQi short for Beijing Qiche or Beijing Auto. Badge on the right says Beidouxing E. It will be powered by an electric motor with 41hp, no other specs available yet.