Beijing Auto says they have started production of the EH400, a large electric sedan with a 400 kilometer range. The EH400 debuted in April on the Beijing Auto Show and we were skeptical, but it seems for real now, with a new grille and a big blue Beijing Auto badge. Blue, it should be noted, is the Chinese color for green.
The Beijing Auto EH400 is manufactured by BJEV, a subsidiary of the mighty Beijing Auto Industry Corporation (BAIC). The EH400 is based on the Beijing Auto Senova D80, which is a slightly stretched and more luxurious variant of the Senova D70, which in turn is based on the first generation Saab 9-5.
Size: 4945/1860/1483, and wheelbase is 2830. And that makes the EH400 the largest electric sedan produced in China so far. Power comes from an electric motor with 140hp and 260nm, and that seems just enough for such a big car. Top speed is claimed to be 140 kilometers per hour.
When it will hit the market is yet a little bit unclear, so we remain a little bit skeptical. Most sources say early next year, without being more specific. No word on price yet, but an educated guess would be about 300,000 yuan after subsidies.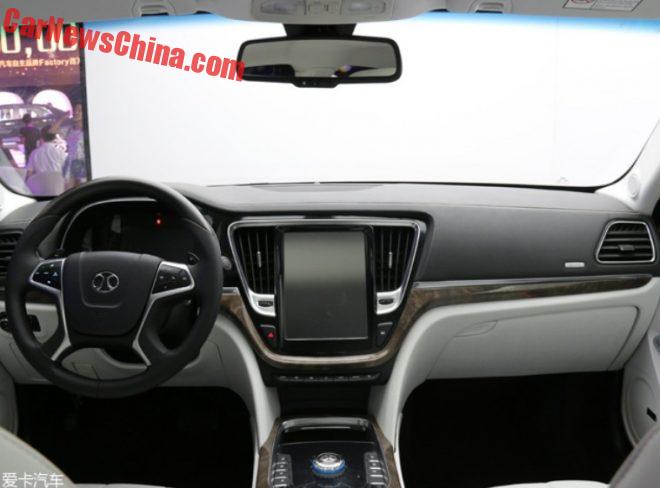 The interior is very nice with white leather and lots of wood. Touch screen is large and the instrument panel is fully digital. The infotainment system is called i-Link™, with ™.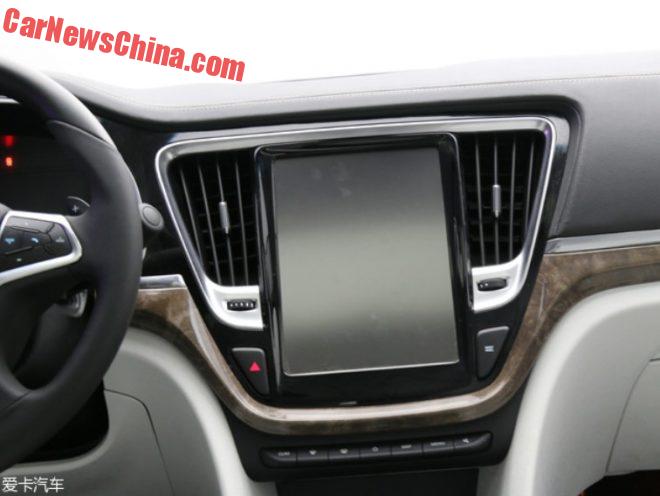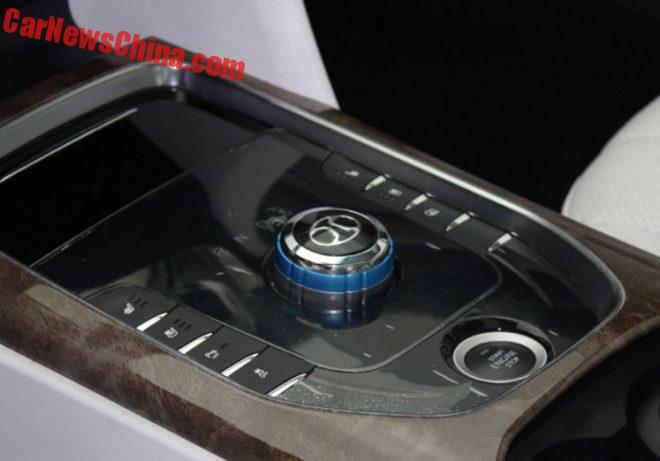 The drive selector with the Beijing Auto logo.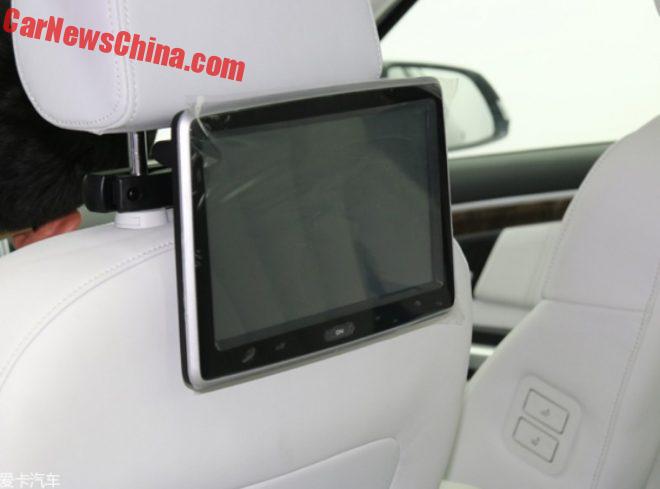 Rear-seat entertainment is a good thing, but see how clumsily the screen attaches to the headrest. That will shake! They should fix that before the EH400 hits the market.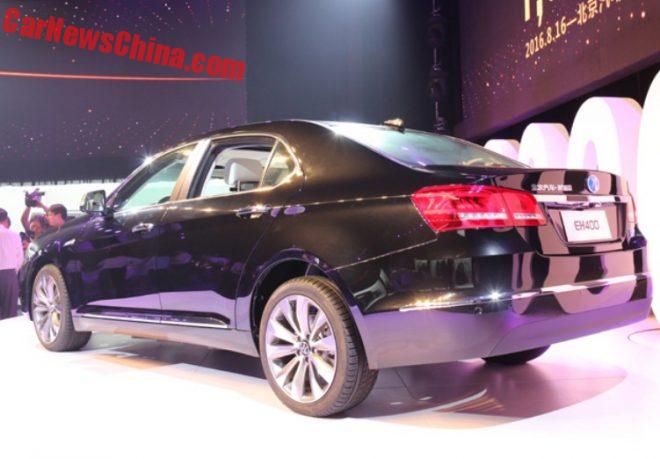 A different color might help as well. Black is out, and has never been in for green cars. What about white? Or blue..?